All those people who say that money can't buy happiness have obviously never been to a good cafe and had some ah-mazing grub! We recently stumbled upon this really awesome cafe called Cafe Junk - read on!
Junk-Themed Cafe *Yes, Really* | Tucked away in Mayur Vihar Phase II, Cafe Junk is really one-of-its-kind! As the name suggests, this cafe is made of reused junk, which gives it a rather funky and contemporary look. And the food? Totes ah-amazing, we hear!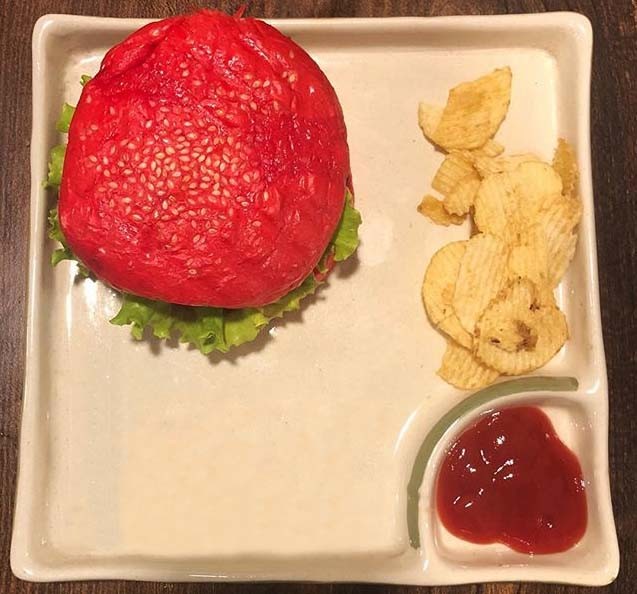 They have this Spicy Onion Rings Pizza that sounds just delicious, and the Chocokitkat Shake? You need to try that one out to know the feeling of absolute bliss! The best part? Their really COOL and unique red and green burgers! *Whaat?!* 
Their Chicken Lasagna, Chicken Kebab Burger and Junky Cheesy Garlic Bread are worth a try as well, and you'll be lickin' you fingers by the end! AND, don't even think of missing out on their Tropical Pan Shake! 
So what's the hold up, you guys? Come get your plateful of the yummiest food right here! 
Where | Cafe Junk - E-3, Junction Market,  Mayur Vihar Phase II
Timings | 11 AM - 11:30 PM
Call Them | +91 9582 395 979
Follow Them On Insta | https://www.instagram.com/cafejunk/
Check Out Their FB Page | https://www.facebook.com/Cafe-Junk-1788136578149642/