Eating in big restros and cafes is great but the joy of eating the delectable food from small roadside stalls is something else! And as much as we love our pizzas, burgers and pastas, a true Dilliwala can never resist the temptation of yummy, butter-y pav bhaji or the savoury bhel puri.
So, if you're suddenly craving some spicy, hot pav bhaji then you have to check out this li'l but very popular stall near the Chhatrasal Stadium that is famous for its pav bhaji and chaat.   
Sev Puri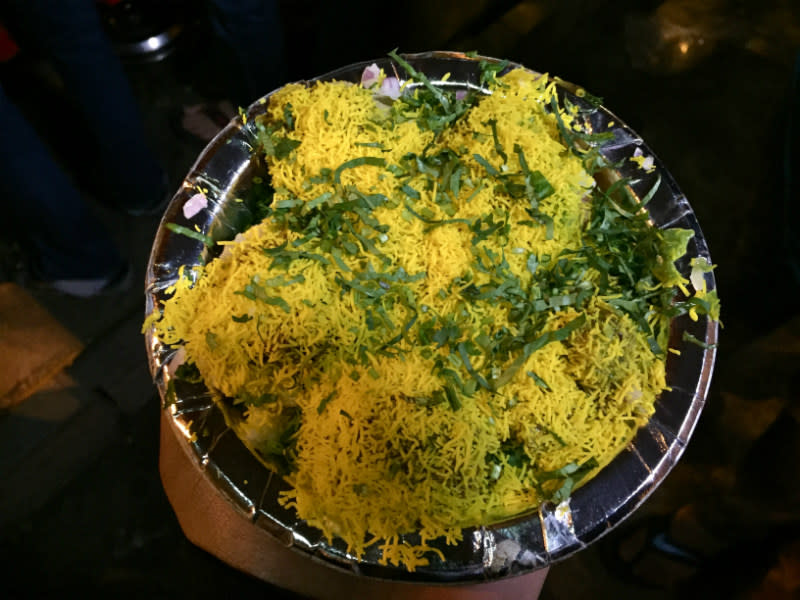 We won't be wrong in saying that the Sev Puri here gives a tough competition to the ones served in Mumbai! Palatable and amazingly plated, the Sev Puris that this place serves is bound to leave you drooling. These guys serve 5 puris in a plate with loads of sev topped over it *yum, yum*, so come over with your buddies and devour this heavenly dish! 
Price | Rs 50
Pav Bhaji
We're in love with the Pav Bhaji served at this stall and you'd know why from the very first bite! The pav bhaji here isn't like your regular one and that makes it even more yummy. Served with onions and mint chutney, the pavs were crispy and the bhaji was spicy and delicious! 
Price | Rs 80
Bhel Puri
You can't possibly leave this stall without trying out their famous Bhel Puri! Prepared just the way you like it, this bhel puri will transport you to the Chowpatty in Mumbai! You can ask them to make your bhel puri extra spicy or not-so-spicy but trust us, your taste buds are gonna love it anyway!
Price | Rs 50
Drooling already? Well, we don't blame you, this place makes you wanna have everything - it's that good! So whatcha waiting for? Head here with your buddies for some delicious street munching!
Timings | 6 - 11 PM
Location | Beside Chhatrasal Stadium, Gujranwala Town