This Cute Shop In Gaffar Market Has Glowing Fountain Pens, Rainbow Pencils & More!
Strolling through the streets of Karol Bagh main market, we were blinded by the sunlight. But with every other shop selling treasures, we kept looking around and moving forward. Our spirits weren't deterred as we came across numerous shops and street stalls offering a very pretty collection of clothes, cool chappals and sneakers, along with a few accessory shops selling our favourite funky jhumkas.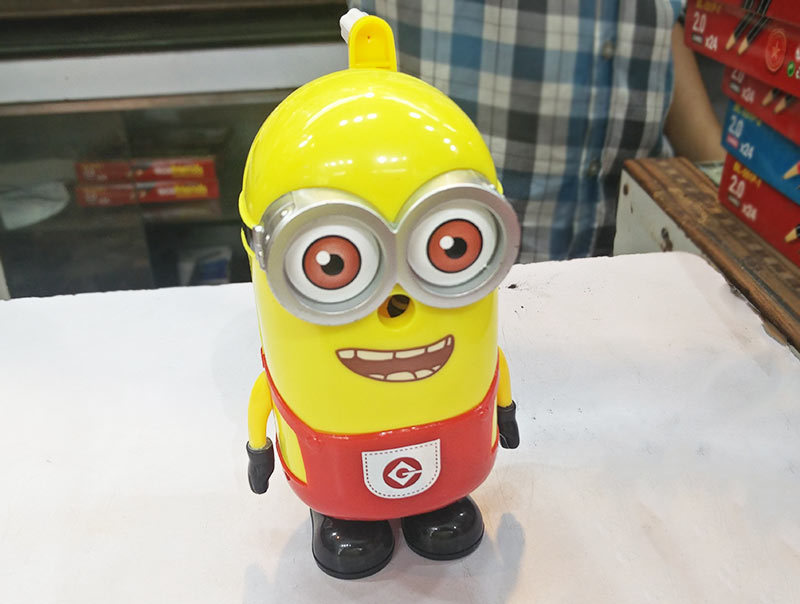 With a refreshing nimbu banta in our hands, we didn't realise when we crossed the main market and entered Gaffar Market. Small galis bustling with people - that's how we'll describe Gaffar. On our right were stacks of clothes for both the genders, from lowers to shirts; everything. On our left were tons of small shops selling mobile phones and assorted equipment.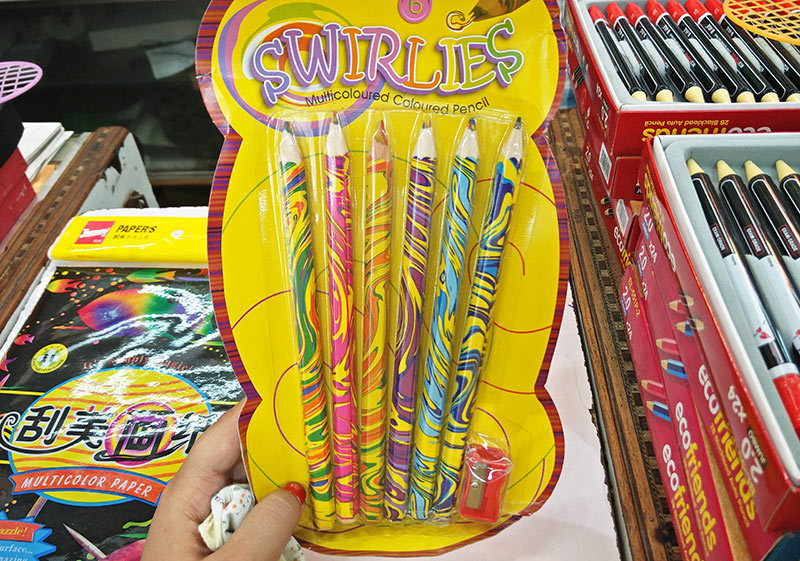 Walking through one of these galis was when we saw a small colourful shop from a distance. With pens displayed all across the wall and tons of funky stationery items, our inner nerd was about to burst forth. We went ahead, looked around the store and found some really cool and funky stuff for all you stationery lovers out there at Manjit Pens!
Glowing Fountain Pens, Tattoo Markers & More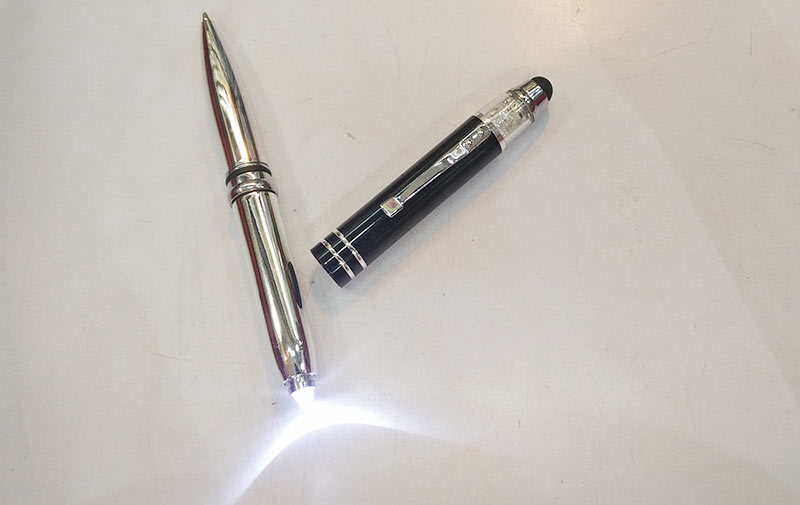 A fountain pen that glows? We say hell yes to that! There were tons of pens displayed, and many of them had bulbs on the back side. Costing a mere Rs 150 bucks, we actually bought 'em to satisfy our inner writer which only comes alive at night!
We also found a huge stack of Tattoo Markers. Channel your inner tattoo artist with these really cheap tattoo pens. We said goodbye to all the paper soaps we had in our bags as soon as we saw these super cute bottles filled with FLOWER SHAPED soap papers - yeah, no kidding. Each bottle had 100 soap strips and we got it for only 50 bucks a bottle!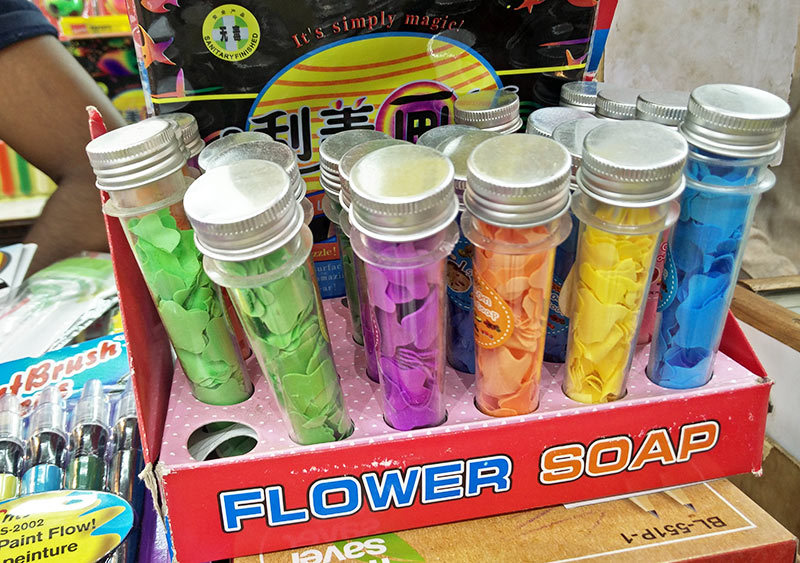 Honestly, we were happiest when we saw some rainbow coloured pencils. Just sharpen 'em up and let the magic of words come out on paper in colour. We bargained a little and got these for only Rs 250 *happy grins*!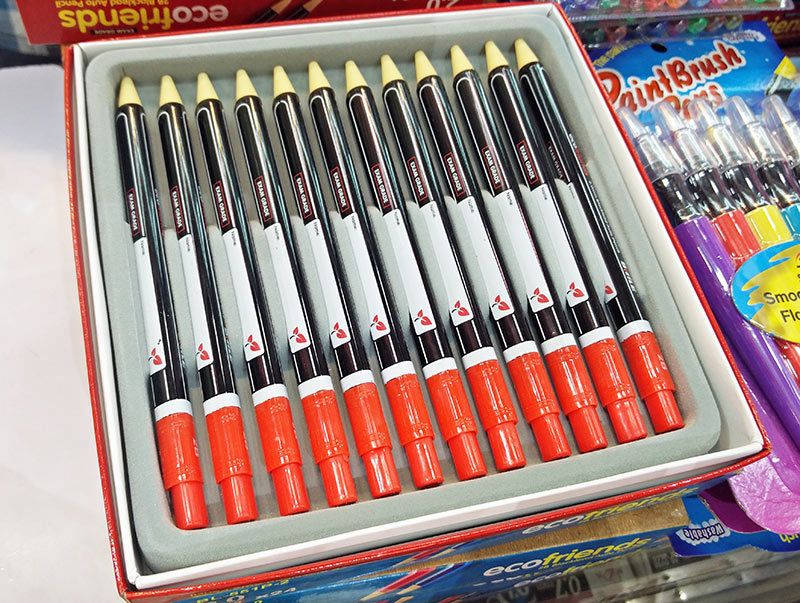 Remember those times when we were in school and used to have a fit every time our pencils used to break and we were unable to find a sharpener? Well, guess what, this place has unbreakable pencils for y'all out here. *WOAH*
More Fountain Pens!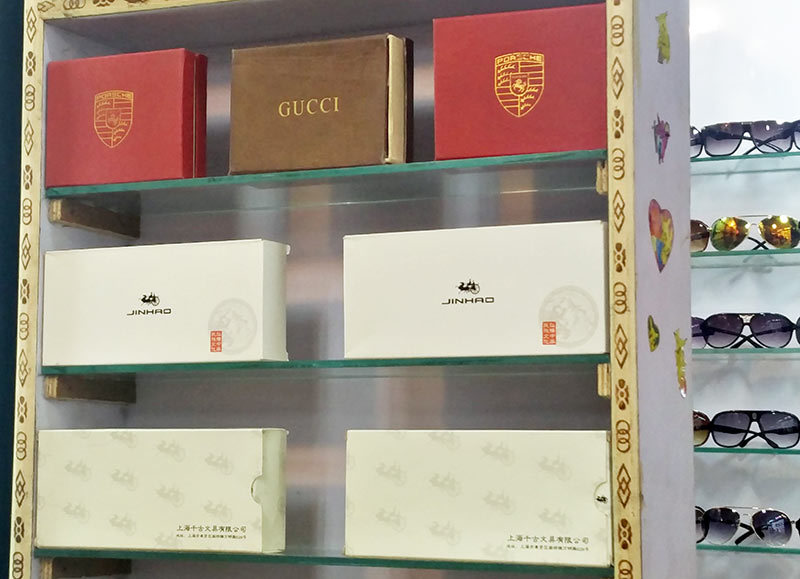 Along with all this, they also have a huge stack of fake luxury fountain pens from brands like Gucci, Porsche and more. Next birthday gift for your BFF - sorted! More items include funky stuff like Minions-shaped sharpener cum paperweight, toy notes of Rs 2,000, roller stamp markers, paint brush pens and multicoloured paper.
Finding this stationery gem in a market full of clothes and mobile items was definitely a delightful surprise. You should check Manjit Pens out if you ever find yourselves near Gaffar Market for some cool stationery items!
Location | Manjit Pens, Between The First And Second Gali, Gaffar Market, Karol Bagh