Bagchi Ki Masjid Is A 16th Century Mosque Lying On The Edge Of Residential Mehrauli
Mehrauli never ceases to surprise you! So many forgotten palaces, forts, step wells, mosques and temples dot this extremely populated and congested locality that it's difficult to imagine unless you see them yourself. Even Mehrauli Archaeological Park, which is supposed to be a safe enclosure for existing monuments, is only partially enclosed and protected.
On the southern side, it merges seamlessly with residential localities and this is where some of the monuments lie in not-so-great conditions. There is also some degree of confusion regarding the state of ownership of these monuments. Bagichi ki Masjid is one such monument on the edge of the park and lies close to the residential localities of Mehrauli.
A Live Mosque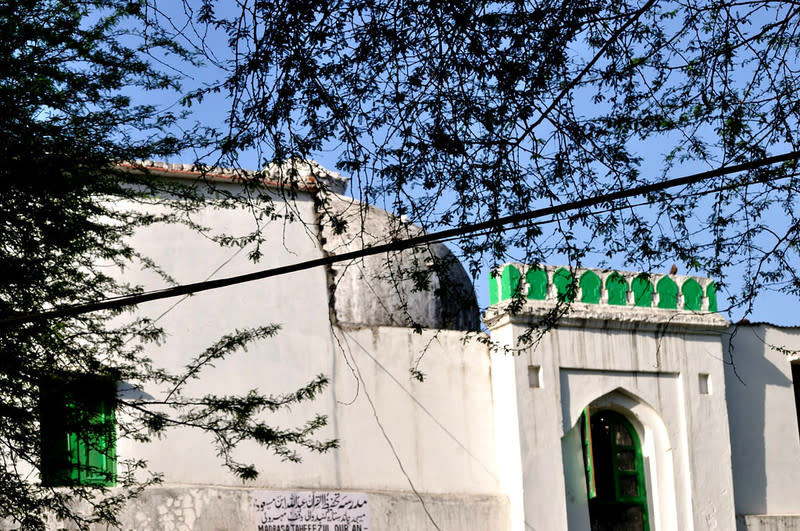 Bagichi ki Masjid is believed to have been built in the early 16th century, although this has not been verified. It's mainly a wall mosque on one corner of Mehrauli Archaeological Park and a small entrance allows you access to the mosque.
There are typical minarets or tower-like structures on the corners and it's distinctly visible with its white and green complexion amidst the thick vegetation of the park. It lies slightly away from the centre of the park that houses better-protected and more well-known structures. One reason for this is the confusion regarding ownership.
It's not just a forgotten monument but a live mosque still being used by people. There are other mosques and madrasas nearby which are used by the local people of Mehrauli. So, technically the monument is "occupied" and the Wakf board that oversees the operations of the mosque is at loggerheads with the Archaeological Survey of India (ASI) regarding ownership. Some parts of the compound have already been encroached upon and as a matter of fact, it's difficult to stop that in a thickly populated area like this.
Absolutely No Photography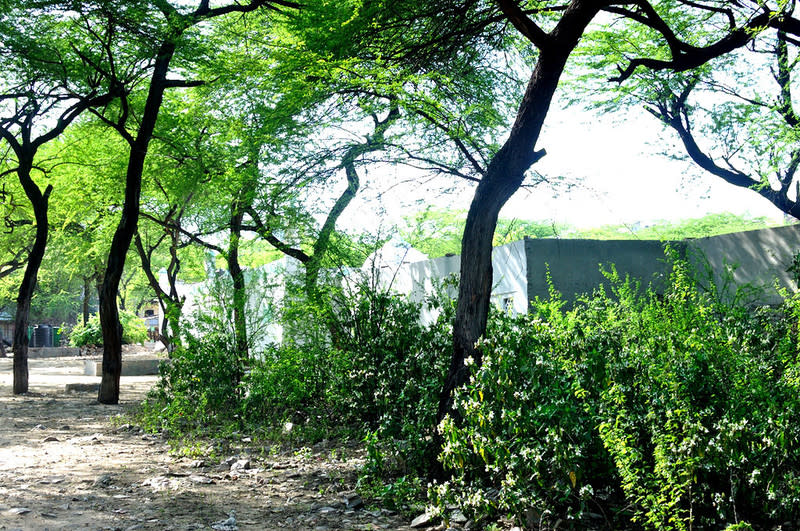 What you have to note while visiting the mosque is that photography is strictly prohibited inside the compounds as it's a live mosque and not just a historical monument. You can click the nearby areas or catch the domes from a distance, but it's not looked upon very favourably. You can roam around in the area and talk to the local people to have a closer look.
Finding Bagichi Ki Masjid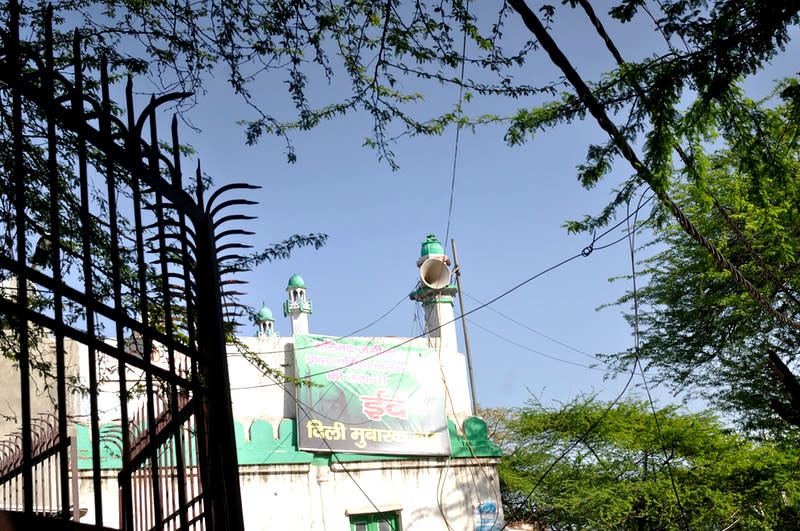 It's within the peripheries of Mehrauli Archaeological Park, although this is the point where the boundaries get blurred with the residential localities of Mehrauli. You can enter the park from the side of the Qutub Minar but it's also possible to enter it from the Mehrauli side just by reaching the Qutub Minar Metro Station, crossing the Aurobindo road and taking one of the smaller roads that take you inside Mehrauli.
Come drop by for a look-see around this under-discovered heritage gem of Delhi!
Where | Bagichi Ki Masjid - Masjid Moth Village, South Ex II