Starbucks' Festive Red, White & Green Cups Are Here & It Feels Like Christmas Already!
You know Christmas is in the offing when you see someone taking satisfying swigs from a red (and this time, even white or green) Starbucks cup. Yes, it's that time of the year again, so, let all the Christmas joy and cheer flood in, guys (happy grins)!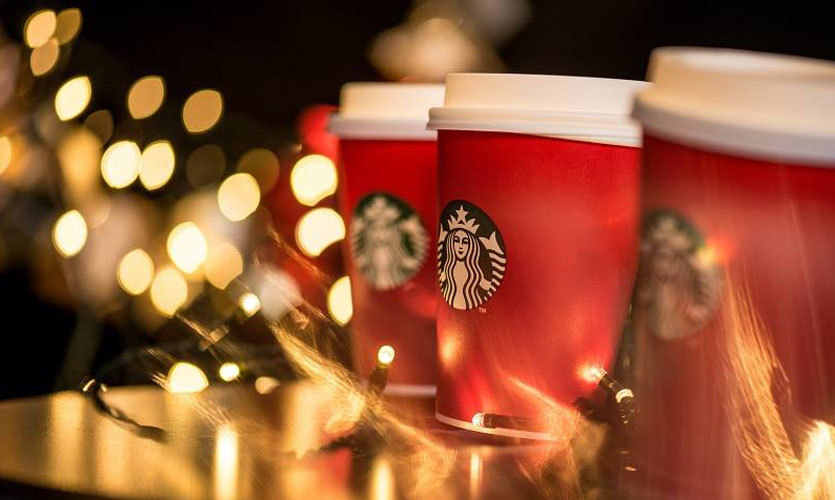 It's Beginning To Look A Lot Like Christmas! | Starbucks is all set to shower their Christmas cheer on all us peeps, with their basic white cups having been replaced with a flourish by vibrant red, white and green ones with the logo in the middle and some quirky cute designs around 'em.
Either you'll see fairy lights drawn on 'em or a reindeer (OMG!), a Christmas tree, mistletoe or anything and everything related to Christmas! Yay. And just holding these beauties gives us a sense that Christmas is just around the corner!
So, how would you like to try your regular Java Chip Frappuccino, Mocha or more from these pretty-looking X-masy glasses? Well, we would absolutely love to! So go ahead, get your coffees ASAP! Oh and Merry Christmas in advance!
Where | Starbucks - Khan Market, RK Puram, Green Park & Other Outlets
Timings | 10 AM - 12 Midnight
Call Them | +91 11 6900 0261
Check Out Their FB Page | https://www.facebook.com/starbucksindia/