You know Christmas is around the corner when you see someone sporting a red Starbucks cup! Time to bring in the Christmas cheer guys *happy grins*.
Starbucks is all set with their Christmas cheer, where their basic white cups have been replaced with a flourish by vibrant red ones with the logo in the middle and some quirky cute designs around 'em. Either you'll see fairy lights drawn on it or a reindeer (omg!), a Christmas tree, mistletoe or anything and everything related to Christmas! Yay.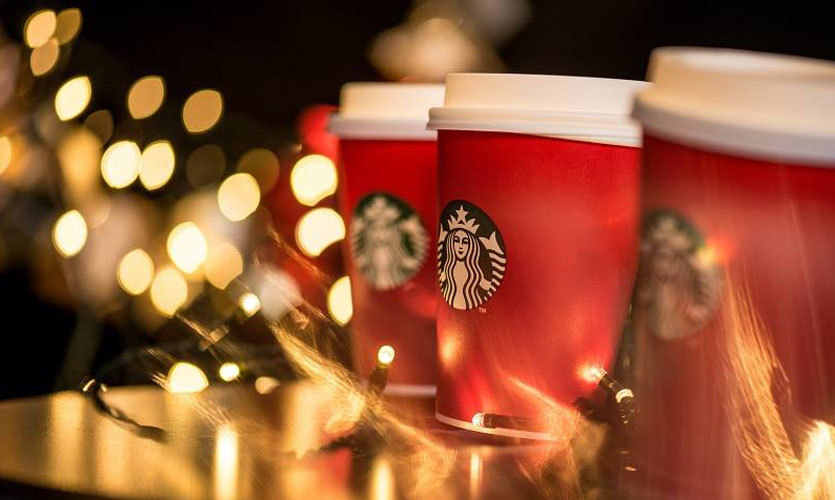 While you're there, do try their Christmas Special menu which has a super yummy Mocha Praline which paired with their Carrot Cake is simply heaven on a platter!
Meal For Two | Rs 700
Where | HKV, Vasant Kunj, Nehru Place & Other Outlets 
Check Out Their FB Page | https://www.facebook.com/starbucksindia/