If you're planning to visit Delhi anytime soon, or know someone who has plans of visiting in the near future, then you better browse through these marvels that Delhi houses and that have been rated as top tourist attractions in town! Delhi prides itself as the land that has a lot of historical significance and we couldn't agree more. It's a living example of a nation state that shoulders its rich history as proudly as the modern cityscape and its buzzing life force!
Here are the top 10 places in Delhi that you simply cannot miss if you're visiting dilwalon ki Dilli!
1. Swaminarayan Akshardham Temple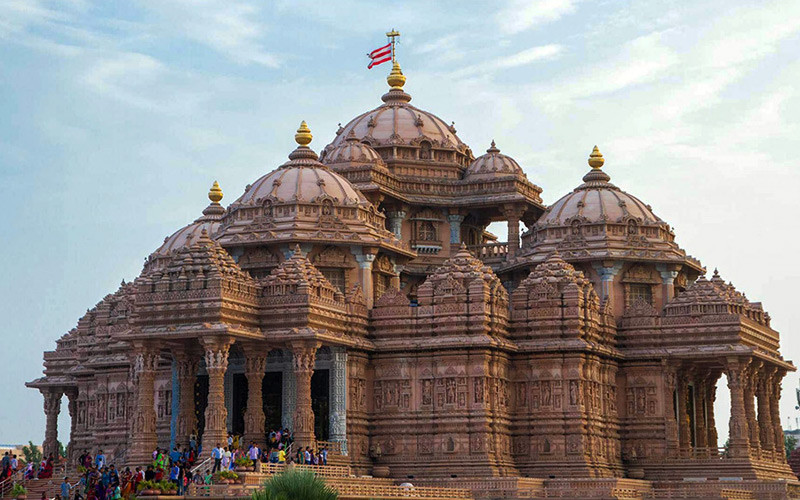 Touted to be world's largest comprehensive Hindu Temple by Guinness World Record, Swaminarayan Akshardham promises an unforgettable experience with its grandeur & display of ancient Indian art, architecture and spiritual teachings with its interactive IMAX experience, boat ride, water show etc. This one tops the priority list!
Where | Swaminarayan Akshardham Temple - Noida Mor, Pandav Nagar
Entry | Rs 50 Onwards
Call Them | +91 11 4344 2344
Here's Their Website | https://akshardham.com/
2. Qutub Minar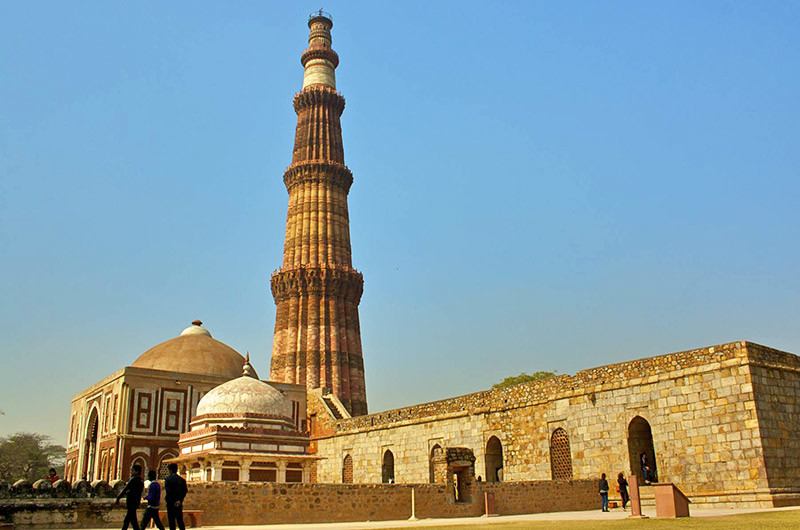 Dating back to 1192 AD, this 234 feet high minaret is the tallest individual tower in the world! *Woah*. The brainchild of Qutub-ud-din Aibak, it's a perfect display of Mughal architectural brilliance! You cannot miss this one if you're in Delhi.
Where | Qutub Minar - Mehrauli
Entry | Rs 35 Onwards
3. Lotus Temple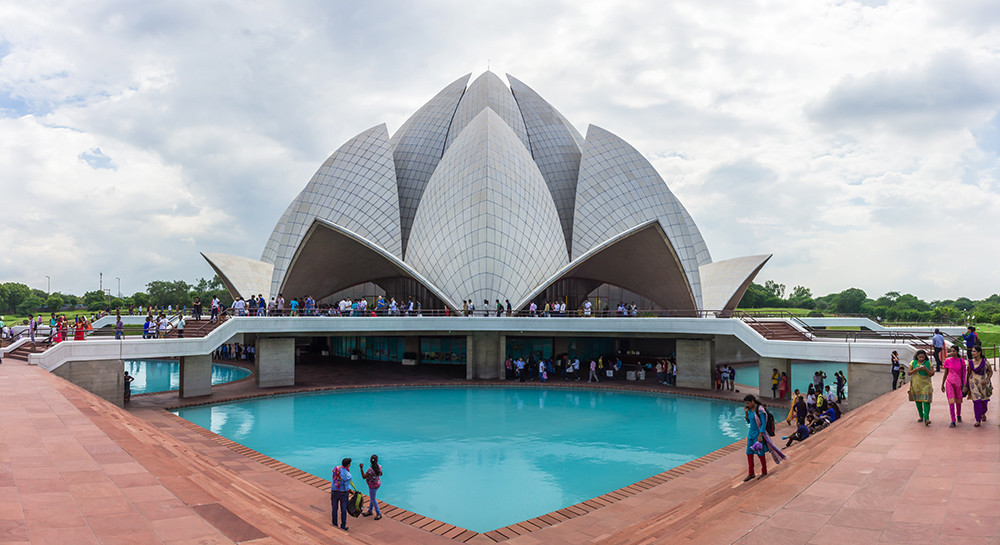 This white coloured, lotus-shaped Bahai Temple in South Delhi is a mesmerizing structure in white marble and the lotus stands symbolic of union of all religions. One can sit in silence and meditate on one's respective God or faith. Amazing, right? Go experience it for yourself!
Where | Lotus Temple - Lotus Temple Road, Bahapur, Shambhu Dayal Bagh, Kalkaji
Entry | Free
4. Dilli Haat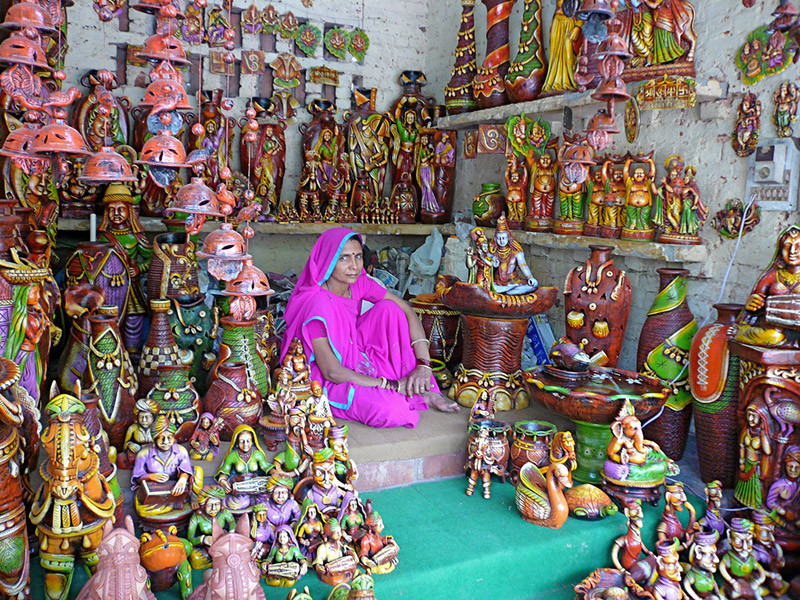 Head to this place for a walking tour of Indian arts & handicrafts from across the different states of India. Browse through magnificent ethnic pieces from handloom to jewellery or eat your fill from the numerous state representative food outlets. You might even stumble upon awesome cultural events at the venue!
Where | Dilli Haat - Sri Aurobindo Marg, Near INA Market & NSP, Pitampura
Entry | Rs 20 Onwards
Here's Their Website | http://www.dillihaat.net.in/
5. India Gate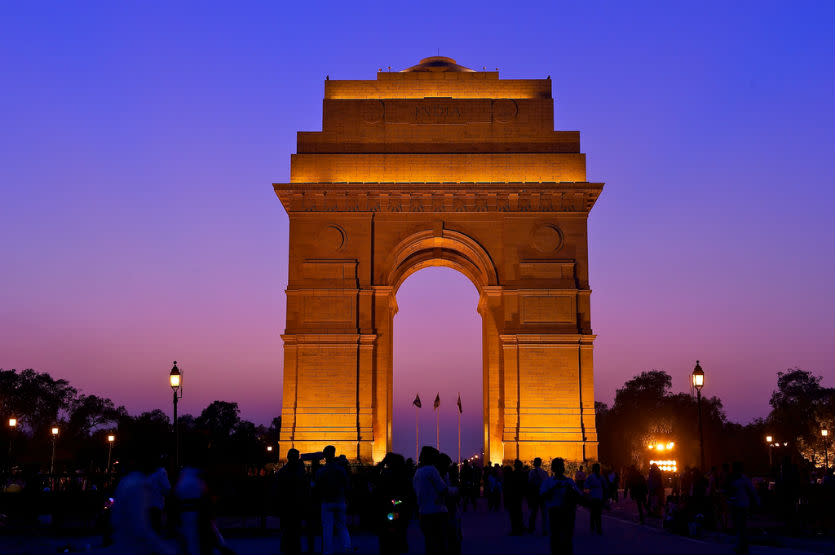 Standing tall at 42 meters at one end of Rajpath, stands this symbol of pride & bravery. One look at the archway would fill your heart with patriotism! Also known as the All India War Memorial, this prestigious monument is a mark of respect to all those martyred soldiers who sacrificed their lives for the nation.
Where | India Gate - Rajpath Marg
Entry | Free
6. Gurudwara Bangla Sahib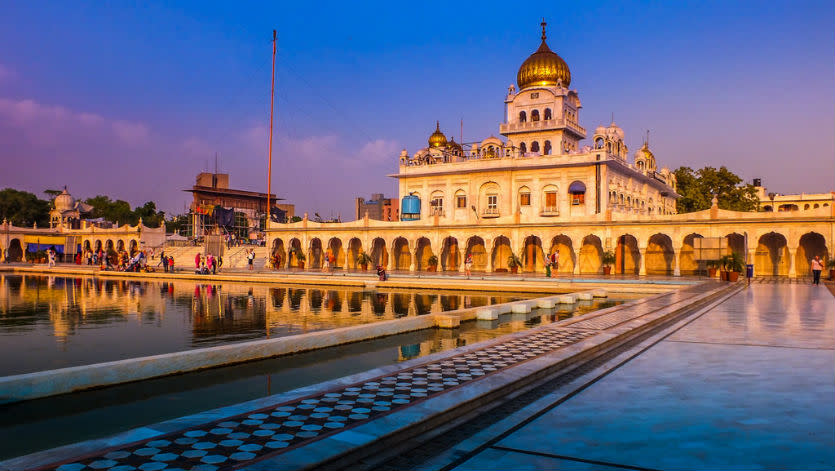 Once you become a part of the madness of this city, you'd surely look for a place where you can find some peace and Gurudwara Bangla Sahib is just where you need to be. Located near CP, Bangla Sahib is one of the favourite places among Dilliwalas ;cause of the serenity and calmness that you feel as soon as you enter this place! Don't forget to devour the yummy Karah prasad here, it's a Delhi's must have!
Where | Gurudwara Bangla Sahib - Ashoka Road, Hanuman Road Area, CP
Entry | Free
Call Them | +91 11 2334 0174
7. Jama Masjid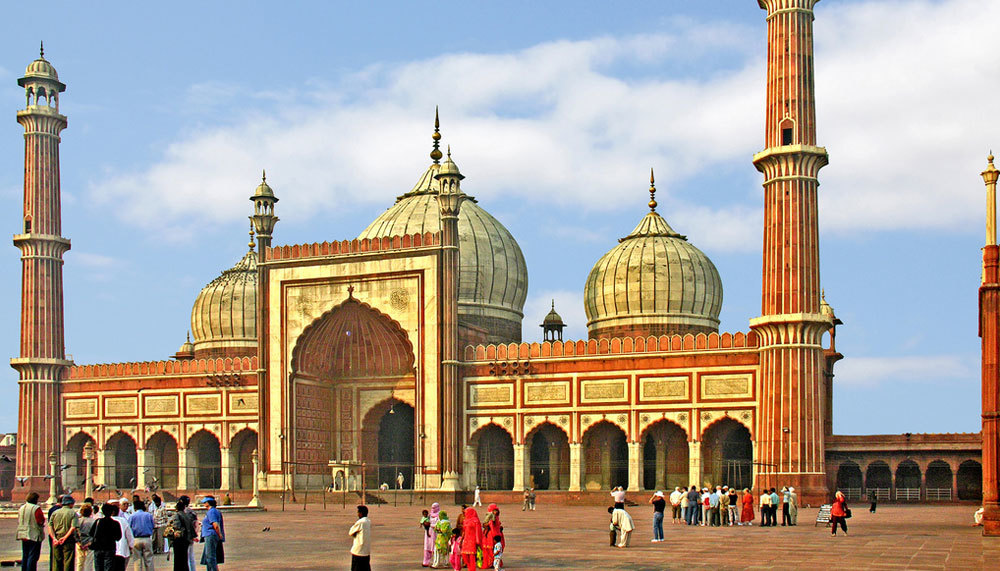 Jama Masjid is one of India's largest mosques featuring three gateways, four angled towers, and two 40-meter-high minarets built with red sandstone and white marble, in short, this place is all things pretty! Once here, do climb to the top and enjoy the breathtaking views of Old Delhi and while you're already in dilli ka dil, Purani Dilli, do gobble down the famous chola bhature & kebabs!
Where | Jama Masjid - Chandni Chowk
Entry | Free
8. Rashtrapati Bhavan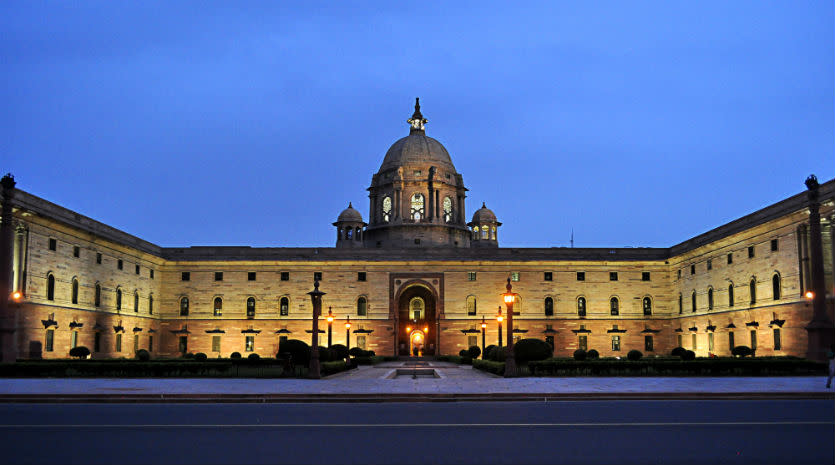 Rashtrapati Bhavan, the official presidential residence is a beautiful site to watch flanked with trees, beautiful ponds and lots of greenery. The place gets all cheered up on 26th January every year when thousands of people gather to celebrate Republic Day. If you drop by here, make sure to visit the Mughal gardens which sits just adjacent to this magnificent building.
Where | Rashtrapati Bhavan - Gates 30 & 35, President's Estate
Entry | Rs 50 Onwards
Here's Their Website | https://rashtrapatisachivalaya.gov.in/rbtour/
9. The Jantar Mantar Observatory
One of New Delhi's largest and best-known business districts, Jantar Mantar is one of five astronomical observatories designed to enable visitors to observe the movements of the sun, moon, and planets *NAICE*. The place also boasts of an invaluable collection of instruments that were used to track the course of heavenly bodies!
Where | The Jantar Mantar Observatory - Sansad Marg, CP
Entry | Rs 25 Onwards
10. Lodhi Gardens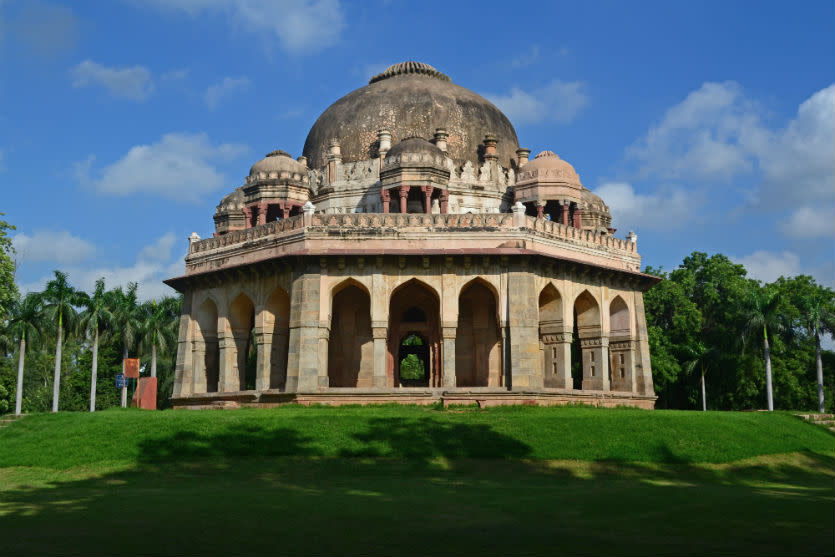 Currently a popular among pre-wedding shoot locations, Lodhi Gardens was known for displaying the architectural beauties created by the Lodis, who ruled India in the 15th century. Located between Khan Market & Safdarjung's Tomb, this one's a fave for morning walkers, kids and even students!
Where | Lodhi Gardens - Lodhi Road, Lodhi Gardens, Lodhi Estate
Entry | Free
There you go. Now you know what must be on your *MUST VISIT* list when you're in saadi Dilli!