These 8 Awesome Stores In MKT Sell Chic AF Bags, Jackets & Tops Starting @ Rs 300!
Majnu Ka Tilla (MKT) is the answer to all our prayers, whether it be for some hot and amazing thukpa or the laphing that keeps us going * sorry, not sorry! * But MKT is so much more than just the (amazing) food and we're here to tell you why. With its chic-yet-classy fashion stores hidden away in nooks and crannies slaying it with Bangkok-exported clothes and the newest trends and styles, we spent a day in MKT, squealing and fawning over the clothes! 
Here are the 8 shops that you MUST pay a visit to for any and all of your fashion needs!
1. Hi - Fashion Femme
Yearning for those nylon bomber jackets you see in every fashion spread, but don't know where to get it from? Well, say 'HI' to this godsent fashion saviour! With every trendy item of clothing under one roof - from handbags with embroidery to the classic black leather jacket to colourful belts and even cuter backpacks - it's got you covered and fashionably so. With even beauty products like face masks and lipsticks, we can assure you that you won't walk out of this store empty-handed and without a smile!
Price Range | Rs 400 - 3,000
Follow Them On Insta | http://instagram.com/hifashionfemme
Check Out Their FB Page | https://www.facebook.com/hifashionfemme
2. Angel Style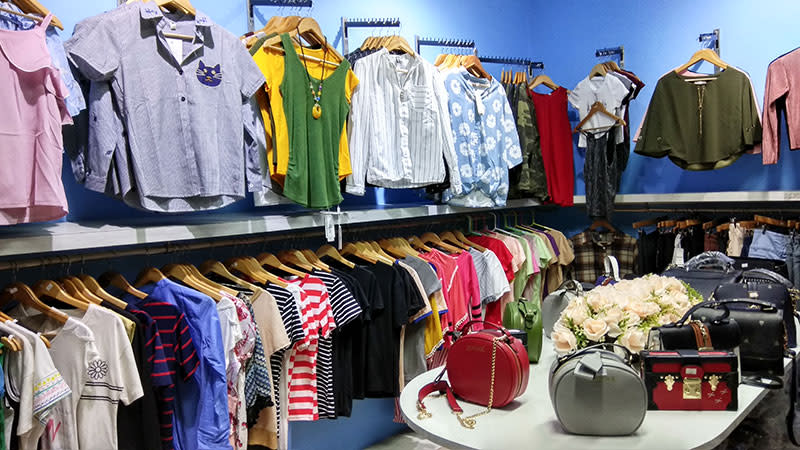 Do box-styled clutch bags make you weak in the knees? Consider yourself warned then! Their handbag collection will have you squealing with joy with so many cute bags in various colours, shapes and forms that you'll be spoilt for choice! After we were done fawning over the bags, it was the cool shirts and denim dungarees that caught our attention. So if basic-yet-cute-done-right is more of your style, then this place is your haven. Step in for the cool clutches, cat shirts and the basket sale!
Price Range | Rs 300 - 1,700
3. Karma Collection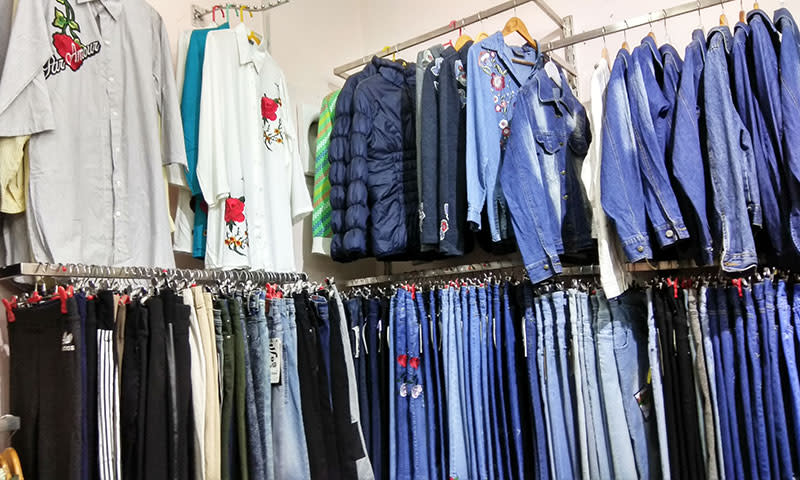 Looking for embroidered patches to revamp your basic denim jacket or jeans with some cool embroidery - consider this place to be a karmic blessing for all your good deeds then! A quaint little shop tucked away in the corner, right next to Angel Style - just step in and be surprised by the endless choices. With affordable and trendy jeans for almost every size from 28 - 34 inches, denim jackets, comfy long shirts and cute shrugs - it even had a great collection of lingerie with some wedges and bags thrown into the mix! Plus, they're selling all this at damn affordable prices!
Price Range | Rs 50 - 1,500
4. The Wardrobe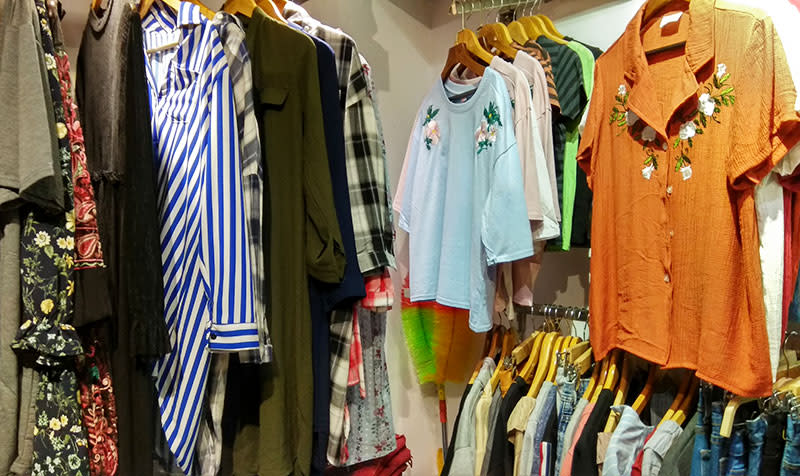 With bright shirts adorned with subtle embroidery on or eye-catching net shrugs, this store has got the make-over material that your wardrobe sorely needs! Although embroidery seems to be the fashion trend of the season, this place also has evergreen crisp white shirts, ripped jeans and the bright backpacks of our dreams! It also has 'Big Bang' snapbacks and ruffle shirts in store for you - basically step in here, and you'll want to make everything yours!
Price Range | Rs 500 - 1,900 
Follow Them On Insta | https://www.instagram.com/thewardrobe.xo/?hl=en
5. Urbanatic Fashion Wear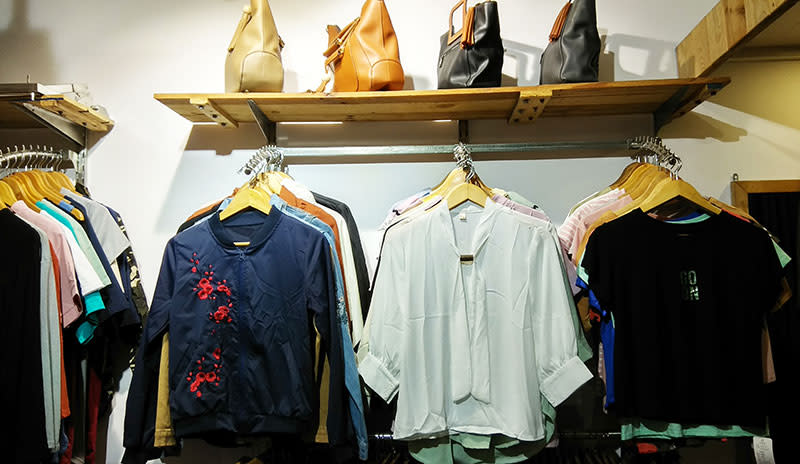 With a wide range of denim jeans of every hue, style and size and makeup brands like NAKED and PINK (we're assuming knock-off versions here), we MIGHT just have found our fashion soulmate in this place! An eccentric mix of feminine dresses that were just too pretty to shirts with whimsical prints and designs, we're in love with Urbanatic. With a collection of clothes and accessories to fit your every mood and avatar, this little shop is keeping things chic and fashionable!
Price Range | Rs 300 - 3,500
6. Glam Girls Boutique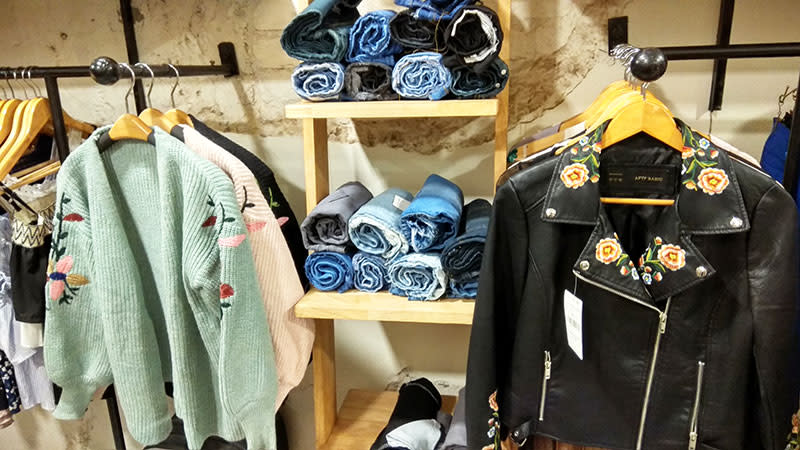 This boutique has got that glam and classy vibe locked down! The moment you step in, get ready to be in awe of their artsy collection comprising leather jacket with tasteful embroidery, snug-looking knitwear shrugs, embroidered bomber jackets and lively floral and muted velvet shirts. A crafty collection of fashion wear carefully curated by the owners, they also have on offer an exquisite collection of backpacks, denim wear and lingerie. Come here to reboot your style and up your A-game!
Price Range | Rs 300 - 2,500  
7. Tenzin Bag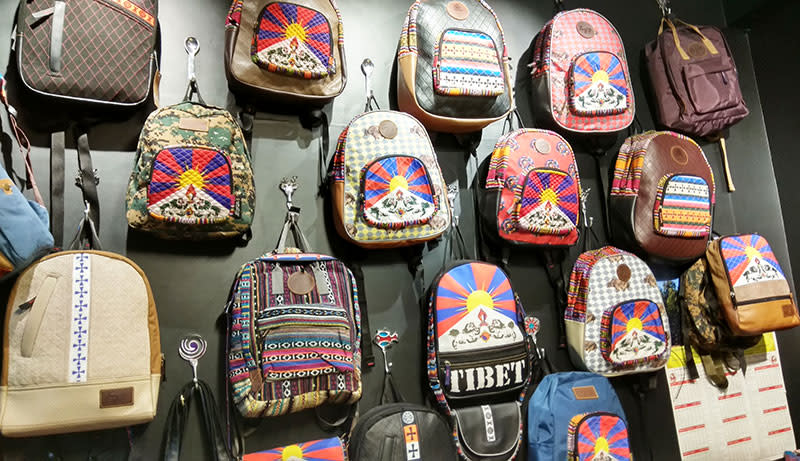 Fancy a unique bag that distinguishes you from every other college-goer? Tenzin's got what you want! With a collection of bags designed by the owner himself, the bags are a kaleidoscope of colours, mixed with Tibetan symbols and colours with a few sporting muted tones and shades. Here, you can get backpacks, handbags, messenger bags and water bottle holders in designs and styles that will be so unique that you'll be THAT 'person with a rainbow on their back'! Come get 'em!
Price Range | Rs 300 - 1900
8. Shop No. 2, Suman Complex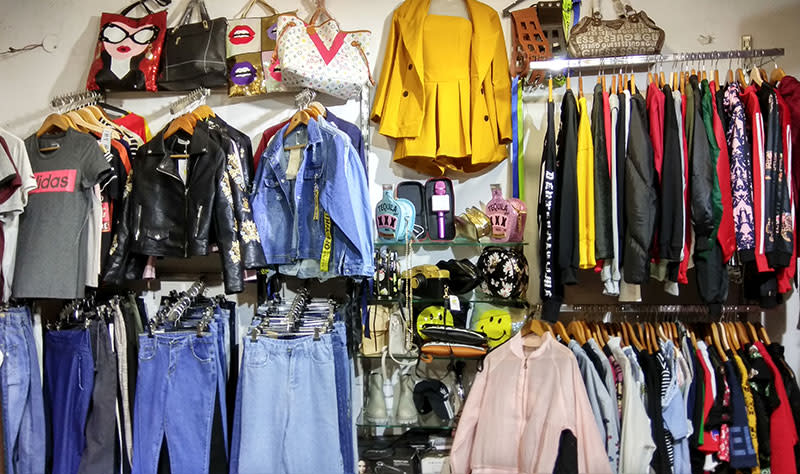 This shop's address is also its identity! Although a little difficult to find, but worth the effort when you discover it, we promise! A crazy collection of eye-catching handbags that have us dizzy aside, the leather jacket and the denim one plus, their collection of sports shoes made us glad that we stumbled upon this cute shop. A trip here can result in either the most whimsical purchases you've ever made or the most practical ones - you choose!
Price Range | Rs 150 - 4,000
For a fashion haul full of quirky finds and the most awesome steal deals of your life, come straight to MKT!