Delhi
6 Iconic Street Food Addas In CP That Serve Everything From Samosa Sandwiches To Momos!
Connaught Place is a hub not just for flashy restaurants but amazing street food, too! Being Delhiites, we all love the flavour of desi road side eats and so we've come up with a list of the best and most popular street food vendors in all of CP. From delicious samosas to flavoursome aloo chaat, they've got it all, so take a look and troop on over!
1. Odeon Bhel Puri Bhandar
Picture Credits: panditaskitchen
This one's a teeny-tiny stall serving delightful Sev Puri. The owner, a veteran who's been standing at the same spot for ages, doles out inordinate masses of sev on puris and oodles of yummy green mint and saunth for the yummiest snack you've had. Come on by!
Where | Odeon Bhel Puri Bhandar - Beside Odeon Social
Meal For Two | Rs 100
2. Chaurasiya Juice & Snacks Centre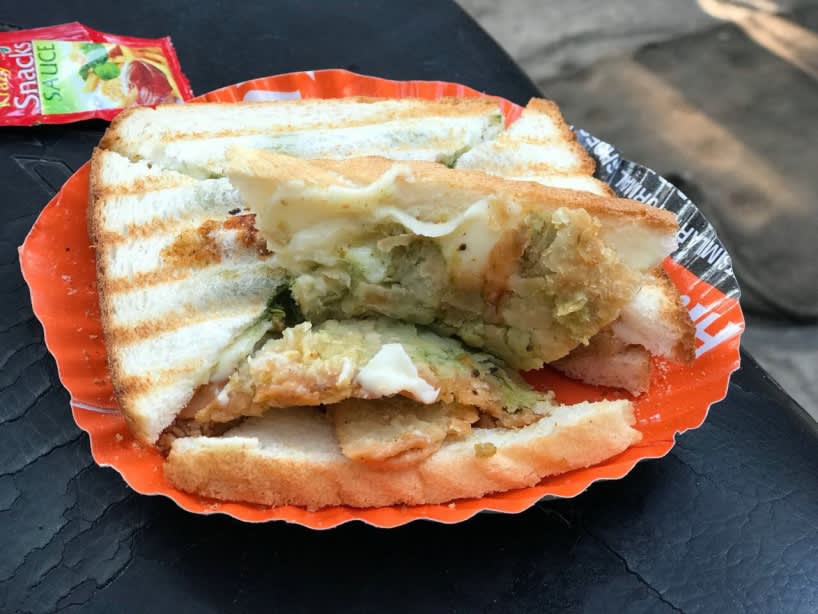 This place is quite popular in the area and serves mouth-watering Samosa Sandwiches *heart eyes*. This stall also dishes up a mean Masala Maggi and is about a 10 minute walk from Rajiv Chowk Metro Station so you can make a quick detour on your endless metro ride back home from work!
Where | Chaurasiya Juice & Snacks Centre - N79, Barakhamba Road
Meal For Two | Rs 200
3. Pappu Chat Bhandar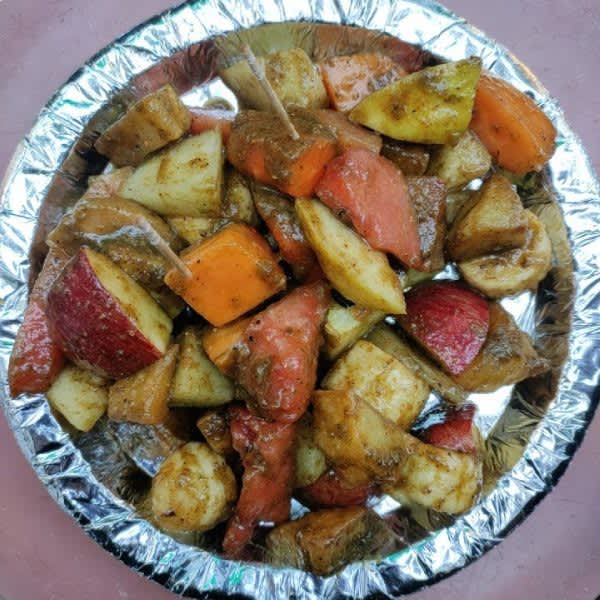 Picture Credits: Manjit Kumar Mehra
A street-side stall selling Tikki and Aloo Chaat is all we, Delhiites, need and so say hello to this awesome sauce vendor. The aloo this bhaiya adds to the chaat is nice and crisp and the chutney generously poured over it simply enhances the overall flavour. We highly recommend this place for devouring yummy street food here in CP!
Where | Pappu Chat Bhandar - KG Marg, Besides Tamasha
Meal For Two | Rs 100
4. Halka Fulka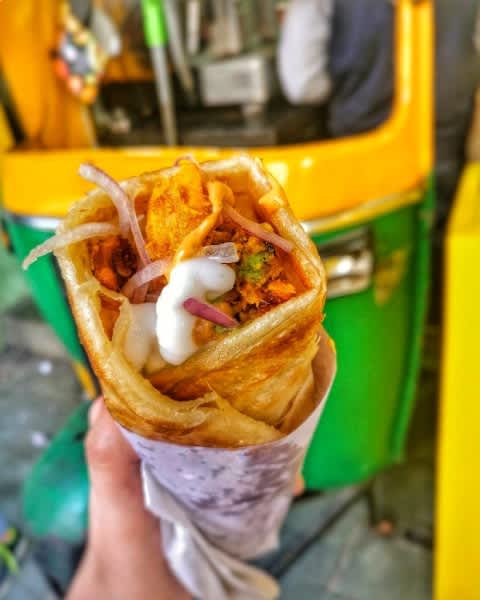 Picture Credits: Manik Sain
With tons of options to choose from, Halka Fulka has made it to our list and with good reason. Try out their Keema Roll which is a pretty popular dish at this lil food truck, or rather, food auto, as there's an actual auto-rickshaw sticking out! This place is nominally priced and serves yummilicious food, so go check it out, especially for your Insta feed!
Where | Halka Fulka - C-30, Inner Circle
Meal For Two | Rs 300
5. Samosa Shop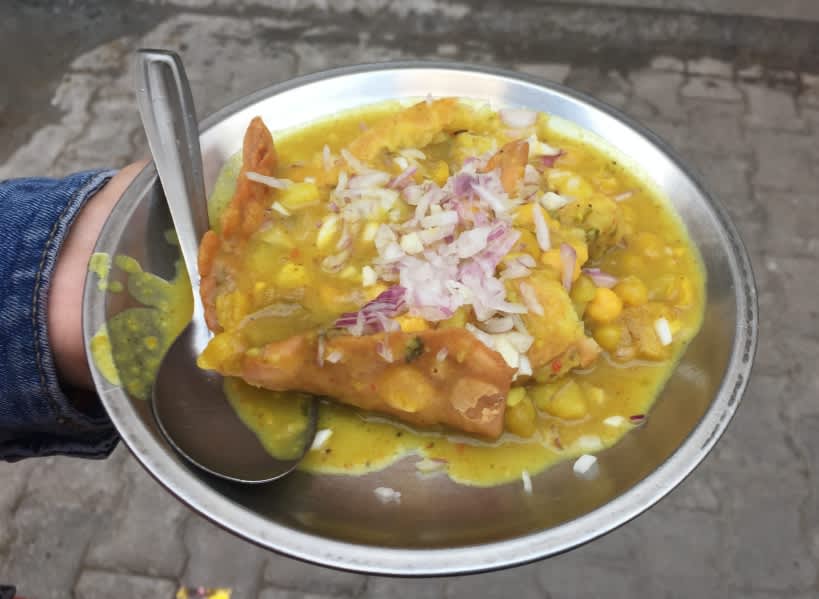 In the Middle Circle of CP is located a tiny shop that serves amazing street food! From patties to samosas, this place has everything a street food lover could possibly be craving. If you like chhole added to your samosas, this is the place for you!
Where |  Samosa Shop - H Block, Middle Circle, Near Indra Palace
Meal For Two | Rs 100
6. V.R.H. Food Enterprises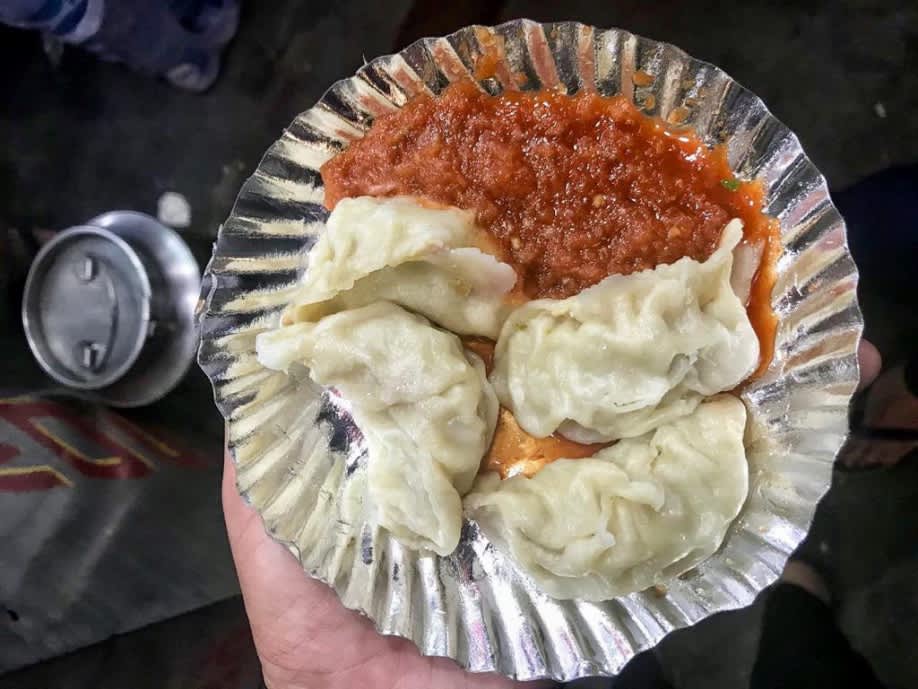 Finding street-side momos can be quite difficult in Connaught Place, but this particular joint has it down pat! It's essentially a general store with a stall next to it that serves delicious momos at pretty decent prices, so go grab a plateful (or three) with your squad when you next find yourself in CP!
Where |  V.R.H. Food Enterprises -  Near Palika Bazar, Gate Number 7
Meal For Two | Rs 80
These were the best street food places in Connaught Place where you can satisfy your street-food cravings without breaking the bank!