Stationery lovers, there's a website where you can shop some of the cutest stationery products right away. Something Sketchy has super cute stationery products on display like notebooks with quirky covers!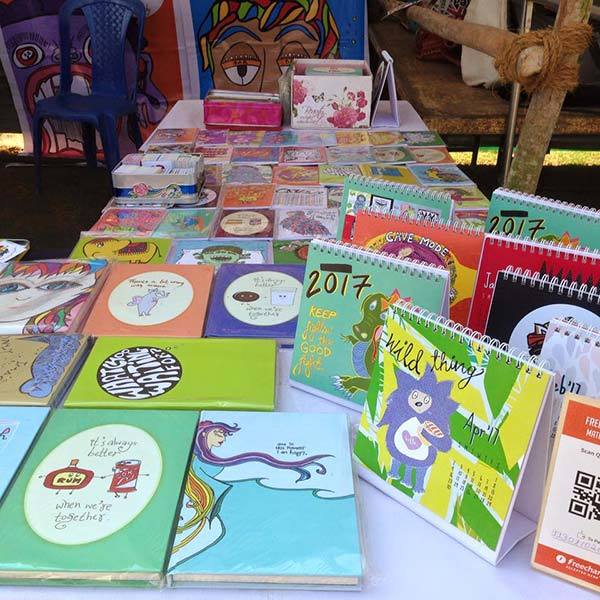 The special bit about their notebooks is the covers! The covers adorn artwork with quotes like 'Whatchoo Waiting For?', 'When I Look Into Your Eyes I Feel The Butterflies', 'Better Together, Rum & Coke' and 'Happy Pills!' - so cute! Not only this, they also have quirky paintings adorning the tops. 
They keep putting up exhibitions off and on where you can easily buy stuff and quirk up your boring office life! Stay tuned to their Facebook page for exhibition deets. 
DM Them On FB | https://www.facebook.com/SomethingSketchy/
Check Out Their Website | https://somethingsketchylife.wordpress.com/catalogue