The Coronation Memorial Is The Site Where Queen Victoria Was Crowned Empress Of India
The majestic and stately Coronation Memorial stands out towering high as you pass Burari Road near Nirankari Sarovar in Delhi. It's the most important historical site during the British regime in India, for it was here that Queen Victoria was proclaimed the Empress of India during the Delhi Durbar of 1877. The Coronation of King Edward VII was celebrated here in the historic year 1903 during the second Delhi Durbar (court).
A stroll in the vast park brings with it mixed feelings of the sense of lost glory which leaves a residue of the past. Every inch and square in the coronation park seems to tell a story of a grander time of pomp and splendour of the British royalty which mesmerises the people till date.
Royalty At Its Best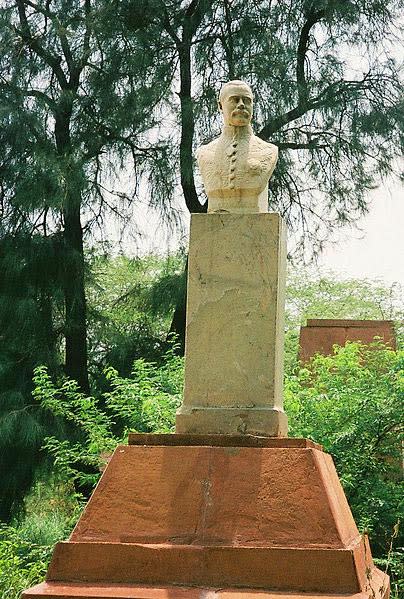 A statue of King George V, said to be one of the biggest statues, stands erect braving the passage of time. An attempt to renovate the park is being made, as the site generated a lot of interest in the recent past, when Delhi celebrated 100 years as the 'Capital of British India and Independent India'. The Third Durbar was also held here with much splendour in 1911, attended by King Emperor George V and Queen Mary who announced the shifting of the capital from Calcutta to Delhi.
Various Sights And Sounds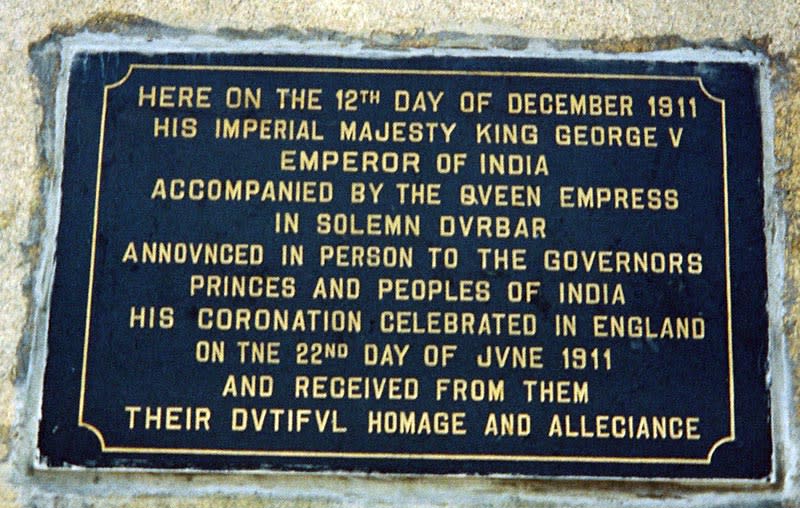 A stone's throw away from the residential colonies nearby, you find children playing cricket on the adjacent ground telling a different story altogether. Oblivious to the buzz around this place, the spark in their eyes brightens as the ball goes for a sixer across the ground. The police check post to the right and the Nirankari Sarovar Garden at the periphery marks a sense of well being with a splendid view of the monument, which is in the exact spot where the monarchs sat during the Durbars.
The monument is a well-constructed pillar, made of sandstone and lies on an elevated platform with steps all around it. Many more statues of British viceroys and monarchs are placed here, to give an escalated aura of a bygone era. Ironically, the significance of the place is still not known to many of the locals here. Perhaps a museum or a sound and light show may bring in more visitors in the near future.
The easiest way to get here is to reach the Rajiv Chowk Metro Station and any autorickshaw can take you to the place. Kingsway Camp, the nearest market hub, is a busy place with shops catering to a wide section of people, projecting the cosmopolitan characteristic of the city.
The future is promising for this famous spot as the govt has taken strenuous steps to inculcate and embrace the site, acknowledging its historic value, so come on by sometime, once the lockdown is lifted and it's safe to head out!
Where | The Coronation Memorial - Shanti Swaroop Tyagi Marg, Model Town