Have You Heard About The Poo On The Shoe Scam That Happens In Delhi?
Picture Credits: firoze shakir
Delhi, as any other city, has its fair share of thugs and swindlers and people usually generalize this aspect and are thus extremely wary of dealing with Delhiites because they are mostly apprehensive of being taken for a ride. There are tales of auto rickshaws who pick up gullible passengers at the old Delhi railway station, take them half way across the city before they drop them off to their desired destination in order to make an extra buck. 
Even more bizarre scams involve fruit-sellers who pack either rotten fruits or stones in wooden fruit boxes and the customer realizes that he has been taken for a ride, when he opens it on reaching home.
This and many other tales has made Delhi a hub for scams and the "Poo on the Shoe" Scam is an evergreen one pulled mostly on foreigners and tourists.
Modus Operandi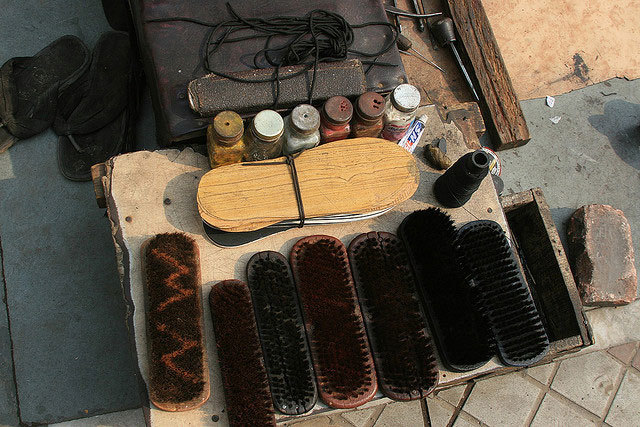 The modus operandi has been the same ever since the scam surfaced sometime in the early 60s, which some claim was the time when it all started, while others mention even earlier times, soon after Independence. 
Either way it involves, mostly tourists, who are approached by a shoeshine boy, pointing out a dirty little slug of a human or animal excreta or shit sitting ugly on a shoe the victim is wearing. Once you notice that and throw up your hand in horror, this tout will offer to clean up the mess for a price (depending on your reaction and how vulnerable you may seem). In desperation and disgust, you will obviously want to get rid of it and agree to pay up for the service and this is how the scamster makes his living. 
Not a very pleasant thing to do, yet it works like a charm.
Connaught Place: The Chosen Hotspot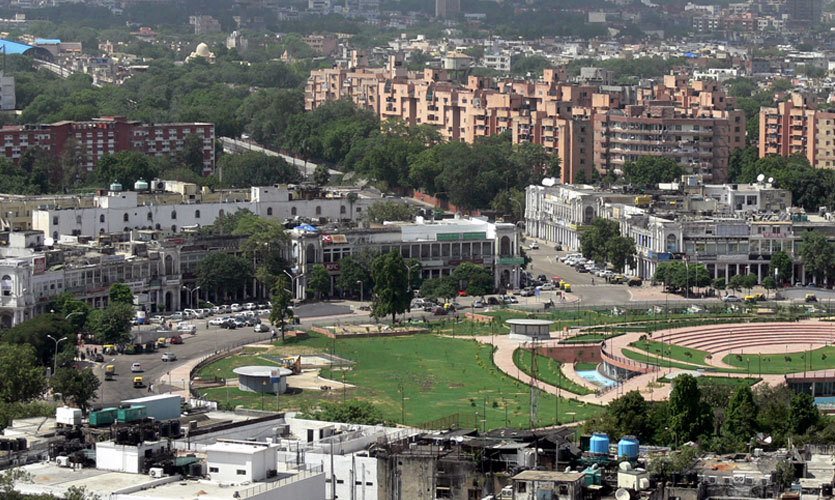 This is where most of the hits have been reported. Connaught Place (CP) being the favorite haunt of travellers and tourists is also a soft target for the "Poo on the Shoe" Scam operator. Rarely has a scamster been caught, because more often than not, the victim has been too shocked and shaken up to realize the ploy. 
The underpass near Palika Bazaar and the intersection of Coffee House and the Embassy Restaurant are the spots where you must watch your step. Somebody or the other, mostly street urchins may be lying low waiting for some tourist wearing covered shoes to strike. 
They often use something like a medical syringe or flint sprayer to neatly place the slug on the shoe while you are looking around with a happy grin on your face, not noticing until the deed has been done.
Distraction is Key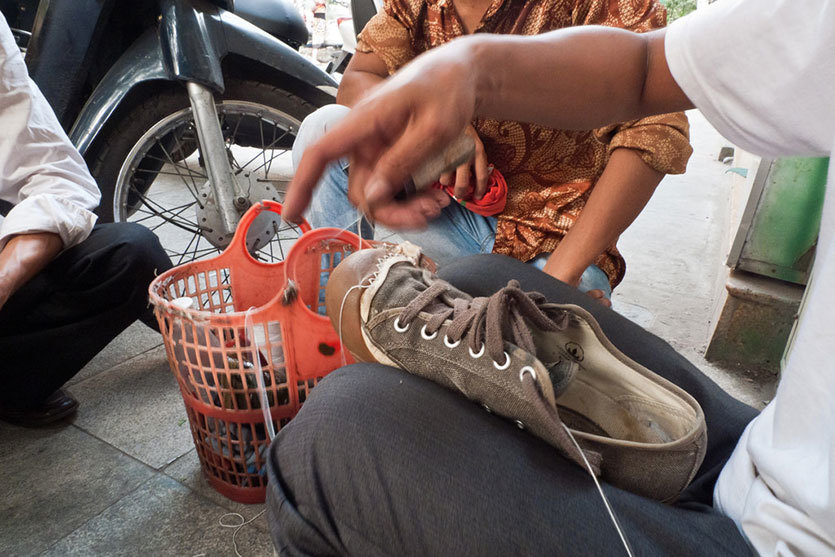 If you are distracted by a wonderful scene or sight, or are admiring an architectural marvel, happily clicking away, oblivious to your surroundings, you are more likely to be hit, so remain aware of your surroundings at all times.
When in Delhi do enjoy all that this wonderful city has to offer, but also be careful of the "Poo on the Shoe" scamsters.