The Perfect Spot To Hit Up For Delicious Desserts - Here's SugarLicious in GTown
Tucked a little away in Sector 50, near Good Earth City Mall, Gurugram, this hidden gem is your place to be to get over a bad day, really! As tempting the name already is, Sugarlicious is a tiny little bakery that will win your hearts and tummies with their sinful treats. 
This adorable petite dessert bar is easier to spot because of its soothing pink colour and as you walk in, the light coloured walls and beautiful interiors will definitely make you want to linger on. 
The comforting ambience and cosier space gives you a different high altogether tagging it as a perfect spot to hit this winter when having some serious dessert cravings.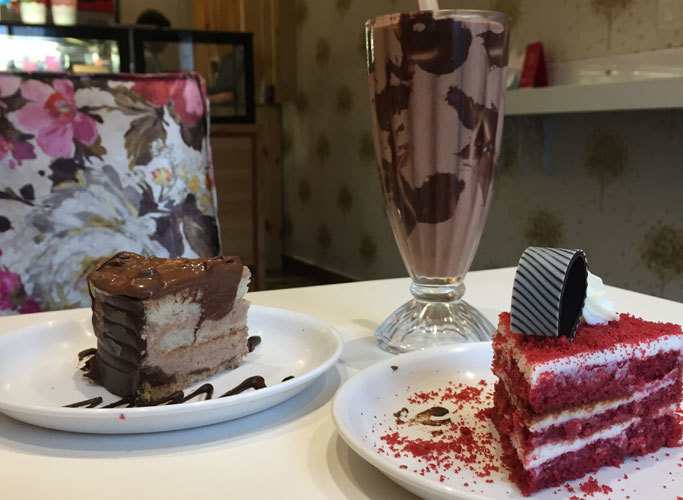 Serving multifarious varieties of freshly baked cakes, they feed your soul with hot-chocolate, coffee, shakes & smoothies and so much more! We swear by their Belgian Chocolate Shake and you've got to go try it. They also serve absolutely drool-worthy designer cakes, and ice-creams which are a bonus here teemed with their prompt service!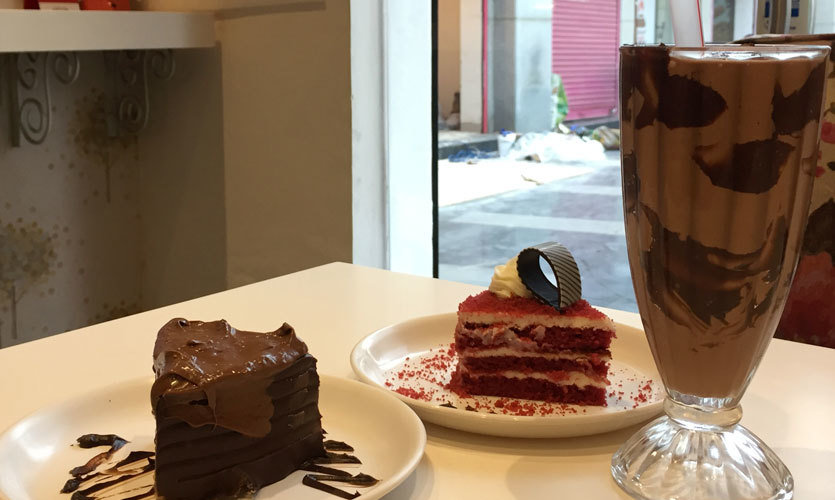 The prettiest looking dessert - Red Velvet Cake has three layers of cream cheese topped with a uber creamy frosting that you'll simply love. A perfect melt-in-mouth dessert, it's perfectly soft and moist making it a must have!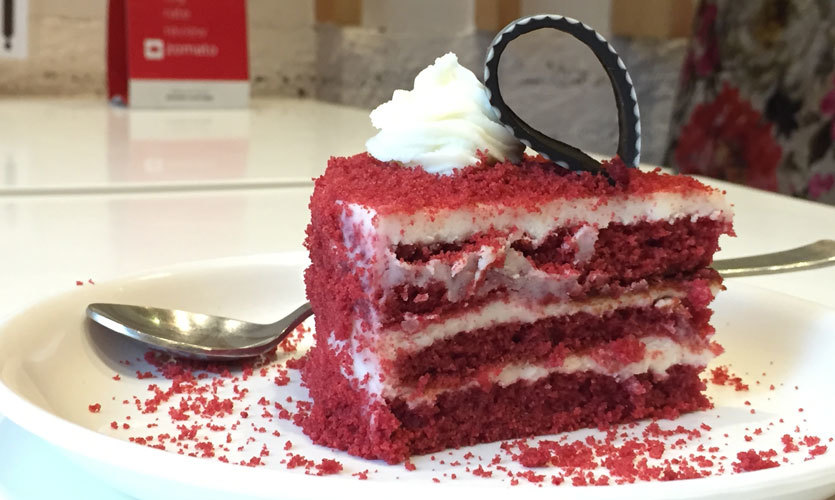 Another must have here is their Hazelnut Nutella Cake, especially for all you nutella lovers! The distinct flavour of hazelnut topped with tons of Nutella, this is what sweet dreams are made of and we're crushing over this dessert big time!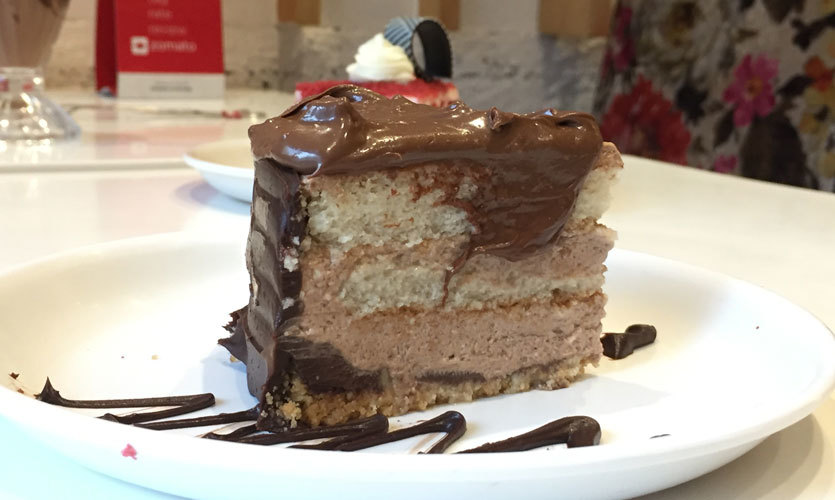 So all you dessert lovers, time to tick this off your bucket list and indulge the SugarLicious way. 
Location | Shop DG-29, Rodeo Drive, Arcadia-II, Sector 50, Gurgaon
Meal For Two | Rs 700
Timings | 11 AM to 9:45 PM