The Next Forbes In The Making: You Gotta Check Out This Online Entrepreneurial Mentor!
India's been booming with a growing start-up ecosystem surfacing in every metropolis across the subcontinent. Smaller businesses are going digital and youngsters are on their way to establish some of country's most successful indigenous multi-million ventures. At a time when most citizens can tap on their inherent jugaadu powers to come up with some stunning start-up ventures, more and more people should be handed the right tools to do justice to their projects!
And we've found the perfect way for any aspiring entrepreneur and business owner to get the right guidance and inspiration to kickstart that dream project on a positive note. You can be in any part of the country and check out The Lion Law!
Check This Out | The Lion Law is an 'online mentor' offering exclusive guidance, insights, tips, tools and mindset of the lions of the business world, curated over a year through personal interactions and research. They exclusively focus on expert knowledge required to be a better CEO, like 'Business Prowess', 'Success Mindset and Psychology', 'Conversation Tools, 'Leadership', 'Personal wisdom of the Lion' and 'Crucial Tips and Tactics' - all of which would empower an entrepreneur on his/her journey.
The content shared on this platform is exclusive and is either gathered first-hand from business owners, mentors, lawyers and entrepreneurs or drafted by the founder based on his experience, discussions and associations with the Lions. Nice!
How It Works | Their exclusive campaign #Conquering2017 started earlier this year, and is a guided journey to growth & success. The work is presented to the audience in the form of a story to better understand the mindset required to conquer success. The story flows backwards on their Instagram feed and needs to be followed in the set order to reap the best results.
Kabir, Founder and Chief Editor of The Lion Law says, "The knowledge shared via The Lion Law can only be known to people in direct association with the Lions and their decades of experience. Knowledge, I consider, is a must to be shared with fellow business owners, entrepreneurs and all striving for growth and success. Knowledge, I consider, a must for all business owners, entrepreneurs and visionaries striving for growth and success."
Well, here's what you should look closely at to understand the lions of the business world and make it big in the industry!
1. Business Prowess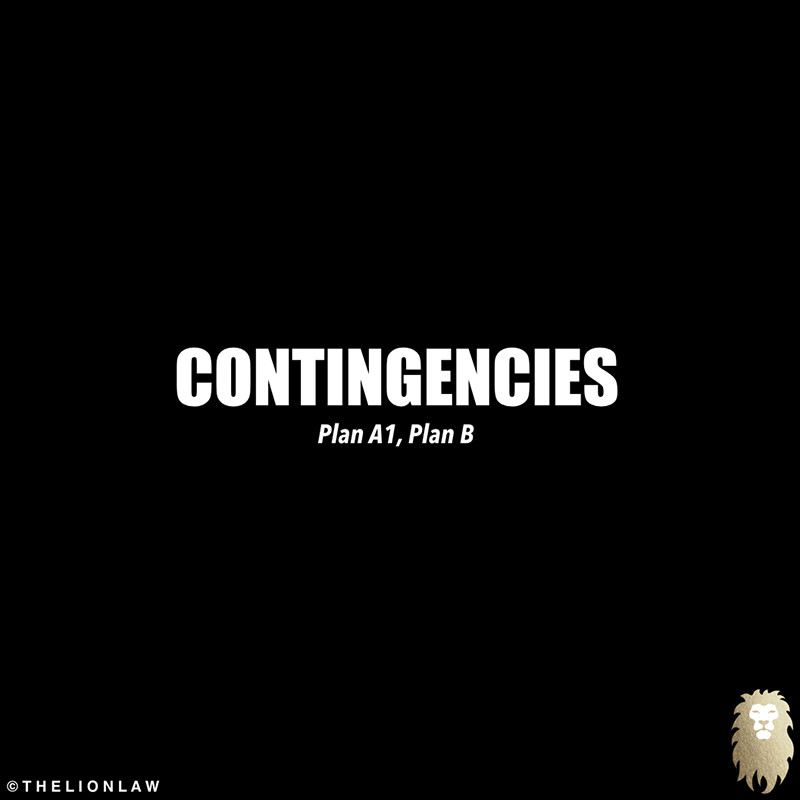 The Lion Law shares never-shared-before exclusive business insights, techniques and strategies used by eminent business owners, professionals and entrepreneurs. PLAN A1, along with various other exclusive insights are promised by The Lion Law and we just can't wait to discover what all is in store!
2. Roar Of The Lion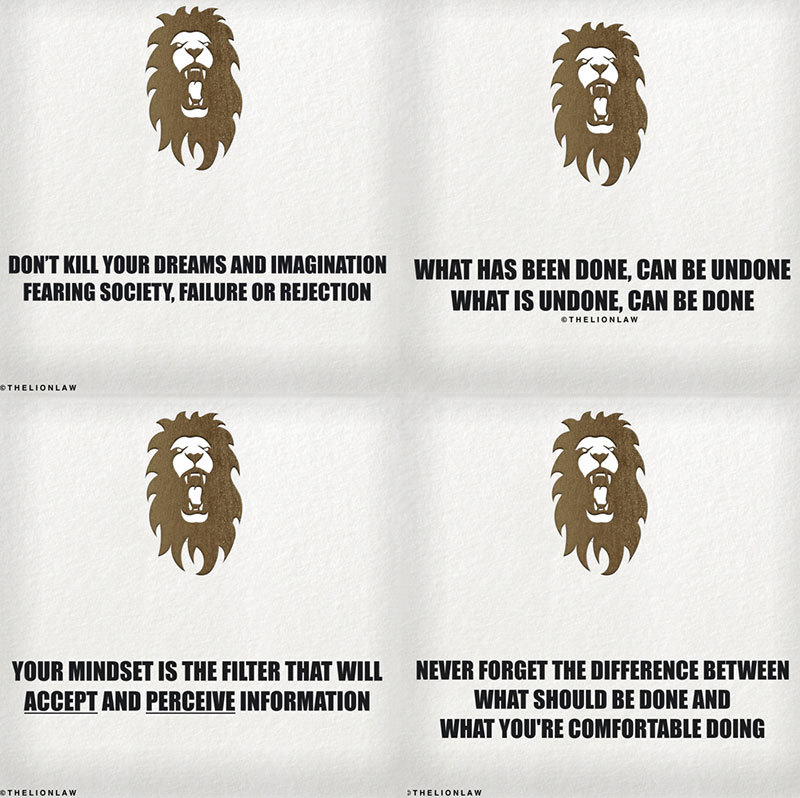 Words of the Lions are personal tips coming directly from the Lions of the business world. Their true wisdom offered through tips and pointers helps one nurture a mindset that can lead one straight to success through introspection and self-learning.
3. Plogs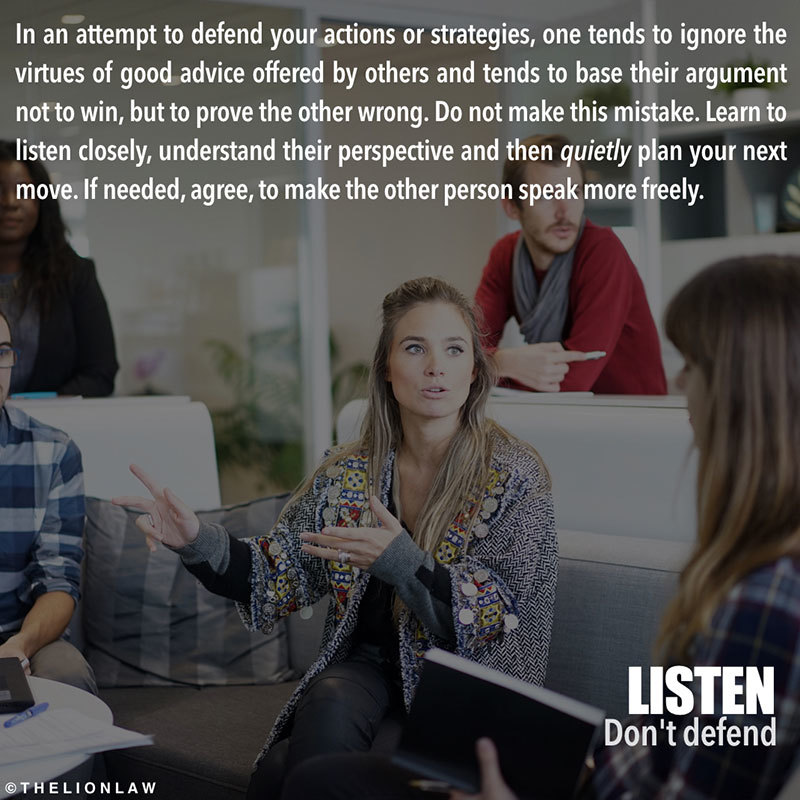 PLOGS stands for picture blogs and that is exactly how The Lion Law delivers its magic. Instead of browsing through paragraphs that use a lot of words to say what needs to be said, they use plogs to share deep insights on business, psychology, leadership and more in a crisp, easily understandable manner.
4. Tips & Tools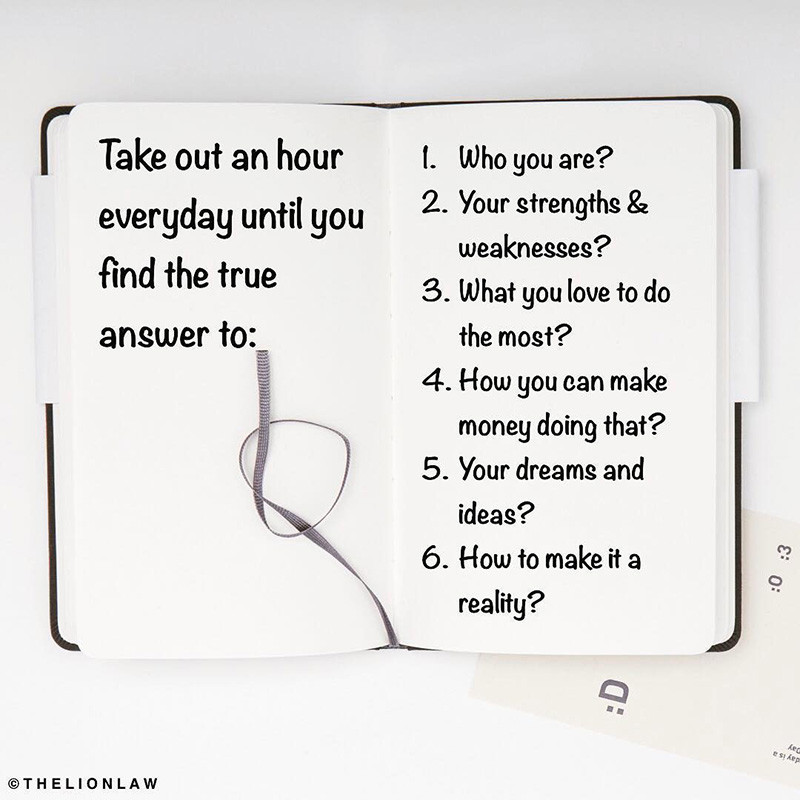 The tips and tools shared by The Lion Law are specifically designed to help you achieve your full potential and come closer to making any dream a reality! These tools are carefully crafted to bring out the reader's passion and full potential through the means of useful insights. They are a hit online!
5. Mindset For Success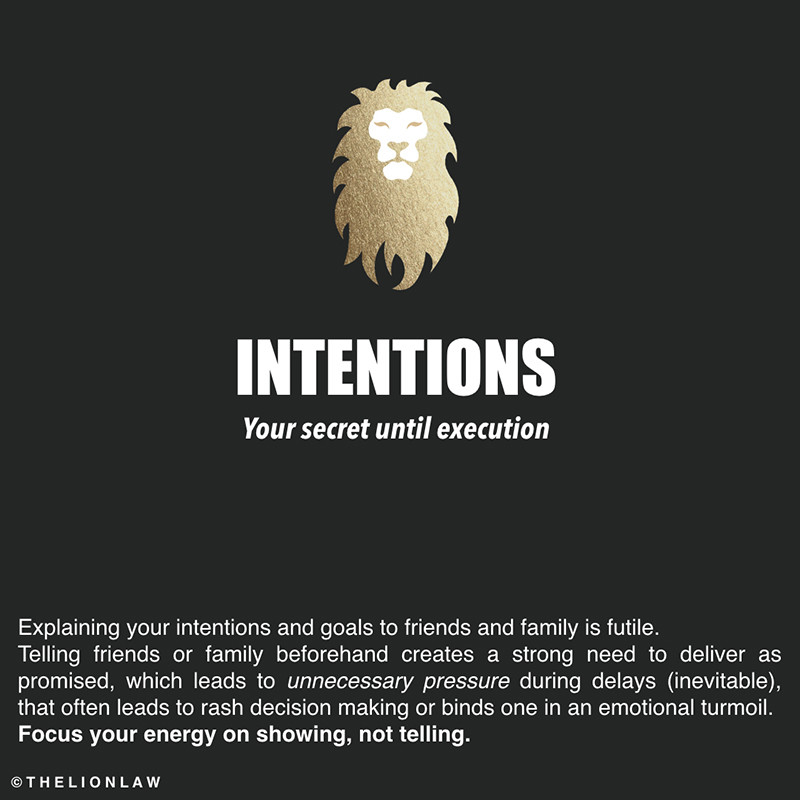 To succeed in any venture, one needs the right mindset and The Lion Law makes sure they deliver such insights that offer success and help avoid mistakes often made by many. This aspect is designed to share deep knowledge and wisdom that comes with experience and examples.
6. Conversation Tools (Fencing)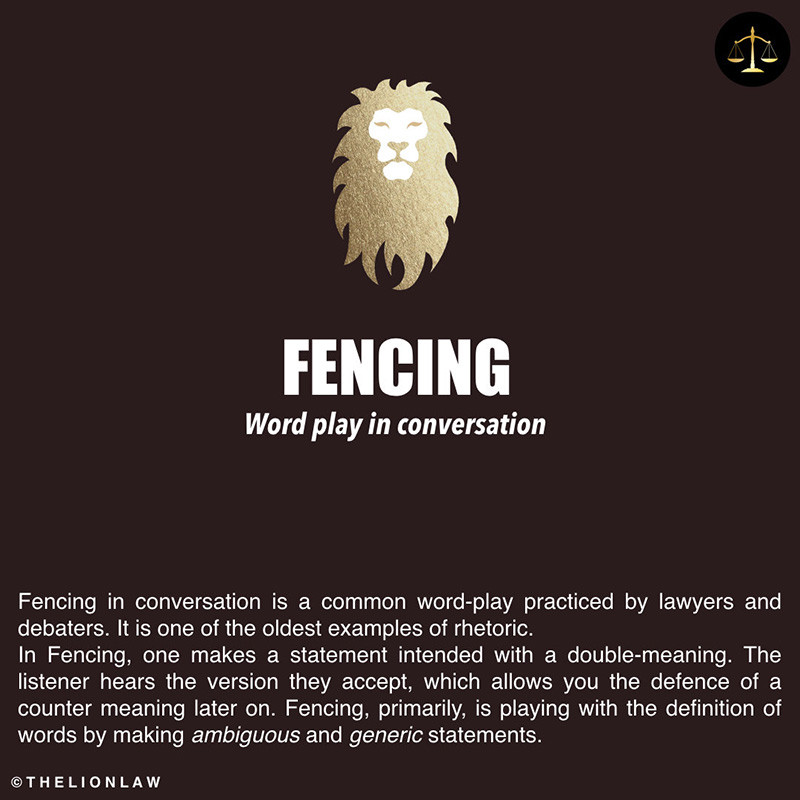 Undertaking a business venture means there shall be a lot of conversation involved. However, to make sure every conversation one is part of is useful and fruitful, as well as puts across one's ideas and opinions clearly, requires one to learning the art of fencing and The Lion Law offers tools used by CEOs, lawyers and debaters that brings them a positive result during discussions.
Psst, here's the cherry on top. The Lion Law launched the "Success" segment of Conquering2017 on August 19, covering detailed insights and guided knowledge to lead you to success. Curated from years of research and meaningful discussions with the Lions, it is only available on their Instagram feed.
That sounds real awesome, right? Trust us, it's effective too! It's inspiring and we've already started on our journey to complete the story with them!
Follow The Story Here | https://www.instagram.com/thelionlaw 
Here's Their FB Page | https://www.facebook.com/thelionlaw