Here Are 5 Monstrous & Insane Shakes You've Got to Try @ AMPM Cafe in Rajouri Garden
We all had a favorite flavor of milkshake as kids, right? While some of us are still addicted to those flavors, how about we relive those mammoth, thick shakes? AMPM Café in Rajouri Garden has revived them, but with a twist. Instead of just normal shakes, they've come up with a wide range of monster shakes called Lickables. And they do true justice to their name. These shakes are overwhelming for any shake lover!
With such delectable taste and thick consistency, they are very filling, and there's a reason why they're called Lickables. We bet you wouldn't leave even a single drop of these heavenly shakes. So here are some of the shakes we tried:
1. Magnum Upside Down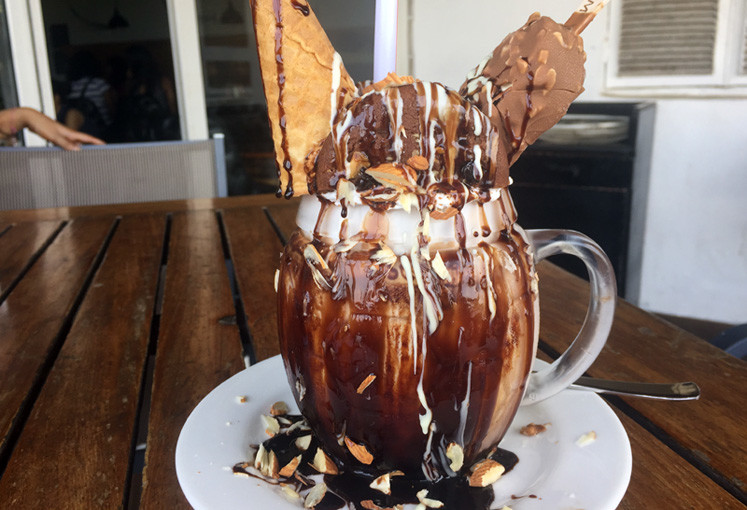 With our beloved Magnum ice-cream on top, this shake is everything a chocolate lover could wish for. Topped with cream and crushed almonds, it's also the smoothest shake ever! This shake is chocolate overload and is absolutely astounding!
2. The Blushing Red Velvet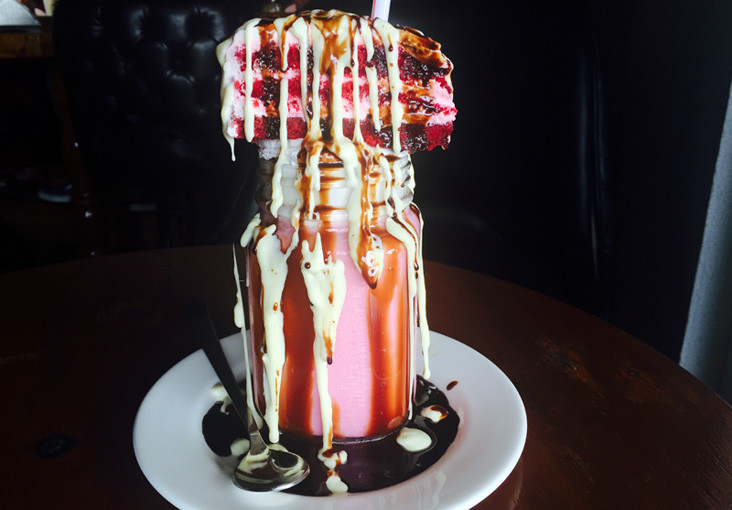 Move over from the red velvet cake to Red Velvet Shake! While it's actually topped with a whole wedge of cake, this shake is exquisite in particular. With melted white chocolate and cream, it's dreamily creamy in flavour. It's one hell of a monster shake! And who needs a dessert when you can get a shake and cake - all in one.
3. The Kit Kat Shake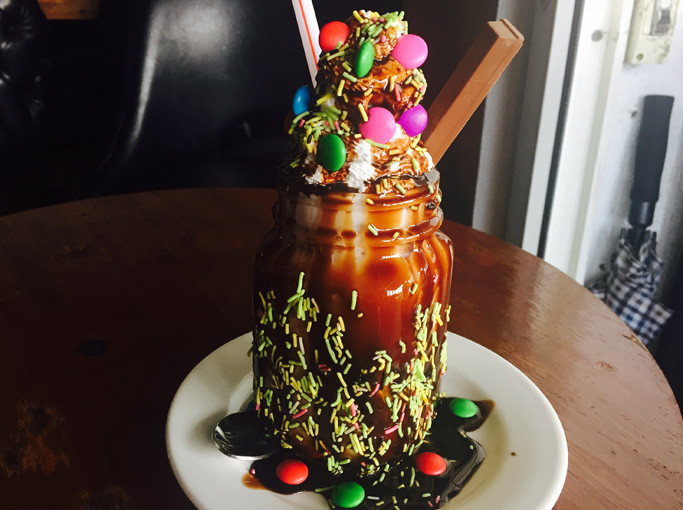 This shake indeed is the most colorful one we've ever seen! With gems and sprinkles on the outside and milk with crushed Kit Kat chocolate on the inside, one's love for chocolate is instantly rekindled. And while one might think that the crushed chocolate may not be smooth, but folks that's the USP of this shake. Go try!
4. Ferrero Rocher Donut Surprise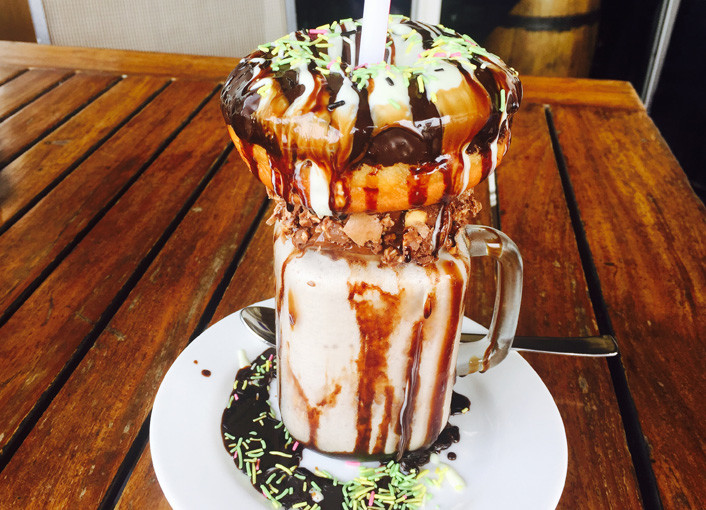 So the name here really just says it all! Whipped Ferrero Rocher chocolate balls with milk and ice cream, with a donut on top - only a sweet tooth understands the potential of this monster shake. In every sip, the taste of Ferrero Rocher lingers on, and the donut on top with chocolate filling is like cherry on the cake. It is indeed death by chocolate!
5. The Belgian Affair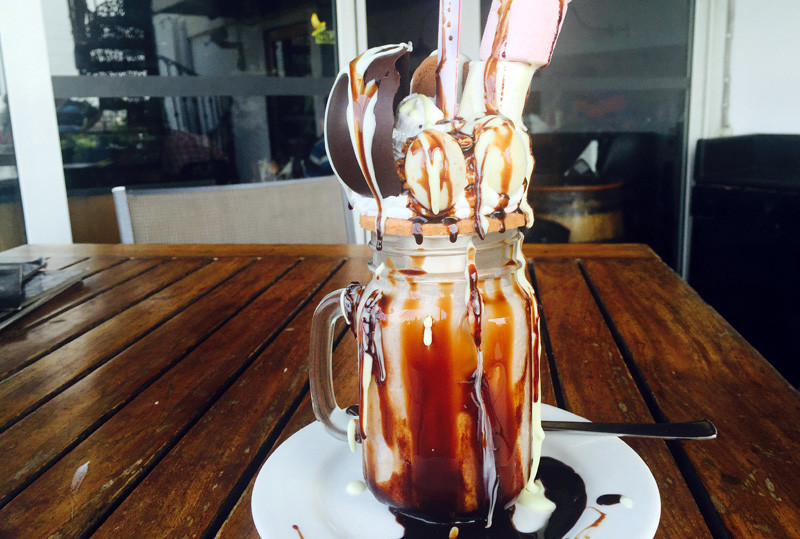 It's the perfect combination of white and cocoa chocolate. While the milkshake is essentially chocolate, it's embellished with chunks of white chocolate and everyone's favorite - marshmallows! The mason jar being covered with choco cookie and cream, it's the creamiest shake one could ever taste! And yup, you can definitely have an affair with this shake.
So, what are you waiting for? Head over to AMPM Café and indulge in the sins of the thickest yet smoothest shakes ever!
Where | AMPM Cafe & Bar - DLF Galleria & Ambience, Gurgaon
Timings | 11 AM - 12 Midnight
Call Them | +91 9717 780 492
Check Out Their FB Page | https://www.facebook.com/ampmcafeandbar/