Dissing the mainstream masala chai regime is the 40-year-old cafe nestled in the bustling and crammed lanes of Paharganj. They offer amazing Masala Coffee and trust us, it's one of the the most soothing coffees we've had!
They offer both masala milky coffee and masala black coffee. Being a coffee junkie, we ordered ourselves the black one and loved it. Here's why!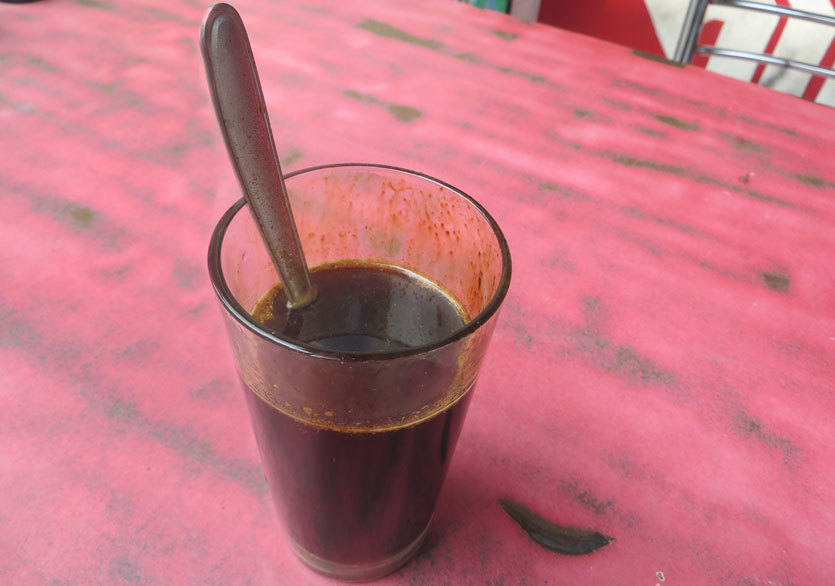 About The Drink | The aroma of the drink is undoubtedly its best part; the strong coffee fragrance mingled with the pungent masala whiff engulfs you in a jiffy! On sipping it, your taste buds encounter a slew of exotic flavors including cinnamon, cardamom, ginger and the like. Not only does it taste good, but it also seems to be instrumental in curing all those random colds & cough! 
We see you craving your fix already! So go cozy yourselves up with the goodness of coffee and the warmth of Indian spices. See you there, cups in hand! 
Price | Rs 30
Location | Madan Cafe, No 1601, Main Bazaar, Paharganj