The Marvellous India Runway Week 2016, Season 7 Completely Bedazzled us and How!
A totally rad and awesome fashion trade event, India Runway Week has earned a respectable name for itself over the years, and it's pretty commendable! With an endeavour to showcase and give further impetus to young and budding designers, this event remarkably and unerringly places them in the fashion industry.
Known for amazing, unique and original designs, India Runway Week always has a bewitching collection to fuel our fashion lust, and so we scampered over there, only to get smitten all over again!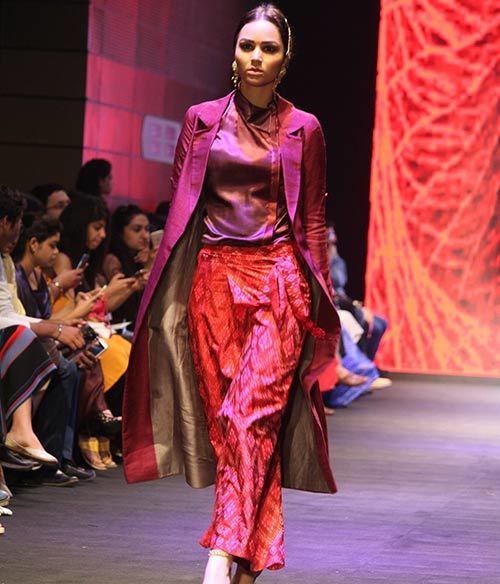 The mesmerising show began with Euphoria by Disha Doshi Gandhi, who merrily showcased her Ikat collection, followed by Vida De Frida by Designer Payal & Zinals' amazing collection based on the theme - age of Un-Gender. Next up was Rachat by Shruti and Rohan's collection, which revolved around the personal emotions of an Army girl (cool!). 
Following the slew of mind blowing designers, the star of the event was ushered in - Flute Enchanter by Manika Surekha's marvellous new collection. With an endeavour to incorporate the richness of a bygone era, her collection was roused by the magnificent presence of Lord Krishna. Perfectly tailor-made for all body types, her designs were a beautiful amalgamation of both the traditional and the contemporary. Her apparel boasted motifs like enchanting flowers, alluring peacocks and cows *still starry-eyed*.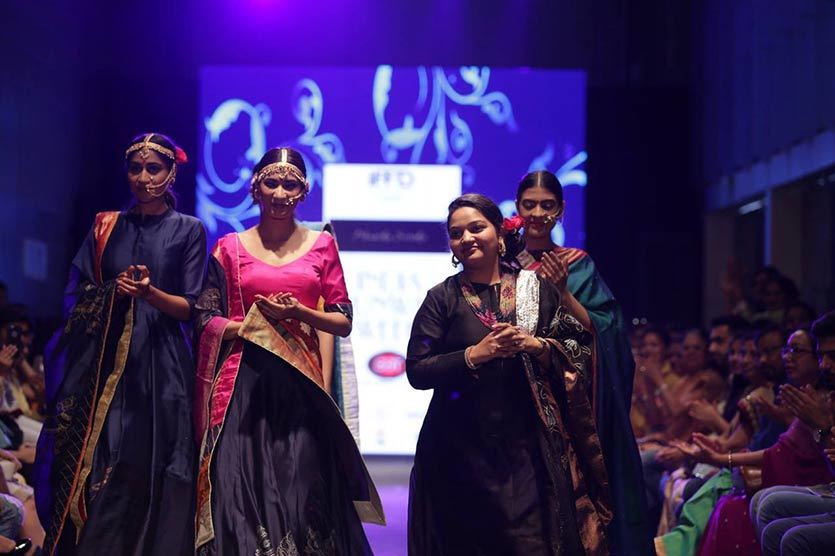 The other highlight of the event was Yoshita Yadav's show wherein the gorgeous actress Esha Gupta turned out to be the showstopper! Believe us, she owned the stage like she belongs there. Donning Yoshita's Lucknow-inspired collection, Esha looked absolutely captivating and lovely - we literally couldn't get our eyes off her!
Other designers who showcased their designs were Ravneet Toor, Yasmeen Mehra, Radhika Jindal, Stuti San and loads more!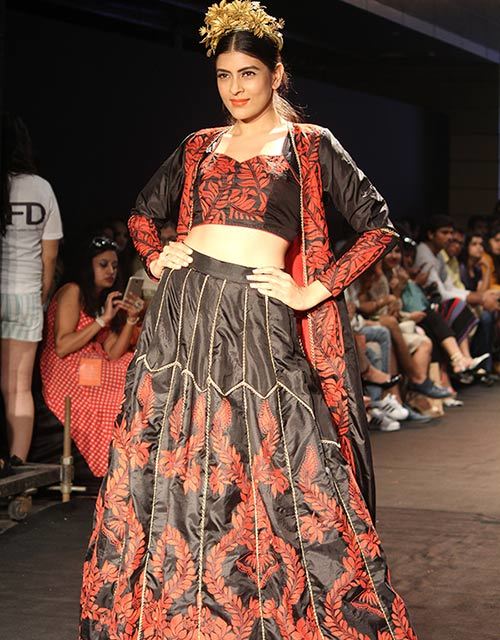 Enthralled and dazzled by these stunning designs, we must say that the event did leave an indelible mark on us, not to mention the Indian fashion industry, of course!
Until next time, India Runway Week!