The Lalit Pizza Truck & Food Truck Co. Are Coming To Pepsi Presents Horn OK Please
What screams luxurious, hygienic and yummy food like none other? The Lalit of course! The restraunts in this 5-star hotel need no introduction and have been a favourite amongst patrons for the longest time! From the yummiest Indian food to the most drool-worthy international fare, these guys have it all. And their delicious food isn't restricted to the pretty walls of their 5-star hotel, people. Yup, for those who didn't know this already, The Lalit also has a food truck which has some really amazing chefs ready to fill up your tummies, and we have some really ah-mazing news for you guys!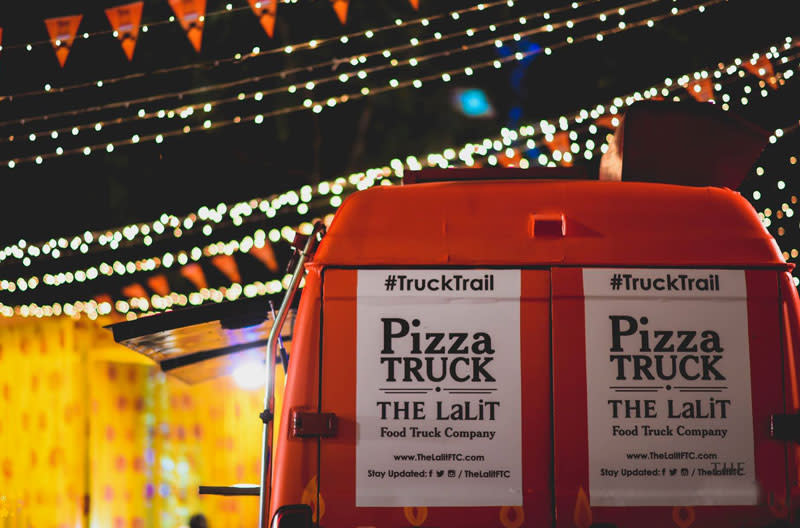 Heading to Delhi are a whole bunch of food trucks to make it to the 2nd edition of Delhi's Original Food Truck Festival, Horn OK Please and we're jumping up and down in glee! Bringing down two food trucks and setting up an exclusive VIP lounge for y'all are The Lalit Food Truck Company and The Lalit Pizza Truck! As the official hospitality partner of this LIT fest, needless to say, they'll be dishing out some super scrumptious grub.
Amid the well-curated food trucks from all over Delhi NCR, Pepsi presents Horn OK Please shall also be bringing The Lalit's 25-year-old legacy to the masses! Pick this red monster if you're fussy about hygiene or love your pizza to the core. Known for high quality standards, The Lalit has a massive Mexican, American and Italian menu for you to choose from with on-the-go dishes that you wouldn't mind munching on while in search of your next big meal *wink wink*.
How Did It Come Into The Picture?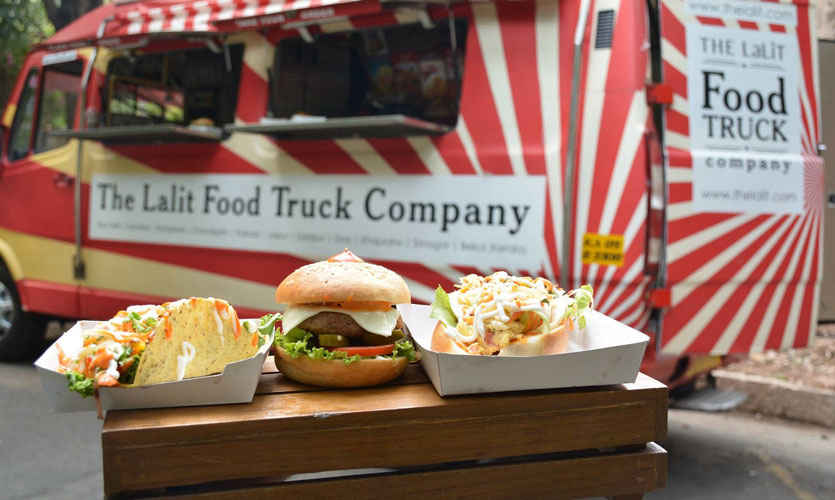 Having established The Lalit brand pan India with several specialty restaurants such as Baluchi, OKO, 24/7 and the nightclub Kitty Su; these folks wanted to do something different and cater to a wider audience who are constantly on the go! Thankfully, they then thought of launching The Lalit Food Truck, bringing affordable luxury not only to their guests, but to everyone! *Yass!*
Their USP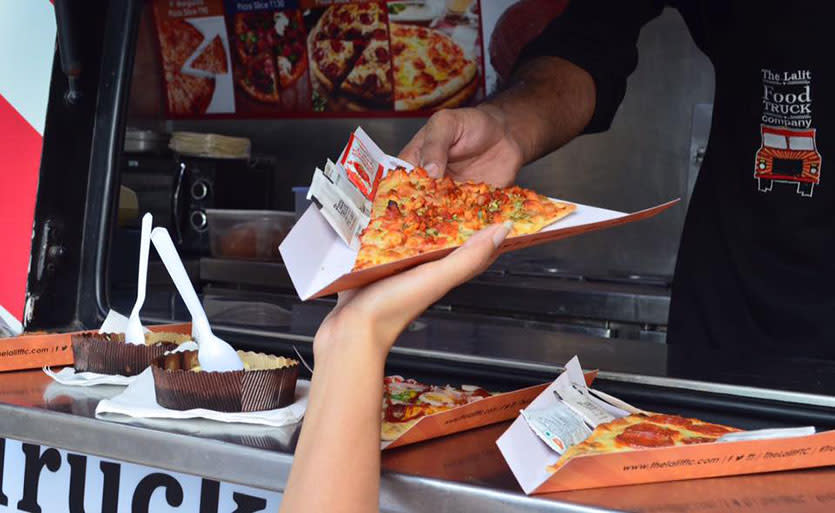 They always wanted their truck to be very unique, and considering the fact that India has a lack of good, authentic Mexican food, they launched their first-of-its kind Mexican Food Truck in 2014 in Delhi and became among the first 5-star hotel chains to do so! After getting an overwhelming response in Delhi, they've recently launched it in Mumbai, Bangalore and Jaipur as well. Their USP has been to redefine the concept of fast food on the go - the best quality at the right price! *Nice*
Devour This, This & That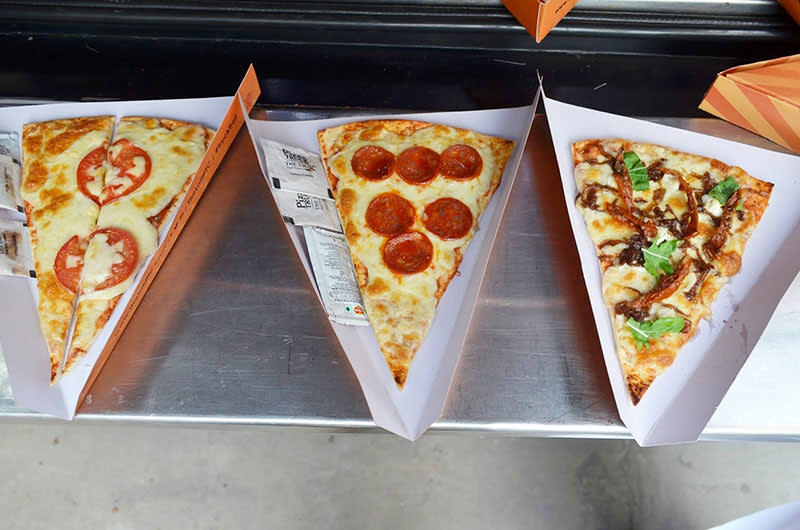 Their chefs continue to do fusion and come up with innovative dishes all the time! They serve Mexican Chicken Quesadilla with Pico De Gallo, Spiced Vegetable Tacos, Tortilla Wraps and Cajun Spiced Fries *yumm*. They do Mexican burgers and churros as well!
And did we mention the Pizza Truck? Yes, people they have a whole truck dedicated to pizzas where they serve some of the most amazingly cheesy pizzas! Delicious, cheesy pizza cut into slices and served on ready-to-take-away plates and we're officially in love! With tons to offer and serve, their food truck is not to be missed out on!
P.S. - While you're there, don't forget to check out the Mini Waffle fest at the Waffle Mart and the Quirk Bazaar for some shopping! There's also going to be an Exclusive Bira 91 bar and Russian hookahs from Hookah Craft! Mark your calendars, peeps!
When | Saturday & Sunday, 4th & 5th November
Timings | 12 Noon - 10 PM
Where | Jawaharlal Nehru Stadium
Go RSVP On FB Here | https://www.facebook.com/events/1955604748029371
Check Out Their FB Page | https://www.facebook.com/TheLalitFTC/