The Konnichiwa Japan Festival Is Happening This Weekend & You Can Win A Trip To Japan!
Pokemon, origami, animes - these are just some of the things that we're forever thankful for to our Japanese counterparts! And just like us, to celebrate this Hindi-Japani bhaichara, DLF Place mall in Saket is hosting a two-day Konnichiwa Festival and it's gonna be a grand affair! To give us a taste of real Japan, these guys going all out and this festival CANNOT be missed as it has everything Japan is known for and then some, and here's all you'll find there!
The Brotherhood Of Two Nations!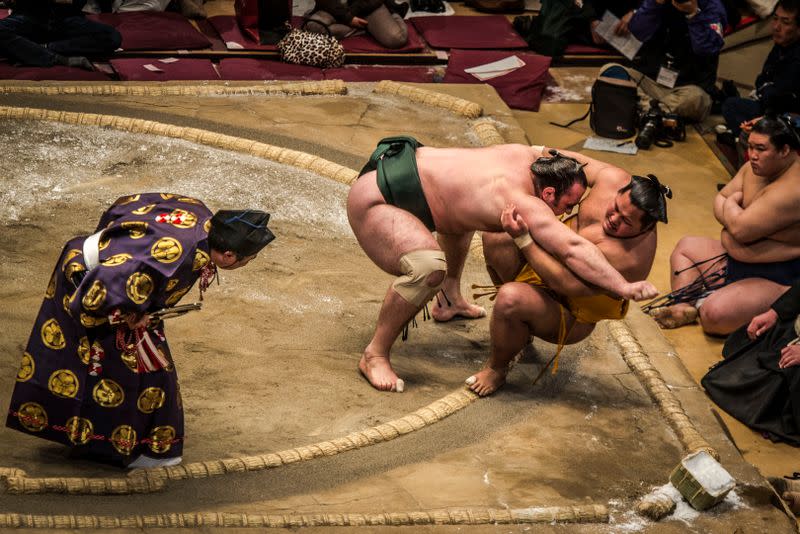 Picture Credits: Credit
Now we have always loved the Japanese - they have been one of our most supportive allies and have also given us some of our most loved cartoon characters and video games *big grins*, so yes, it won't be wrong to say that these guys hold a dear space in our hearts and we can't wait to attend this extravaganza!
Coming back to this festival, DLF Place, Saket has come together with Discover Japan Club, India and World Heritage Academy to celebrate the cultural collaboration between these two nations and it has a lot of exciting and fun stuff in store for y'all!
What All's Gonna Be There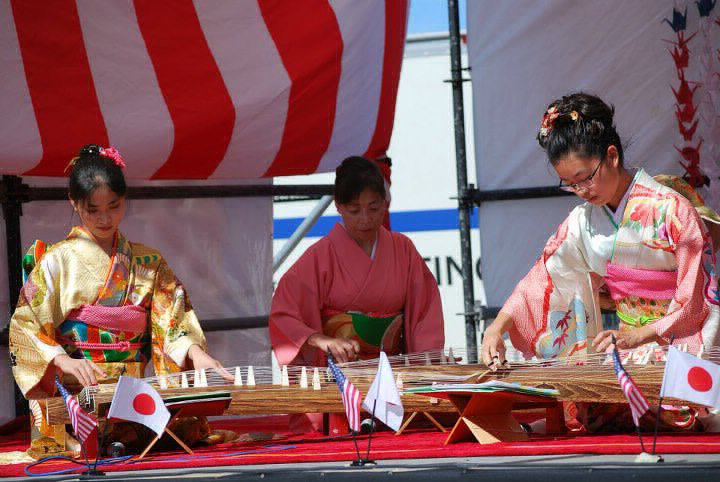 Picture Credits: Constantcontac
The first thing that pops up in our minds when we say Japanese culture is sumo wrestling and these guys aren't gonna disappoint you as they are flying in, for the first time, 2 retired Sumo Wrestlers, who are going to give you a taste of what a real fight looks like! Next up is going to be a special traditional dance performance from Okinawa and a Taiko performance, which is an ancient Japanese form of percussion using large drums *NAICE*.
Along with these fascinating dances and musical performances, there's gonna be a special sports meeting - Undokai, an Anime Cosplay *wide eyes*, a FIFA 18 Gaming Competition *yassss*, a Japanese Tea Ceremony, origami sessions, Shigin, a Bonsai and Ikebana garden, some more Japanese contemporary and traditional dances to showcase the culture of Japan and so many other things that'll you'll feel yourself being transported to Japan!
If all this wasn't enough to excite you guys then listen up - these guys are also hosting, for the first time in India - an Anime Pop DJ *WOAH*! Annndd there's more *we weren't excited for nothing* - this two day event will end with the finale of FIFA 18 PlayStation gaming tournament and the winner of this tournament *drumroll* will win a 5 nights trip to Japan along with other Japanese cultural performance but this time in Japan, now how cool is that?!
So get your gaming consoles ready guys 'cause your years of gaming can win you a trip to Japan and for the non-gamers out there - this festival is gonna be a cultural treat for y'all, so come on by!​​
When | Saturday & Sunday, 18th & 19th November
Where | DLF Place, Saket
Timings | 12 Noon - 10 PM
Entry | Free
Check Out Their FB Page | https://www.facebook.com/DLFPLACESAKET
FB Event Deets | https://www.facebook.com/events/2064978937122306/