The Janpath Grill House Offers A Truly Hearty, Filling Meal - Here's Our Take!
The concept of dining out has changed by many folds in the past decade, moving from street food to fine dining, from a la carte to lavish buffet spreads. With new and quirky eateries popping up left, right and centre in the city, the relatively new Janpath Grill House, dishing up delish grub, manages to build a reputation for itself!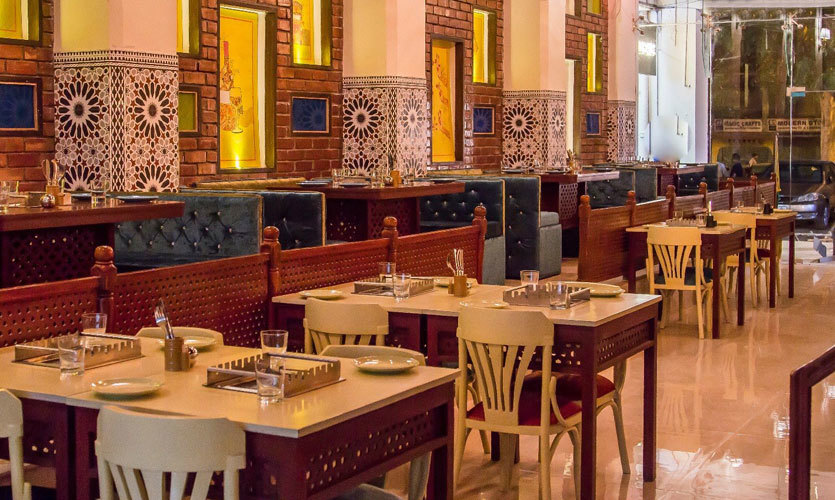 With Janpath being the newest hub for restaurants and quirky cafes, Janpath Grill House has one of the most upbeat ambiences with everything about Delhi painted on the walls, from Jantar Mantar to Rajpath, from banta wallahs to samose walas, from shopping at Janpath to visits by foreign tourists. 
Janpath Grill House is fast gaining recognition for its economical buffets, wherein the prices vary from a weekday lunch to weekend dinner rates. We recently went over and had a hearty meal at their outlet and here's our take!
Starters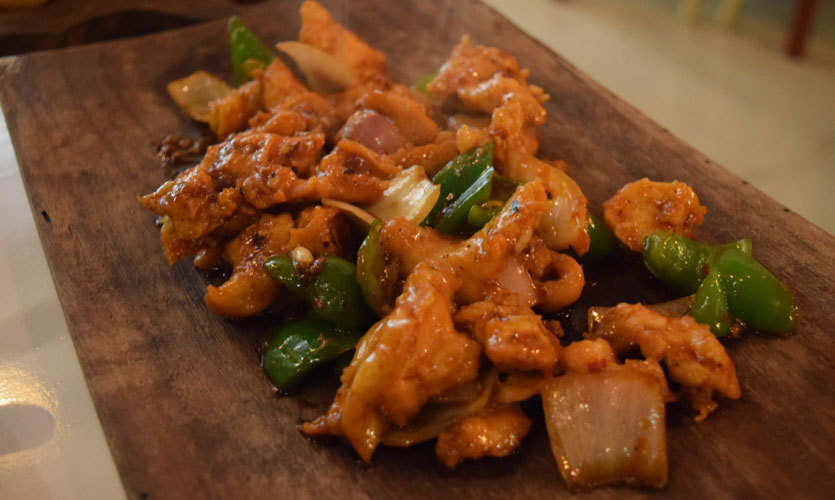 The starters come in the most surprising manner - with the food being presented on skewers placed on top of burning coals (nice!). This kind of presentation serves two purposes: that the food is kept warm, and also that it is appealing to the consumers. What better place to start your buffet cravings than Janpath Grill House then?! We were served some finely grilled Amritsari Fish Tikka, Lehsuni Murgh, Gilafi Seekh, Pudina Chicken as well as Chilly Chicken and Chilly Fish. 
The outstanding dish of the meal was their Chilly Fish, a Chinese preparation of the humble fish and the Lehsuni Murgh which made us wipe our plates clean. If you plan to head here, thank us for making these two items your priority!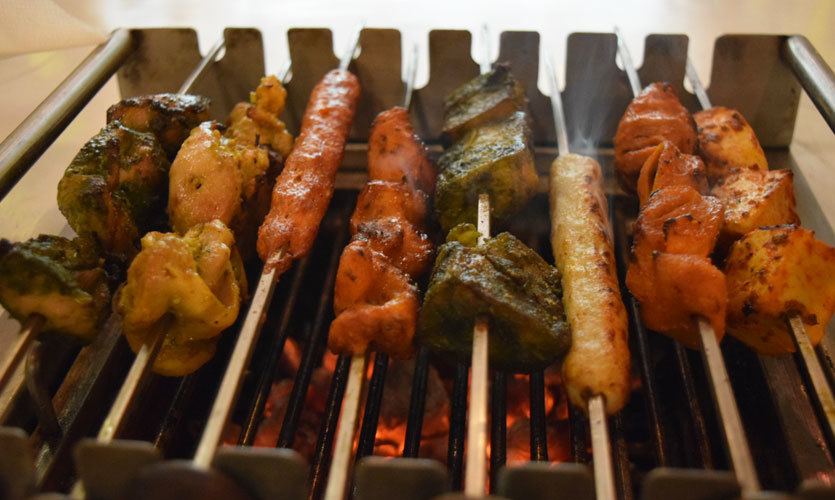 The vegetarian starters consisted of Tandoori Soya Chaap, Ajwain Paneer Tikka, Aloo Hariyali and Makhmali Seekh Kebab. To be very honest, this place gives you enough lip smacking starters to keep you full and satisfied through the entire day!
Main Course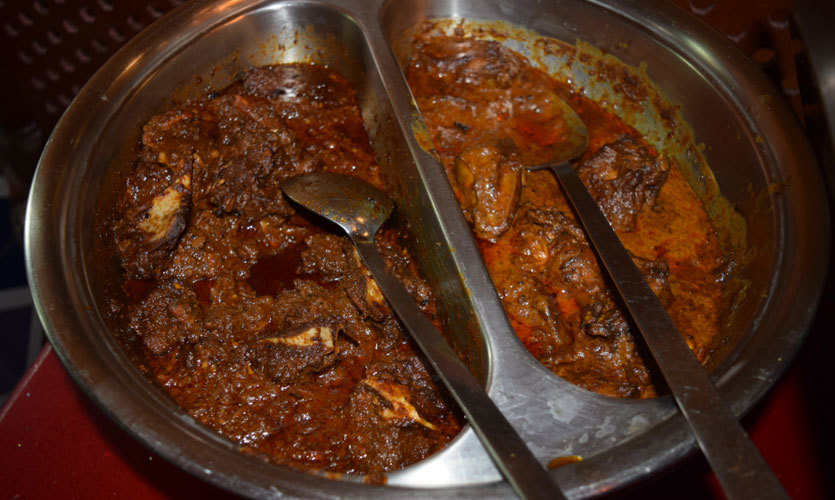 If you do make it to the mains after all that gobbling, be prepared to witness another huge spread with the likes of Dal Makhani, Achari Gobhi, Paneer Butter Masala, Shahi Malai Kofta, Mutton Korma, Dahi Kali Mirch Chicken, Mustani Macchi Curry and their Chicken Biryani. We especially felt that their Mutton Korma was totally on-point with its succulent, meaty chunks. The restaurant also has live stations for Pao Bhaji and Chola Kulchas, which can also be ordered and is covered under the buffet price. One can also team up the main course with their huge mocktail menu!
Desserts
For desserts at Janpath Grill House, you can gorge away at their tiny, bite sized Chocolate Brownies, assorted pastries and the ever famous and delish Gulab Jamun. 
For all those who love buffets and stuffing their faces silly, then this is the right place for you guys! An economical lunch or dinner, good varieties in both veg and non veg starters, a huge spread for mains, topped with desserts is what makes Janpath Grill House click with the masses. Head on over with the fam! 
Price Per Head | Veg Buffet - Rs 649 Onwards; Non Veg Buffet - Rs 781 Onwards
Location | Janpath, Connaught Place