The Hunt For The Best Waffles In Town Ends Here! 4 Types Of Waffles You've Got To Try @ Wafflesome
Being waffle lovers, we're on the constant hunt to find the best ones in town and we're glad to say that Wafflesome in GK I ticked all the right boxes! 
Locating the place is easy peasy! It's situated on the back side of Vero Moda and is easily accessible. The only issue is that there's no seating arrangement as such - just a single table placed right outside it, but if you're a true blue waffle fan, that shouldn't stop you - they're THAT good! 
1. Nutella Waffle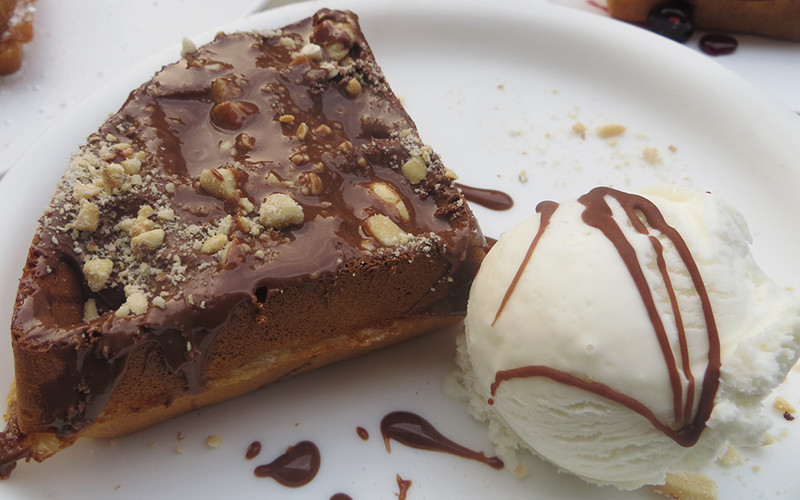 First up was the Nutella Waffle. This was served with heaps of nutella (melted), a scoop of refreshing vanilla ice cream, all topped with crushed nuts. The whole concoction of nuts, nutella and vanilla bowled us over. We just couldn't get enough of this and could easily order seconds - it's that (surprisingly) light and crispy too!
Price | Rs 120
2. Blueberry Waffle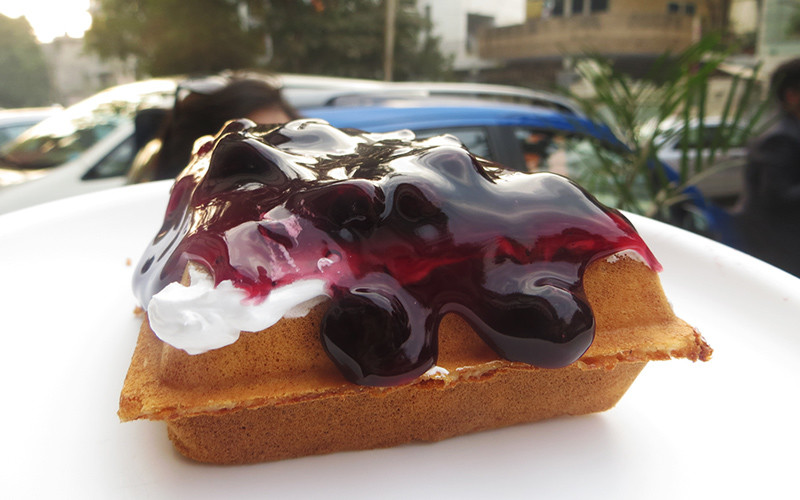 To feed the fruity waffle cravings, we next ordered the Blueberry Waffle. The soft and mushy waffle was topped with mounds of refreshing whipped cream and a tangy, sweet blueberry sauce. The sauce had chunks of blueberries in it which made all the difference!
Price | Rs 120
3. Chocolate Waffle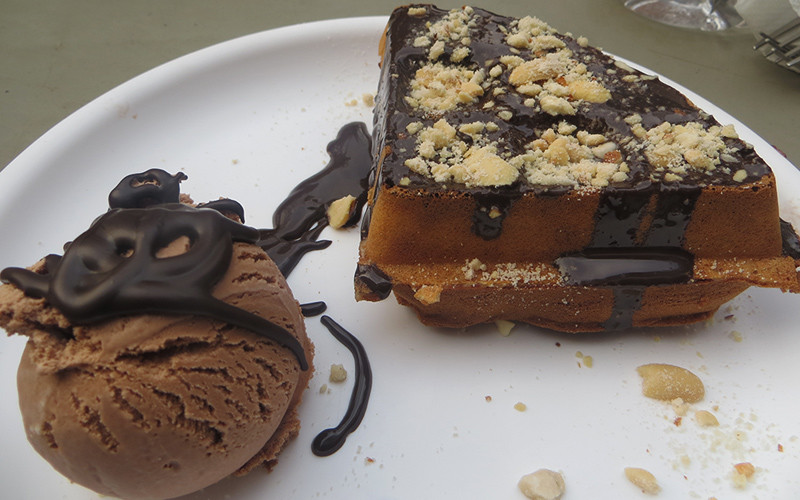 For the chocoholics, Wafflesome has got 3 range of chocolate sauces to choose from; white chocolate, milk chocolate & dark chocolate. We went in for the dark chocolate! The dark chocolate sauce worked really well with the scoop of chocolate ice cream on the side. Pure indulgence is what describes this waffle experience best.
Price | Rs 120
4. Strawberry Waffle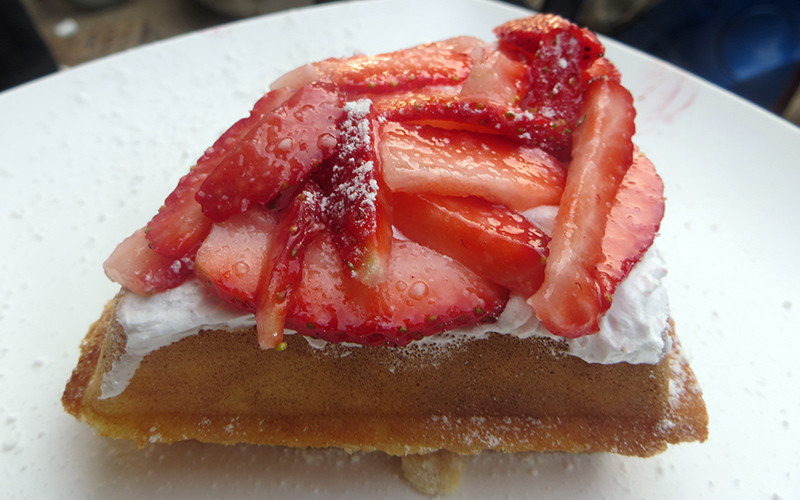 Last but not the least was the Strawberry Waffle. What came in front of us was a heap of whipped cream, slices of fresh strawberries sprinkled with castor sugar. The waffle was uber pillowy, crisp and melted in our mouth with every bite. This one is indeed perfect for a hearty breakfast. 
Price | Rs 120
Pro Tip : Come here to first dig into the amazing Tandoori Momos at Hunger Strike (located right next to it) and then devour these babies! 
Ratings | 4/5 
Location | M 69, GK I