The Hottest New Hub Of Plush Eateries, Here's 5 Best Places To Eat At In Aerocity
Aerocity is one of our top picks when we're feeling fancy and it keeps giving us more, with new restaurants, cuisines and concepts popping up left, right and centre. Here are some of our favourites from the variety of experiences the place has to offer - scroll on, bookmark and head on over with the squad!
1. Akira Back - JW Marriott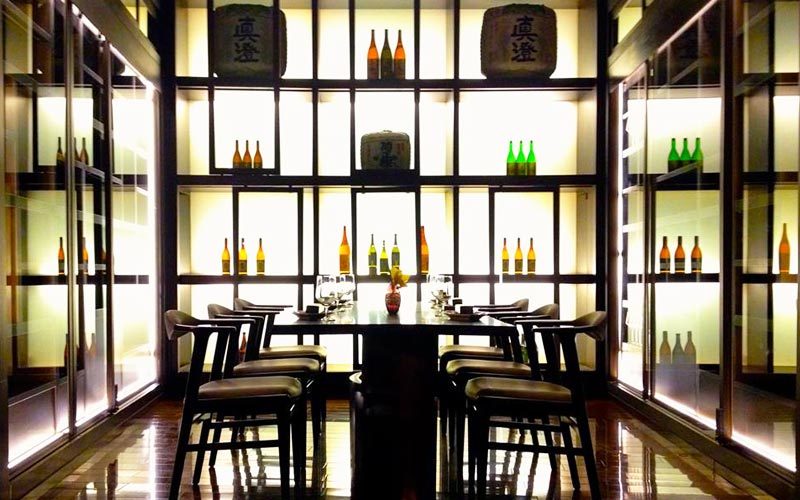 Akira Back is the first venture in India by Celebrity Chef Akira Back and offers a contemporary culinary experience, exquisite in all aspects. The restaurant is grand and spacious, with warm tones and an entire wall displaying a beautiful variety of sake! Each dish is unique in taste, flavour and texture, and is prepared using fresh, authentic ingredients and perfected recipes. 
If you're new to Japanese cuisine, try the Black Cod, sushi and don't miss the Tuna Pizza at any cost. For a fancy brunch, or an interesting date night, visit this Japanese restaurant with Korean accents that's tailor-made for that authentic gastronomic treat you've been wanting!
Meal For Two | Rs 4,600
Where | J W Marriott Hotel, Asset Area 4
Check Out Their FB Page | https://www.facebook.com/AkiraBack.NewDelhi/
2. Pluck At Pullman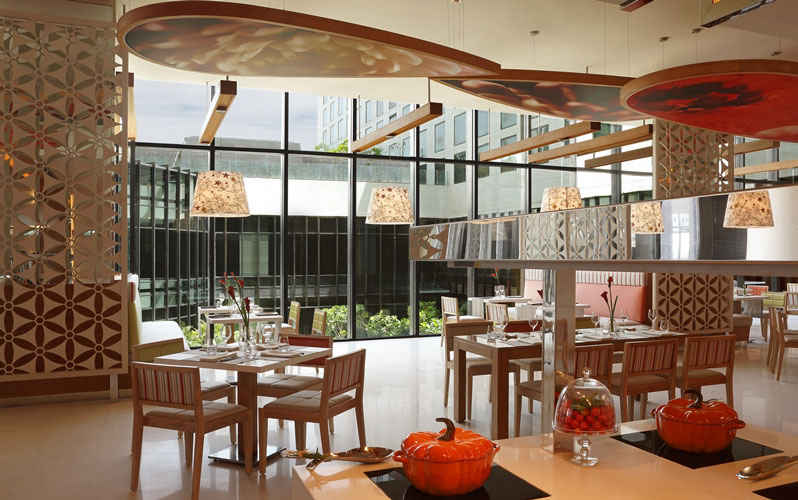 With a bright, casual ambience, Cafe Pluck is a European eatery par excellence! The cafe has an organic garden where all the ingredients for their dishes are grown fresh and we couldn't be more impressed with the arrangement! The creators believe in experimenting and the dishes, dressings and minor details constantly evolve and change to bring new items to the table. The Duck Confit, Grilled Chicken and Mushroom Soup have quickly become favourites owing to their subtle flavours and taste, making the entire experience an absolute delight!
Meal For Two | Rs 3,000
Where | Asset 2, Aerocity Hospitality District, IGI Airport
Check Out Their FB Page | https://www.facebook.com/PluckAtPullman/
3. K3 - JW Marriott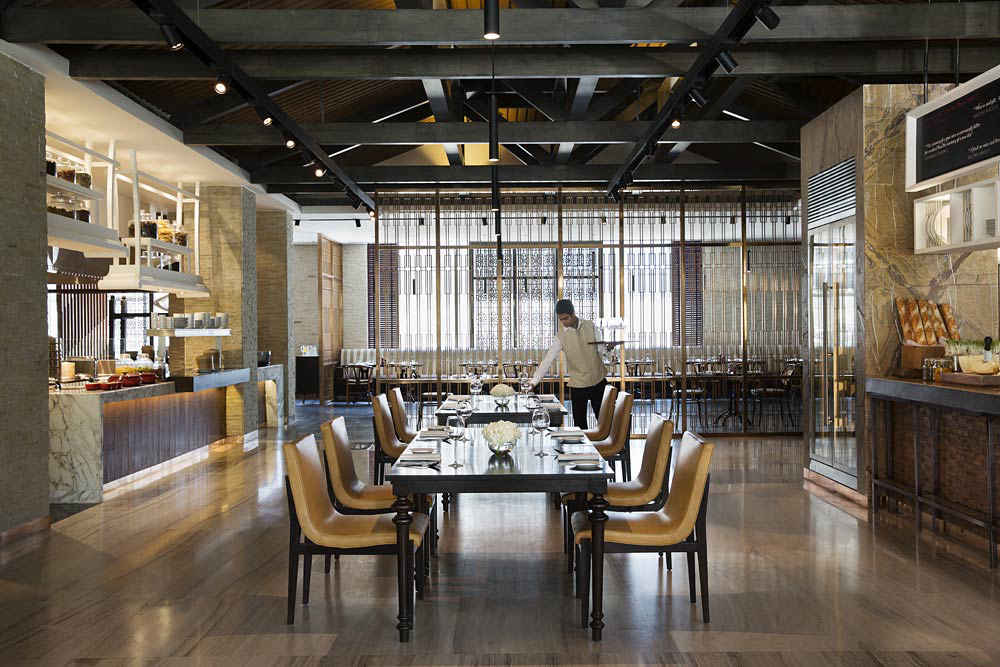 K3 at JW Marriott stands for 3 Kitchens, with three distinct cuisines - North Indian, Cantonese and Tuscan, the latter two being pretty rare ones to find in Delhi. The Sunday Brunch at K3 is much renowned and loved, for all the right reasons. The three kitchens are set up as live cuisine counters and watching the entire cooking process is as much of a pleasure as the food itself. The breakfast buffet allows you to sample a wide range of dishes and you should defo try the dumplings, duck roast and sushi here!
Meal For Two | Rs 3,500
Where | Asset Area 4, Hospitality District
Check Out Their FB Page | https://www.facebook.com/K3-Offìcial-Page-JW-Marriott-New-Delhi-Aerocity-960687987314267/
4. Anna Maya - Andaz Delhi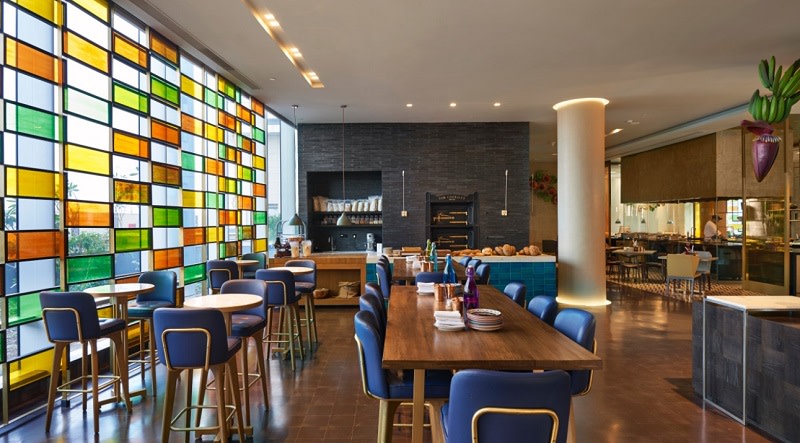 In a nutshell, Anna Maya is everything Indian; bringing together flavours, ingredients and recipes from all over the country to a single palate. Chef Alex believes in simplicity with fusion, as he combines various aspects of international dishes in Indian recipes. As the recipes come from all over India, so do the ingredients, from farm-fresh and authentic sources. We especially loved the Murgh Makhani and Paneer Tikka, and you will too! 
Meal For Two | Rs 2,500
Where | Asset No.1
Check Out Their FB Page | https://www.facebook.com/AndazDelhi/
5. Kheer - Roseate House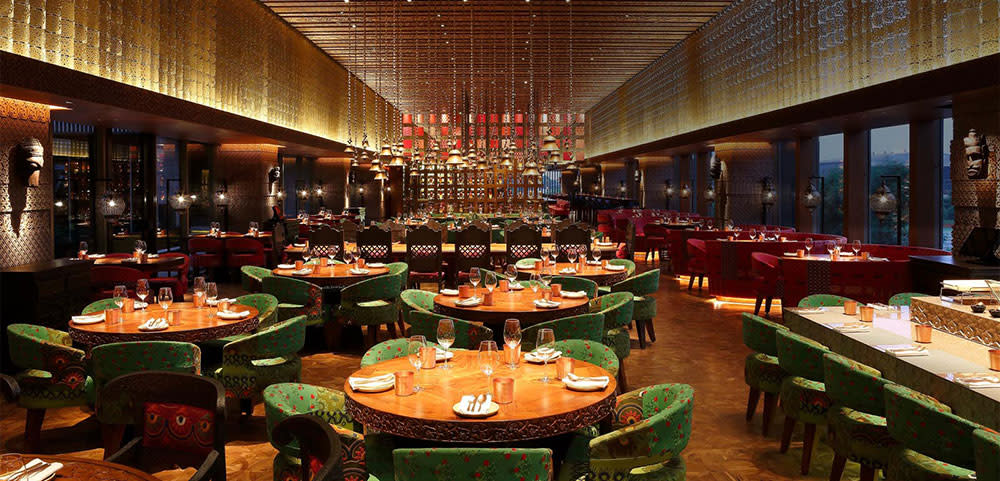 We are effectively awed by the friendly and gracious staff at Kheer, who are continuously around to help out with dishes and arrangements. The fare served here goes all the way with their rich flavours and the meal is wholesome, heavy and extremely satisfying to our spice-craving souls.
Try some of the more royal dishes here, such as Kashmiri Pulao which is filled with a hoard of spices, dry fruit and authentic vegetables. To finish it off, indulge in the Kheer tasting platter which has a variety of desserts in unique flavours such as Zucchini Pudding and Betel Flavoured Rasgulla. Nice!!
Meal For Two | Rs 4,500 
Where | Roseate House, Asset 10, Hospitality District
Check Out Their FB Page | https://www.facebook.com/roseatehouse/ 
If you're looking for something worthy and memorable to splurge on for a special occasion, Aerocity's gems are just the place to go to!