Delhi
The Hidden Hour Has A Haunted Hostel & Spacewar Games For Your Adrenaline Junkie Soul!
If adrenaline running through your veins and brain working at a breakneck speed is your ideal state of mind, we've got the perfect weekend activity for you, Sherlock! Gurgaon's most thrilling gaming destination, The Hidden Hour, is now in Delhi and we couldn't be more pumped about it. While you have a choice of two games at their Gurgaon outlet - Magic Show Treasure Hunt and Hijacked Metro Bomb Diffusion, the one that has popped up in Hauz Khas has launched three totally RAD new games -  read on!
What Happened When We Walked In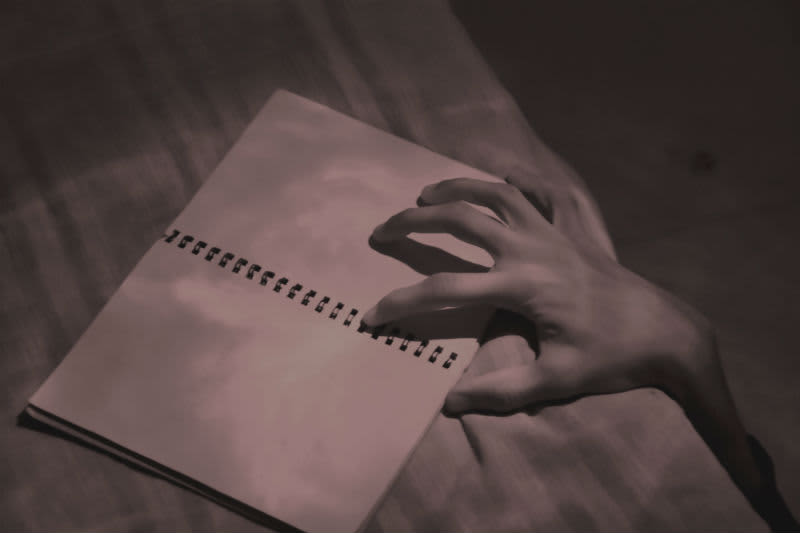 We tried The Haunted Hostel Game that dared us to enter a hostel room with a creepy backstory. The story goes that a hostel student committed suicide in the hostel room, which now has paranormal activities going on inside it. The good news? You get to be locked in that very hostel room. Sounds fun, eh?
And it actually is fun! You get an hour to solve the mystery of the haunted hostel and make your escape through the numerous passages and rooms in the hostel. You get a few hints and clues to help you along the way but believe us, you'll have to really rack your brains to get out of this one! 
The way they've designed the entire game is nothing less than brilliant because we almost believed the situation to be real AF and yes, we were terrified! You might think that an hour is a long time to be trapped inside, but several new situations keep popping up in the large gaming arena and with a deep sense of urgency to get out, it passes by before you know it! They have sound effects playing during the entire time, making it even more scary and the setting was pretty realistic. 
Overall, completely captivating and electrifying. As the game ended, and yes, we managed to solve the mystery, we got medals and trophies for all our efforts. Much appreciated! The difficulty of this particular game is 3.5 out of 5 but you'll really need to put your thinking caps on to solve it!
Other Options? Yes!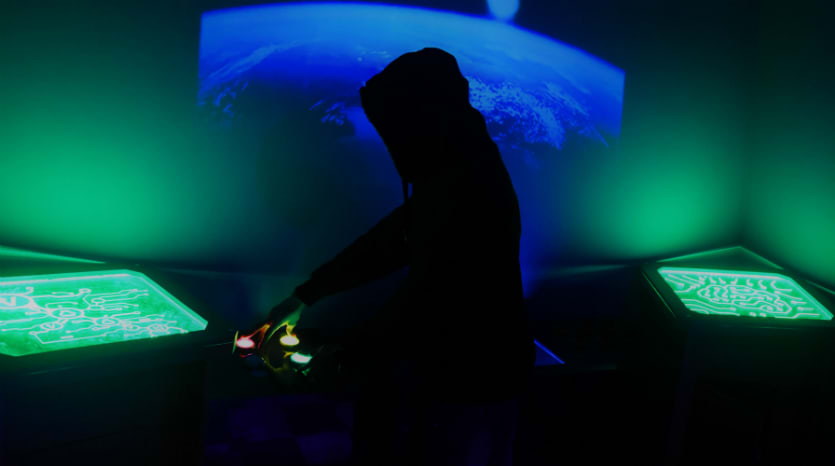 The other two games seem to be just as interesting. The Spacewars game is described as India's most technologically advanced game as there are no manual locks or keys in the entire game. We suggest this for all die-hard fans of Star Wars. The third game, Lost In An Island is the most difficult out of all of them as you go through a forest on a wild adventure. Yes, you can fulfill all your dreams of being the next Katniss Everdeen (remember The Hunger Games?!). 
What Makes Them Stand Apart?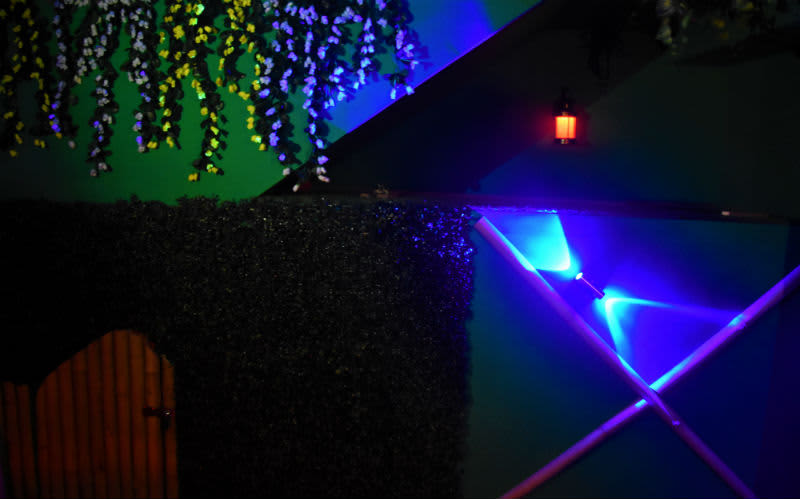 We love how unique this game was, compared to other adventure games we've tried before. It was much more technologically advanced, making it seem damn real, responsive and much more fast-paced. Also, while other places have just a couple of options for games, here we get multiple ones so we're definitely coming back! You're not allowed to take your phone with you inside and while we seldom part with our phones, we're glad we did, because for an entire hour, we were away from our phones and actually not thinking about texts or calls or work. 
The founders of The Hidden Hour are IIM alumni, coming from a tech and corporate background. That explains the advanced technology used in these games and they've paid special attention to detail, keeping in mind psychological and human behaviour characteristics. They've also tried to encourage brainstorming and team building and honestly, we'd love this as an office bonding activity too!
Of course, it's the perfect place for an offbeat experience with your friends but they also organise and customize the games for large groups such as corporate events, birthday parties and fam jams. They'll customize a package for you according to the group size. Plus, this place is super affordable as the entry ranges from Rs 600 - 1,000 per person and we think it's a pretty good deal for an hour of frantic adventure!
So, find your gang, book your adventure and head out on the mission!
Locations | E-29, Basement (Below Cafe Coffee Day), Block E, Hauz Khas Main Market.
Check Out Their FB Page | https://www.facebook.com/TheHiddenHour/
Check Out Their Web Page | http://www.thehiddenhour.com