The Flying Saucer Cafe is back with an upgrade (version 2.0) and with this, they've really outdone themselves and fixed all the bugs (not that they had any, so to say). We decided to get a taste of this brand new swanky joint, and ever since it has been installed in our hearts and tummies. The main highlight of the update is the newly revamped menu that the cafe offers. It's been curated by Akriti Jain who's done a fusion of Indian and Western flavours, thereby resulting in dishes that are an absolute delight.
Here's all about our culinary journey -
Watermelon & Mint Lemonade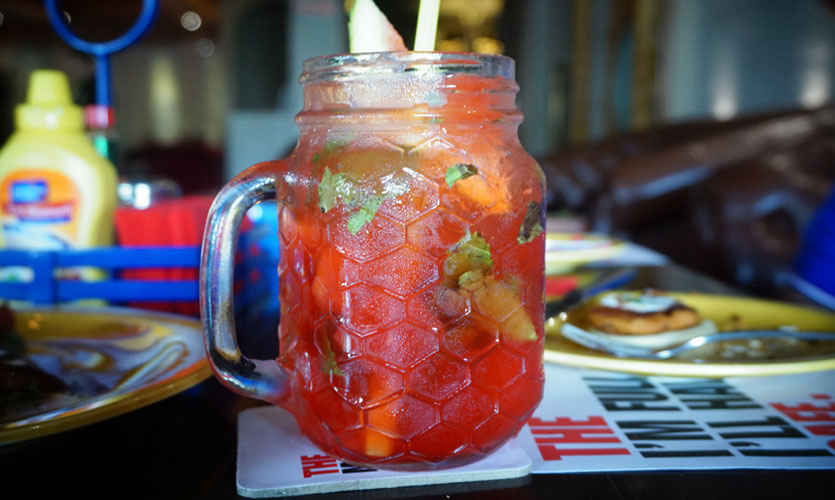 What took our breaths away was their Watermelon & Mint Lemonade. Never before have we had a lemonade that tasted so brilliant and was all sorts of rejuvenating. Made with muddled mint with watermelon on top, this is easily our favourite mocktail in this summer!
Galouti Kebabs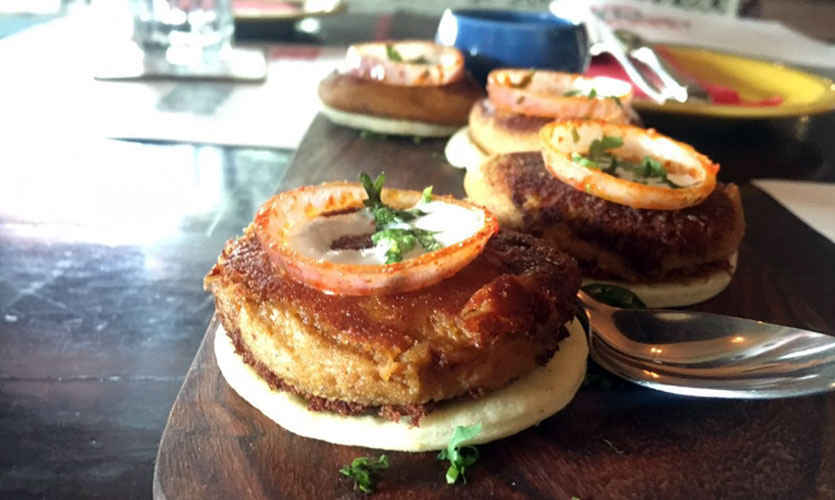 For us, everything took a backseat when our food came. We had the Galouti Kebabs (which they call 'Abrakedabra') served with the classic green chutney for starters and they melted in our mouths. The Indo-Western influence could be seen with the kebabs served on mini pitas.
Shrimp Popcorn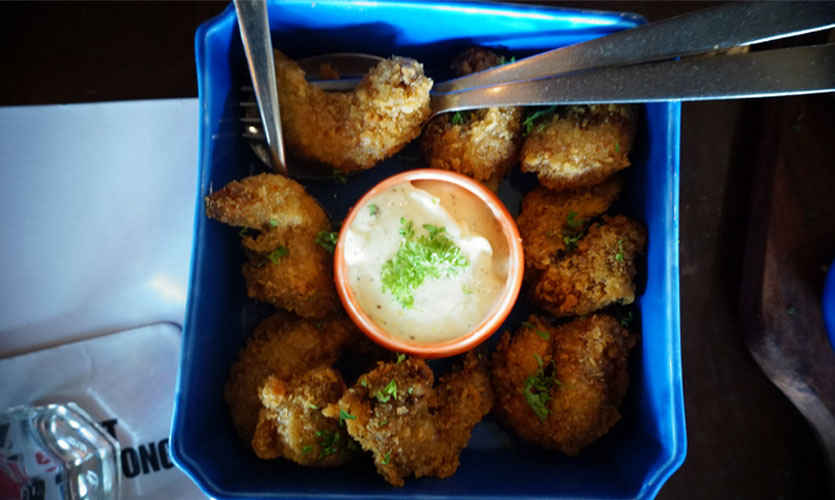 The same can be said for the Shrimp Popcorns, which tasted crunchy yet retaining their original flavour and are an absolute treat for seafood lovers. The shrimps feel so fresh and crisp and are served with their in-house Kasundi Aioli, thus making it a perfect combination.
Chicken Steak Cooked in Red Wine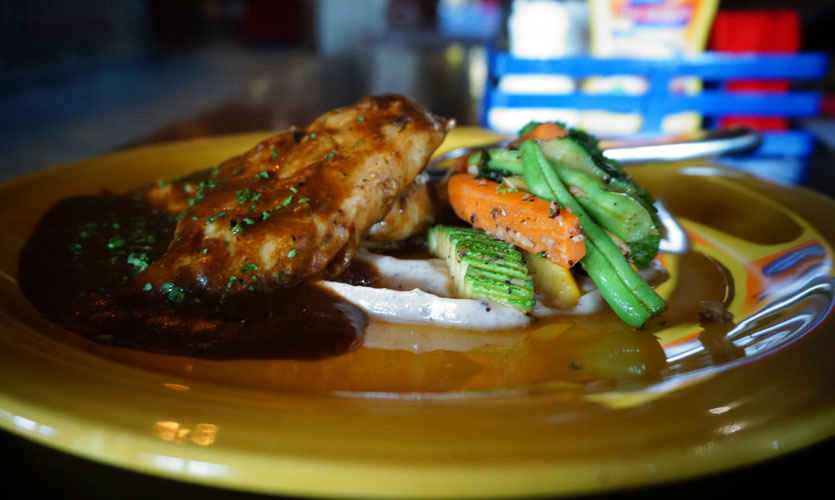 For the main course, a must try is their Chicken Steak cooked in Red Wine which is served on a base of creamy cauliflower puree and veggies. Apart from the steak being extremely well cooked, what really surprised us was that the veggies tasted just as kickass as the steak. The gravy too is really thick with just the right amount of flavour.
Pepperoni Pizza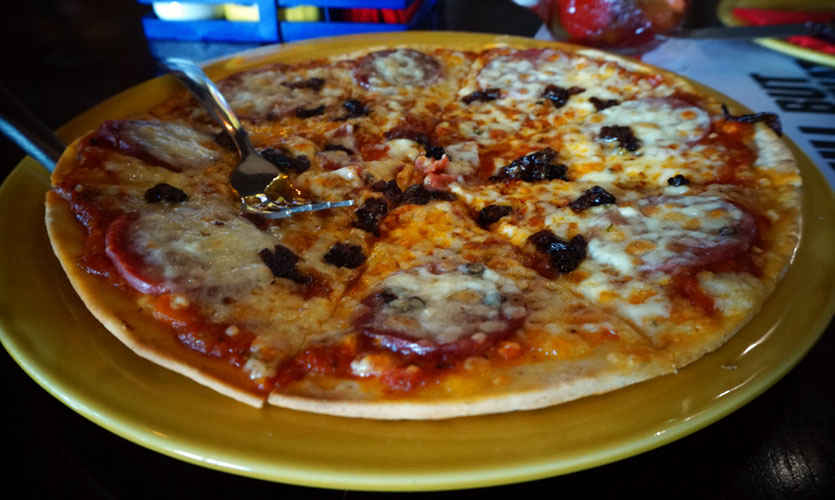 Next we had the (in)famous Pepperoni Pizza with caramelized onion in it. To be honest, the Pizza would've been better without the caramelized onion but then, we've got to admit that it certainly lends a distinctiveness to the classic pepperoni pizza.
All in all, Version 2.0 of the Flying Saucer Cafe has really upped the game for other cafes in Epicuria, Nehru Place.
Meal for Two | Rs 2,000
Location | Epicuria Food Mall, Nehru Place Metro Station, Nehru Place