The Dreamy & Romantic Sevilla @ The Claridges Invites You For The Most Perfect VDay Date!
With the most lovey-dovey day ever approaching and all the couples looking for a fancy place to go spend their Valentine's at, we've got you a perfect dinner spot that you're totally gonna love! Sevilla, The Claridges is organizing a perfect melange of love and delicious food simply for the couples who love to celebrate in style. 
Sevilla has been nominated as one of the top-most 'Romantic Restaurants' in Delhi and it'll serve as the perfect backdrop for a beautiful and cozy Valentine's din-din scene! Their beautifully-made canopies decorated with flowers and candles accompanied with their delicious Spanish and Italian cuisine, are here to make your day even more special.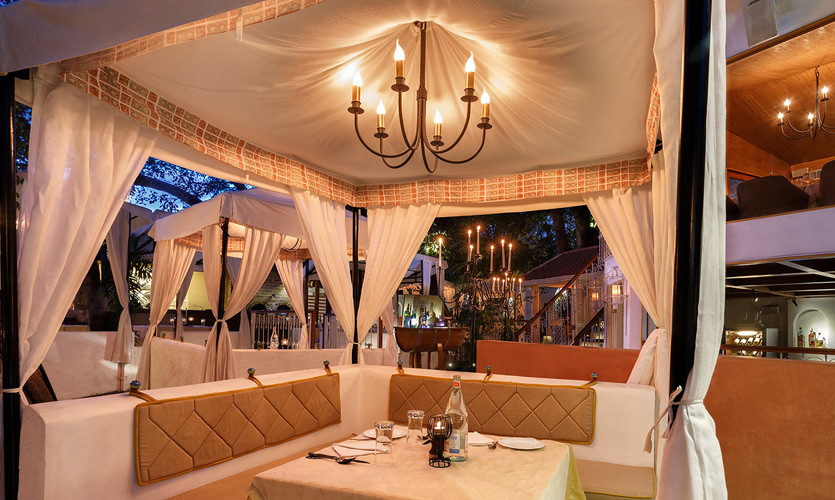 It's said that the way to a man's heart is via his stomach, and personally we feel that the same goes for women too *wink wink*! Yes diamonds are a woman's best friend, but hey food's right behind it! So head on over to Sevilla and enjoy their special experience where you can go in for private dining with unlimited premium beverages and GH Mumm Champagne, with a Valentine's Day Special Degustation Menu customized by their chefs especially for you WITH a personalized butler service. Woah, talk about luxury!
Head on over couples! 
The Packages | Rs 24,995 (Plus Taxes) & Go Up Till Rs 99,995 (Plus Taxes) 
Where | 12, A.P.J. Abdul Kalam Road
Timing | 7 PM - 11:45 PM
Call For Reservations | +91 11 3955 5000