The Brewhouse, Gurgaon is Offering Some Really Cray-Cray Beer Infused Food to Woo Every Beer Lover
Ahoy Delhi! Beer infused food is a reality. Kudos to the magnificent and exuberant Brewhouse, Gurgaon for taking our beer madness to a whole new level. The addition of newly invented delicacies with just a hint of boozy flavour to their menu is something every beer lover must try. 
Here are some of our favourites!
Beer Tiramisu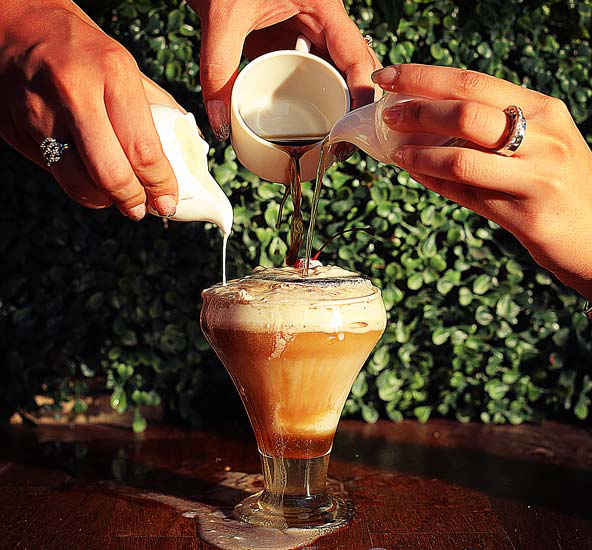 A fun take on the classic Italian dessert, BEERmisu as they call it is an invention you would never want to miss out on. Here it's made with coffee and wheat beer and it's pure gold. The cream cheese mixture and the sugar soaked ladyfingers with just a tinge of booze are heavenly. To make it even better, they add strong coffee and sprinkle some cocoa powder on it. 
Beer Battered Paneer Amritsari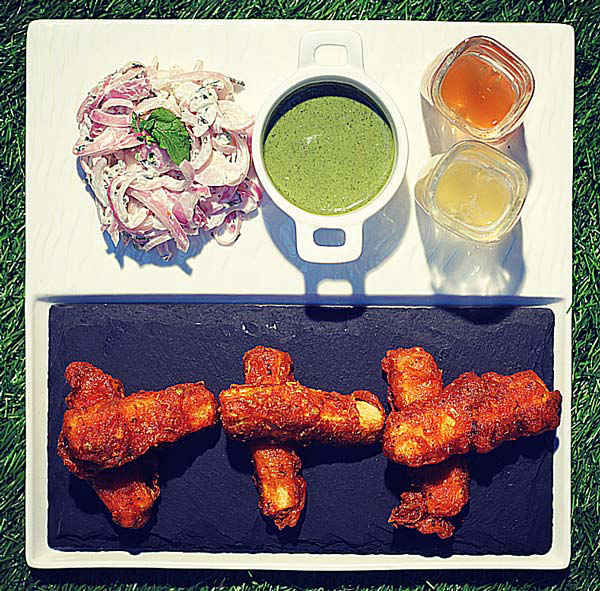 Okay this is crazy now. Amritsari style paneer along with beer? No, it's not a dream. The Beer Battered Paneer Amritsari is super delectable. The paneer is dipped in a flavourful beer marinade and then deep-fried making it crispy and crunchy on the outside and deliciously soft on the inside. This makes for an excellent finger food and a lip-smacking treat when hunger pangs strike!
Beer & Brown Sugar Chicken Steak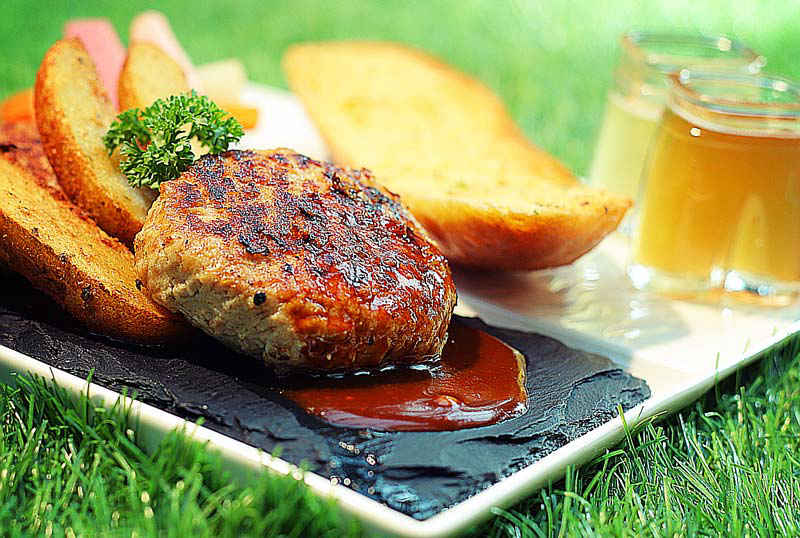 A dish like never before; a delicacy to woo your taste buds; an invention that widens culinary horizons - such is the Beer & Brown Chicken Steak at The Brewhouse, Gurgaon. It's the best and the tastiest chicken ever, baked to crisp-tender perfection along with its perfect partners - an amazing sauce and crispy garlic bread.
Beer Brewed Chicken in Hot Chili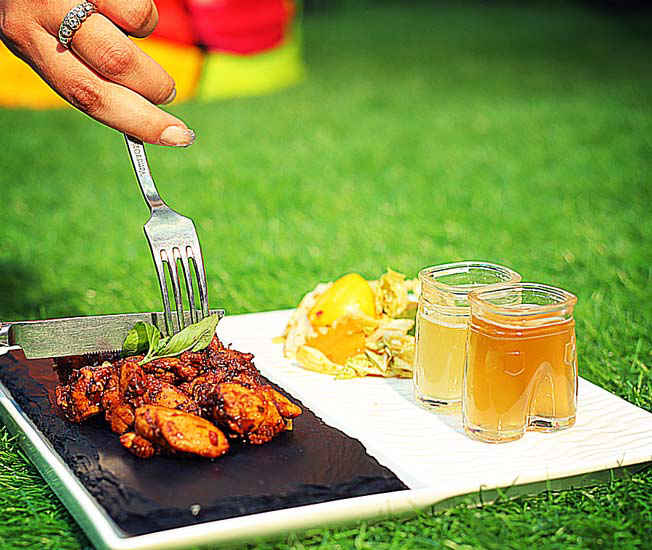 When two of our beloved dishes - chilli chicken and a popular Indo-Chinese dish get re-invented to produce a stellar unison, we can't stop but devour it. And little did we know but it was super delicious. Our favourite dishes have merrily joined hands at the Brewhouse with a little bit of beer to add the perfect flavour to it. It's one hell of dish. Do try!
Beer Floating Mud Pie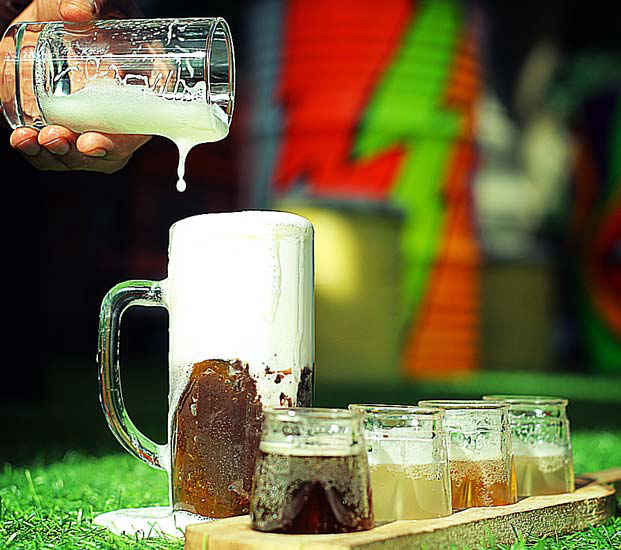 A perfect chocolate dessert for a hot day, a mud pie is an all time favourite. The thick crust of chocolate cookie crumbs surrounding a lusciously chilled, dark chocolate pudding with a little bit of whipped cream creates a perfect blend of smooth & gooey chocolate that's impossible to resist. At the Brewhouse, it's even better - served in the mug with chilled froth. You just can't miss this!
Beer Fried Masala Fish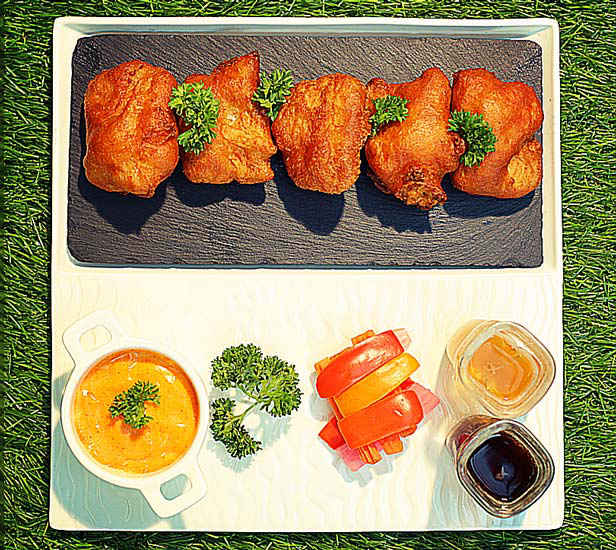 Is there any menu that is complete without a spectacular masala fish? A staple fried fish is a very common and staple dish and is loved for the crispiness that it has to offer. But at the Brewhouse they fry fish in flavorsome beer. Trust us, it tastes way better than it sounds. Gorge away.
Dark Beer Soaked Black Forest
The magic of this dessert unfolds in several layers of chocolate sponge cake sandwiched perfectly between smooth whipped cream and tangy cherries. The Black Forest gateau is your certified ticket to chocolate Mecca. Decorated with additional whipped cream, maraschino cherries, chocolate shavings and dipped in delicious dark or lager beer, this is a real treat!
Lager Beer Chocolate Mousse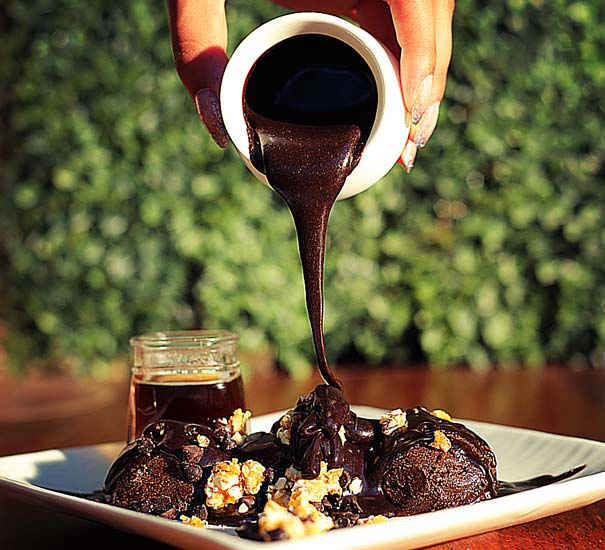 The Brewhouse uses the top fermented, lager beer to make one of the most delicious desserts of the city. The Lager Beer Chocolate Mousse here is just out of this world. The light, fluffy beer infused chocolate mousse served with piping hot fudge sauce is a real chocolate overkill. The pillowy mousse is bound to take you to a nirvana you'd never want to return from.