The Beer Cafe Is Now 5 Years Old & They're Giving Out Your 2nd Pint Of Beer @ Rs 5
The Beer Cafe just turned 5 and they've got this awesome deal to celebrate their birthday. Go ahead and grab your first beer at the menu's listed price and get your second brew at just 5 bucks! OMG! 
Yep, it's true, we ain't taking your case, they're actually serving certain selected brews at 5 bucks ONLY! You've just got to buy your first one at full price and the second one comes hand in hand tooting its way for just Rs 5. We're totally loving this deal because hey, who has only one beer? Fake beer lovers, that's who! We don't need such negativity in the world, so head on over and down some good pints of beer while having a jolly good time with your friends.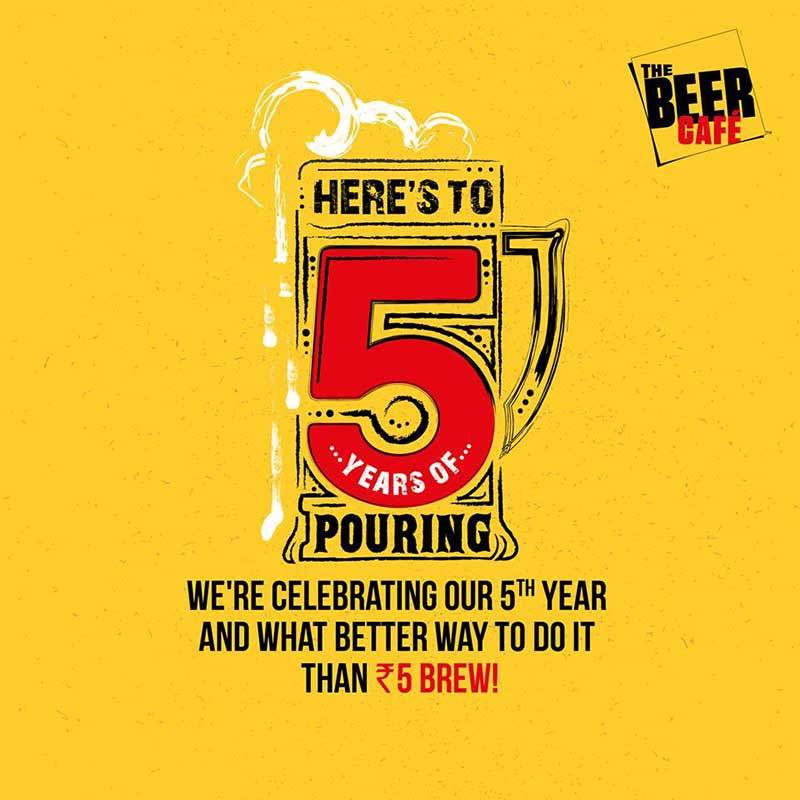 ** P.S. : Did you know? You can now download the So Delhi App for iOS & Android. Click Here **
See you there! 
Offer Valid Till | 15th April
Where | HKV, Vasant Kunj & Other Outlets
Check Out Their FB Page | https://www.facebook.com/thebeercafe/