Find This Arya Samaj Mandir Symbolizing The Significance Of The Vedas In Janakpuri
The Arya Samaj Society exists with the aim of warding off the 'ill effects' of the society borne by Western thoughts. In the words of the Aryas, freedom is not only a physical attribute, we should be independent of the influential western thoughts too.
Instead of the regular idols decorated with heavily embroidered clothes embellished with costly jewelry, the Mandir walls were plain with just a poster picture of Swami Dayanand – the founder of Arya Samaj Society – hanging in a corner. The chanting of the Vedas, at some further distance in the hallway, filled the air. Scroll on!
The History Of Arya Samaj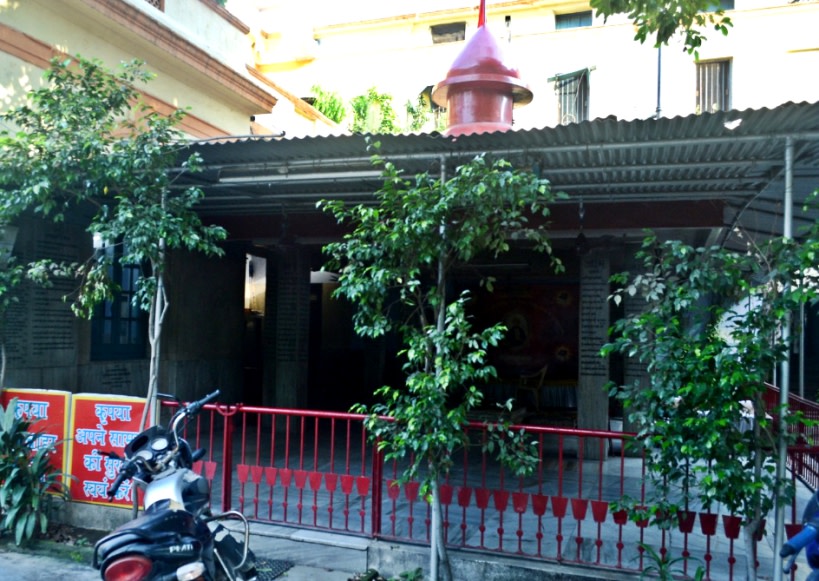 The Arya Samaj was established by Swami Dayananda in 1875 to inculcate the knowledge of the Vedas with the setup of a gurukul (school). The Gurukul attendees gave up idol worship upon admittance. What streamed the establishment of the Arya Samaj Society were the priests accompanying the British army and influencing the downtrodden to accept Christianity as their religion. Swami Dayanand aimed at the downtrodden and vulnerable to conversions and tried to explain to them the significance of the Vedas.
The present Chandni Chowk area, originally witnessed debates between the Arya Samaj and the Hindus influenced by Christianity and at times the Muslims too. The Swami asserted the superiority of Vedas and Upanishads over other religious books. To further win back the vulnerable sections of society, Swami Dayanand penned down 10 principles to be followed as routine by the people.
The Scenario Today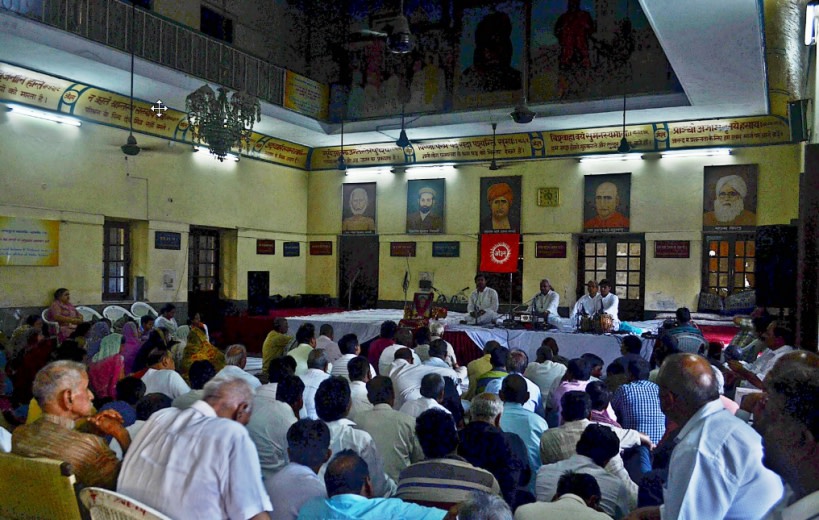 In modern times, the Arya Samaj Mandirs spread all over Delhi function on the same themes. Though the gurukuls have been replaced by the mandirs, the interiors have remained the same. Over the years, the Arya Samaj Mandir at Janakpuri has also undertaken the task of marriages to help the common man cut down on the enormous expenses in the name of marriage and fake pundits.
In coordination with the head office of the Society, the Mandir assists in the establishment of blind schools and other schools educating the masses to ward off the evils plaguing our society. The Arya Samaj is still waging wars against Western thoughts, in accordance with the modern lifestyle and their thoughts about women, in particular, remained unchanged.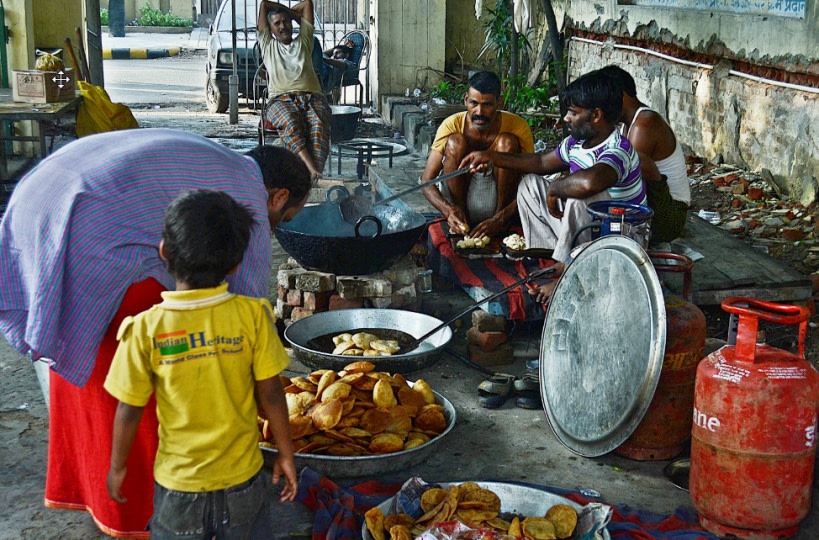 The idea of women not making eye contact while talking still finds acceptance with certain ranks of the followers of The Arya Samaj. The nearest metro station is Janakpuri East and the Mandir is located in A Block. After descending at the metro station, you can either choose to take a rickshaw or walk your way to the Mandir.
If you're curious about the religion and would love to learn more, come drop by here!
Where | Arya Samaj Mandir - 24, Arya Samaj Road, Janakpuri