The All-Vegetarian Menu at Burma Burma Ensures That You Don't Miss The Meaty Flavours Even Once
After having received a delightful response at its Mumbai outlet, Burma Burma finally opened its doors in Cyber Hub, Gurgaon. With an impressive all-vegetarian Burmese menu, this place will leave you amazed by the end of your meal! The decor depicts perfect Burmese culture with batik prints on the walls, huge bells hanging from the ceiling and traditional straw hats on the walls.
Read on to know about our tasteful journey!
1. Burmese Blossom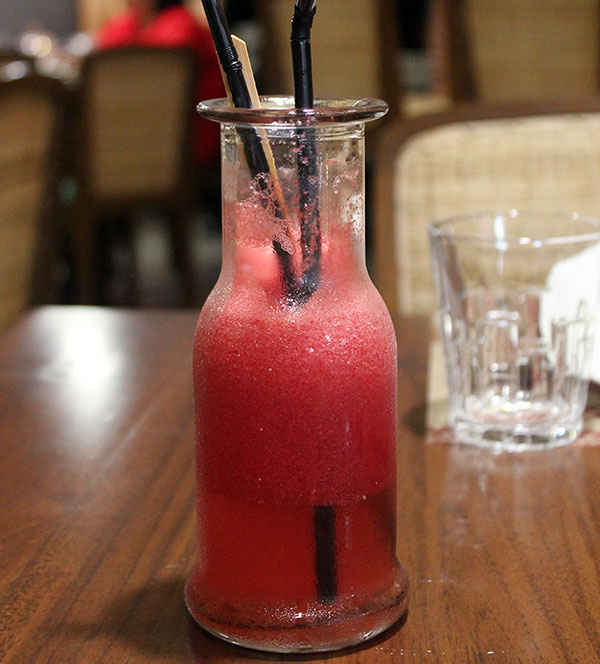 This mocktail is a perfect blend of fresh watermelon juice, cranberry juice, cherry and rose. It was light, refreshing and an ideal drink to beat the heat; it wasn't overly sweet and had a slight candy-like taste. The key feature of this drink was the freshness of the watermelon juice that had a crush sort of a texture. You have to try it!
Price | Rs 270 (Glass)
2. Samuza Hincho (Samosa Soup)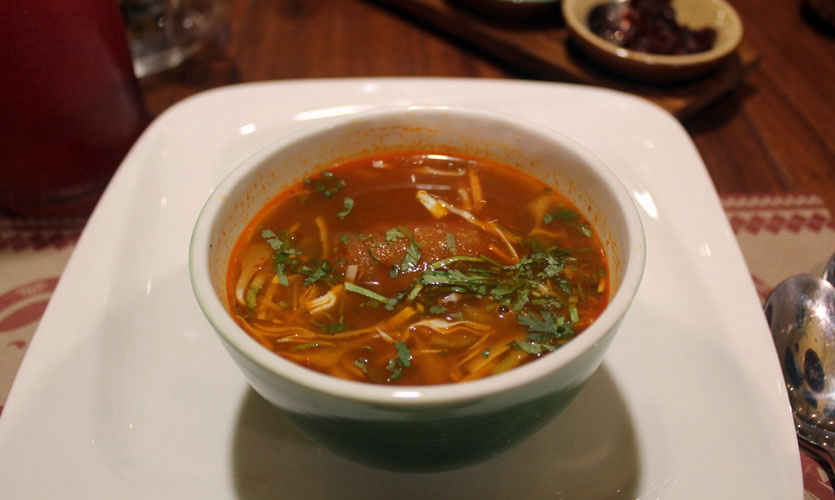 This was a light, spicy and mildly tangy broth with a samosa and crunchy cabbage. The broth had a beautiful balance of flavours and the samosa, though being a rare soup ingredient, acted like the broth's faithful partner and succeeded in making the dish 'on point'. Definitely a perfect way to start your meal!
3. Mandalaya Laphet Thoke (Tea Leaf Salad)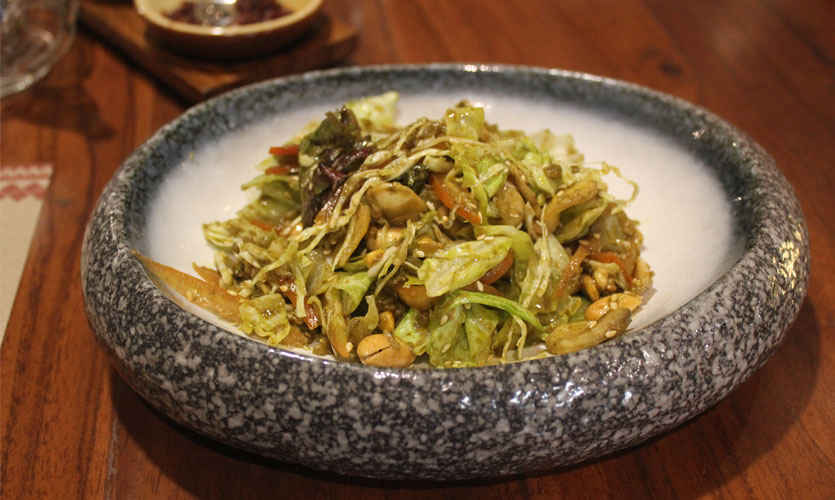 Basically a tea leaf salad, this is a must have on the menu! An amalgamation of 17 ingredients - tea leaves, nuts, sesame seeds, fried garlic, sunflower seeds and bell peppers to name a few, this dish was a hit amongst us! 80% of the tea leaves from Burma go into making these salads and it's totally worth it! The crunch of the variety of nuts added a great texture to the otherwise delicate salad. There honestly cannot be a better tasting salad than this!
Price | 450
4. Tayat Thi Thoke (Raw Mango Salad)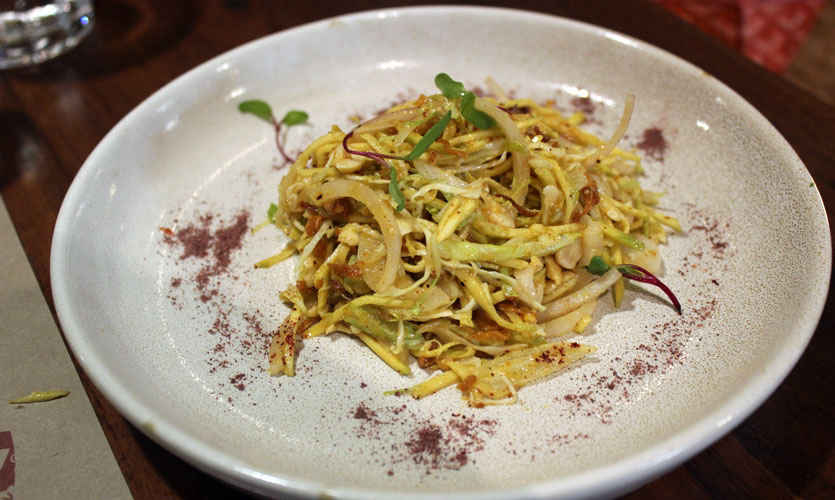 We feel that one should never skip a mango specialty during the mango season!! This salad had finely chopped raw mangoes, crispy brown onions, raw onions, beetroot micro greens, gram flour and peanuts. It was a complete treat and we loved the crunch and fresh flavours.
Price | Rs 450
5. Tohu Kyaw (Chilly Tangy Chickpea Tohu)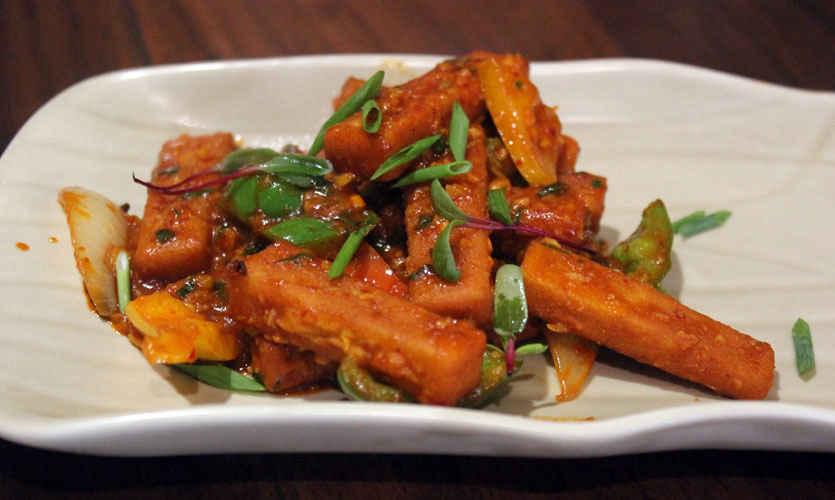 Crispy chickpea tohu tossed in an authentic Burmese style chilly tamarind sauce, this one is a win win! Chickpea is a healthier take on potatoes and tastes a lot better too. The chilly tamarind sauce was tangy and had an accurate amount of spice, which made the dish ideal.
Price | Rs 440
6. Paukse (Steamed Buns With filling)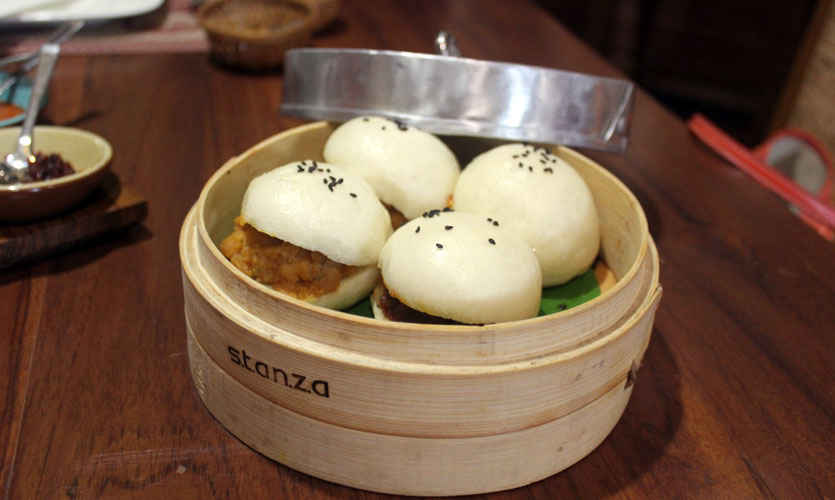 There's a great variety in terms of the fillings offered in this dish. We tried the chef's specialty - Brown Onion and Roasted Chilly and they were delicious! The onions were cooked with chillies untill brown, hence the flavours were infused perfectly! The buns are freshly prepared and are similar to baos. For those who love chilli, you're in for a treat!
Price | Rs 390
7. Burma Burma 'Oh No Khao Suey'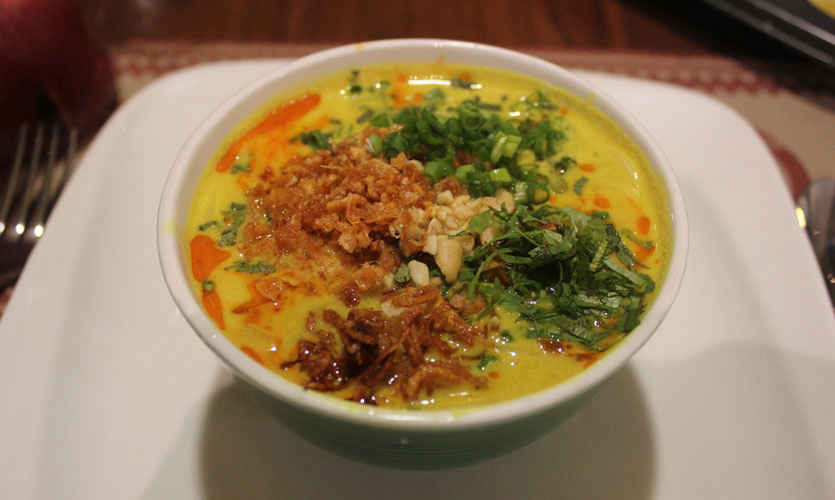 Personally, very fond of Khao Suey, we haven't had a better one anywhere else in Delhi. The bowl of soup with noodles and veggies is accompanied with a traditional style tray with fried onions, fried garlic, spring onions, coriander and peanuts. The aroma was beautiful and took us straight to Burma! Those who know their flavours, will be able to taste the subtle lemongrass flavour in the dish! For all the health conscious people there is an option with whole-wheat noodles as well!
Price | Rs 570
8. Smoked Avocado And Honey Ice Cream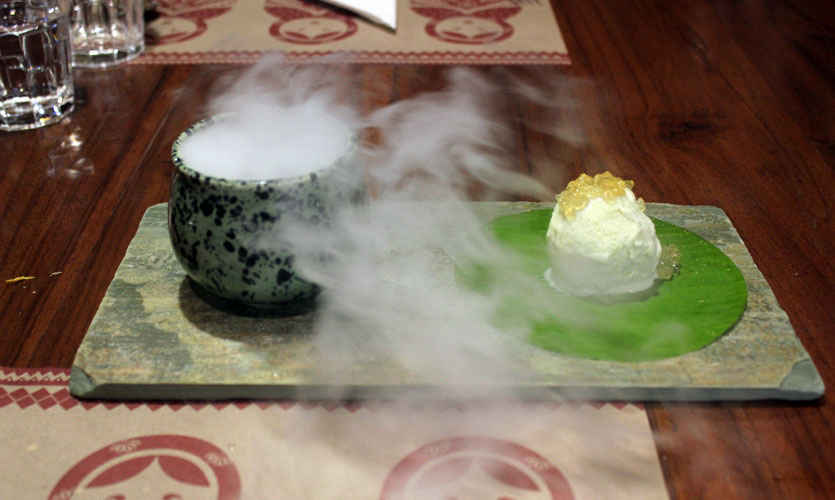 Firstly, the presentation of this dish will leave you stunned. The scoop of ice cream is topped with honey caviar, and served with a bowl that gives a smokey-coconut aroma to the dish. The avocado ice cream had an oh-so-smooth texture and a delicious flavour.
Price | Rs 410
9. Shangri La Green Tea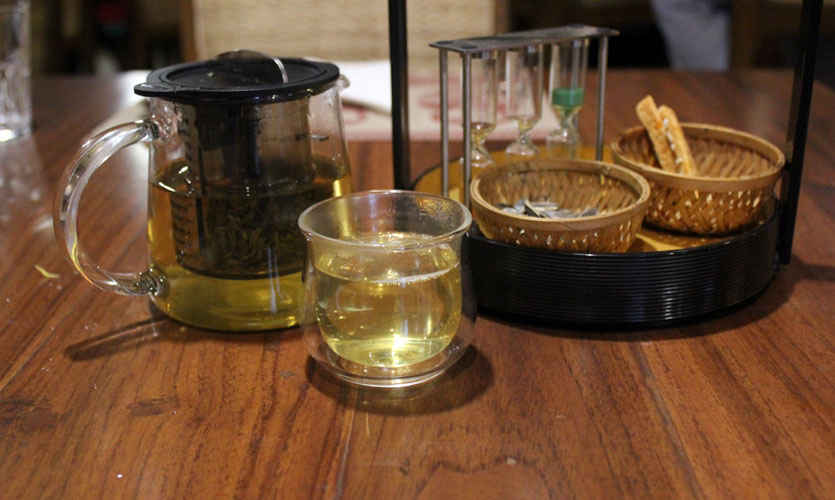 If fancy teas is your thing, then Burma Burma has a huge variety to offer. We tried the Shangri La Green, which is a fusion of passion fruit and peaches. The tea has a beautiful aroma and earthy flavours that slowly become stronger while the tea sits. It was served in a tray with a tea timer, cheese sticks and roasted sunflower seeds. The grassy flavours of the tea made it a perfect end to a wonderful meal!
Price | Rs 350
This authentic Burmese vegetarian restaurant gets a big thumbs up from us! The food has a unique character of its own and is surely something you will fall in love with. Trust us, not once will you miss the meaty flavours!
Where | Burma Burma - DLF Cyber Hub, DLF Cyber City, Gurgaon
Timings | 12 Noon - 3 PM & 7 - 11 PM
Call Them | +91 124 437 2999
Check Out Their FB Page | https://www.facebook.com/BurmaBurmaIndia/