The Acoustic Stage Unveiled! 10 Homegrown Artists Performing Live @ Horn OK Please This Weekend!
Delhizens, you know we've got your weekend made. Now, we're making it better! First things first, for those who've been living under a rock (let's be nice and call it a 'tech detox', shall we), a quick recap - the city's been gifted its first ever food truck festival *hold for applause* with curated trucks that're driving in all the way from Gurgaon, Noida and Delhi to fuel your weekend! Munch on some Sushi, Thai, Mexican, Italian, Indian and American cuisine (plus loads more) and throw back a couple of chilled beers with our truckers at the Delhi Cocktail Week bar (free Bira to the first 100 customers!) at *Horn Ok Please*. 
With the grub and glugs sorted, the only ingredient left in the recipe for a good time is music and what we tell you next is truly going to hit all the right notes! Here is the artist line-up for our Live Acoustic Stage: 
1. The Copycats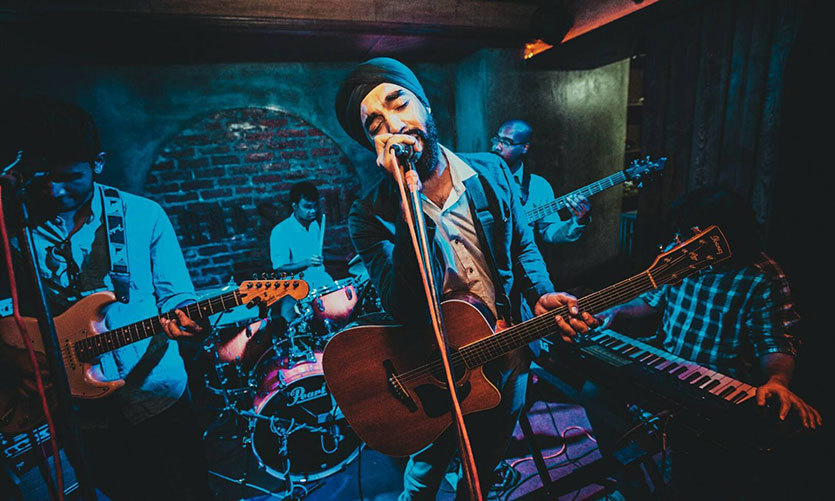 Delhi's best tribute artists are all set to woo you with soulful renditions of your favourite bands! After playing sold out gigs paying tribute to Bryan Adams, Michael Jackson, John Mayer, Maroon 5, RHCP and more, The Copycats will weave their magic with a special homage at *Horn Ok Please* that's guaranteed to get you on your feet.
2. Kamakshi Khanna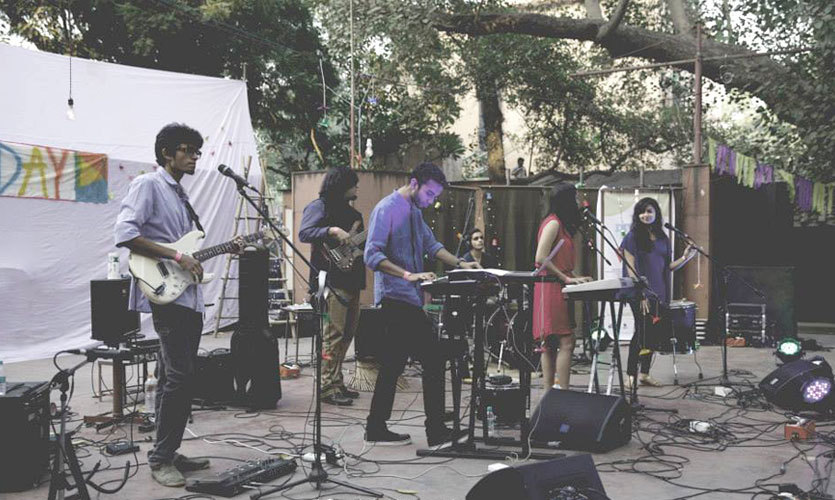 With the voice of a nightingale, she juggles between her roles as a singer, lyricist and composer with elan. After an outing in VH1's hit singing reality show The Stage, she has been creating ripples all over the city's live music circuit with her girl band RIVER and we can't wait to catch her in action, hot dogs in hand!     
3. Sejal Morris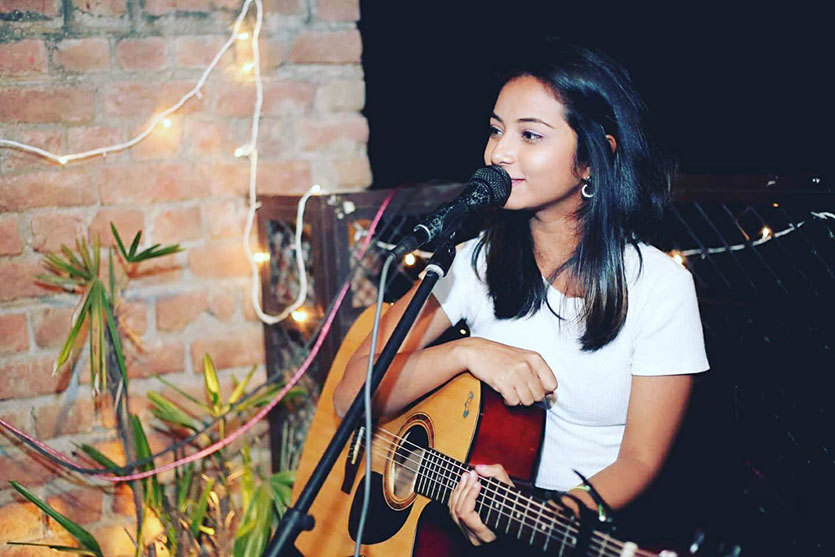 Don't let the innocent face deceive you, her powerful, stylised voice packs quite a punch! A regular act at Delhi bars and cafes, she has mastered the art of owning a live crowd. Her acoustic sets are designed to slay! 
4. Jordan Johnson
Johnson is an indie singer songwriter based in Delhi with a great repertoire of original music. His tracks are inspired from the rich musical culture of South Africa and he's on our radar after a brilliant performance with his trio at the recently concluded Nariyal Paani festival, sureshot crowdpleaser!  
5. Chizai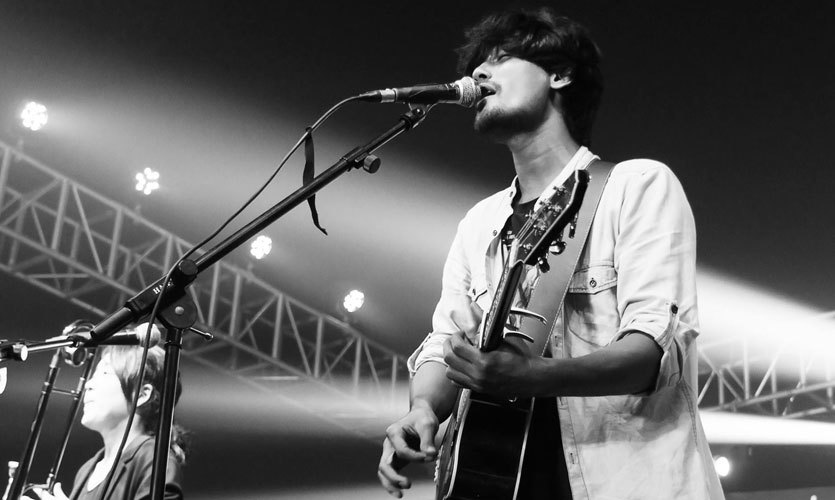 Chizai blends the popular numbers of varying genres with a surreal acoustic, funk and soft rock rhythm. After headlining some of the most popular fests and lounges in town, they're headed straight to *Horn Ok Please* to give you a taste of their insane musicality. From a full brass section to keyboard, from percussion to bass to the acoustic guitar solos, it's all here guys! 
6. Shadow and Light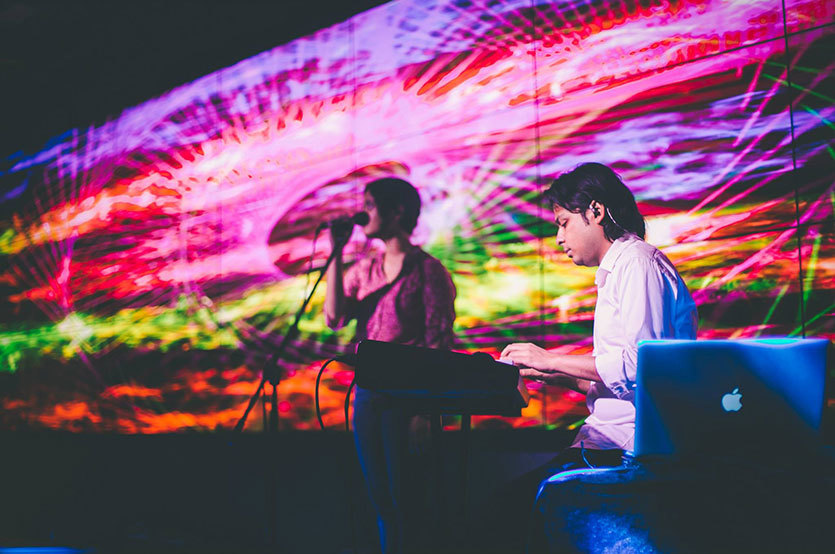 Anindo Bose and Pavithra Chari – one is from Advaita and the other is a Shubha Mudgal protégé. Like the sound of that? The duo's music compositions draw from both of their sensibilities and fuse Hindustani classical, pop, jazz, and electronic. Simply relax and soak in their chill vibes, setting just the right mood for your Sunday evening!     
7. Bhavya Raj Trio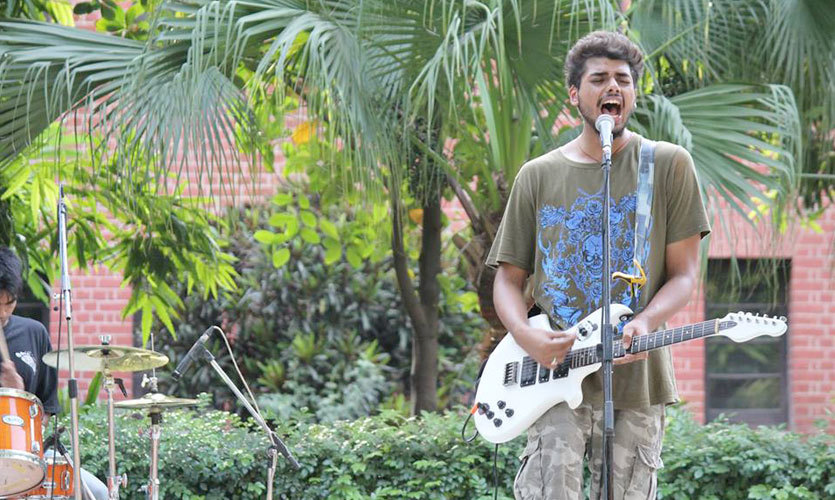 Being hugely inspired by Michael Jackson, Pop is one of Bhavya's strongest genres and the trio is known for its upbeat sets. You're in for some good ol' Coldplay, Ed Sheeran, Kodaline, Daft Punk, Sam Smith, Frank Sinatra, Louis Armstrong, Michael Jackson, Adele and A R Rahman along with his OCs. 
8. Bismil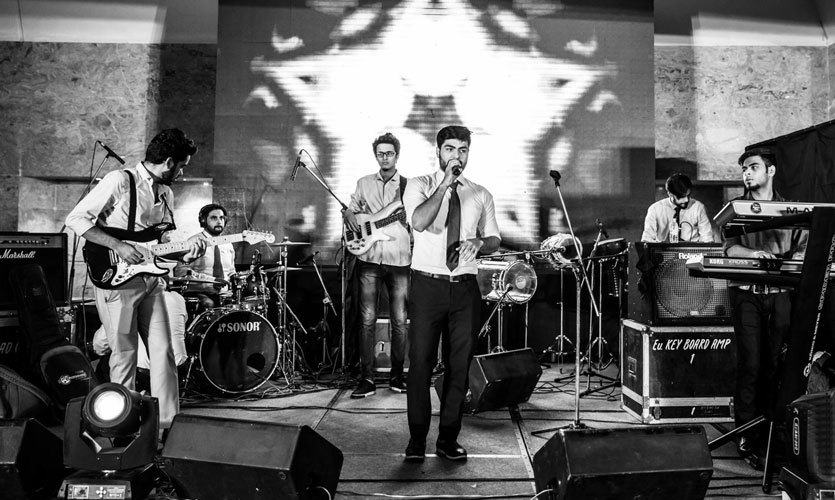 This is one band that won't let you keep still! Dedicated towards the idea of perfect entertainment, Bismil plays quintessential Bollywood dancing numbers in its own style. You can hog without the guilt, these guys will burn up the stage and those calories as you dance along to their hit tunes! 
9. Sivana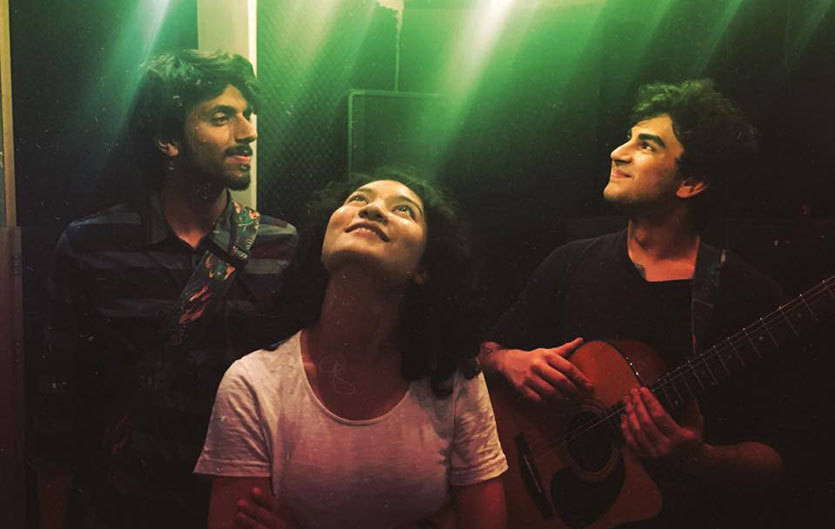 Sivana brings together seasoned musicians from different musical backgrounds with a unique approach to music; the band plays genres like Bollywood, retro, jazz, rock, pop, and progressive music with a percussive-acoustic approach. Their calm and happy LIVE approach is exactly what their music makes you feel.  
10. Saby Singh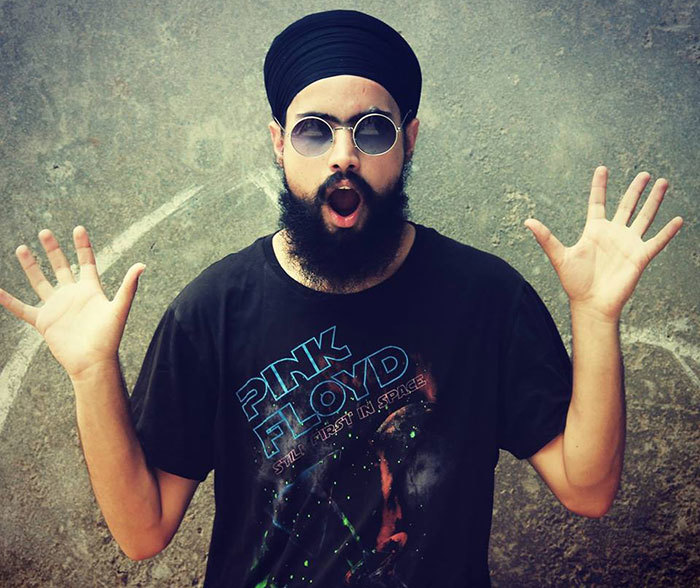 Here to charm your socks off all the way from Kashmir, Saby Singh has been all around the country with his mellifluous voice and spinning some crazy guitar magic. His self-written songs have spawned many a legion. Next stop: *Horn Ok Please* !
Delhi's first ever food truck fest is gonna be off the charts folks! Be there. 
Parked At | Ansal Plaza, Hudco Place, Khel Gaon Marg 
On | 4th & 5th March 
Happy Hours | 11 AM - 9 PM