The 6 Books Every Foodie in Delhi Must Read
If we ask you, what is the best thing about Delhi? Food! From a five-star hotel to a street food stall, every place in Delhi brings about a distinct flavor. Now if there can be chronicles written about the rich cultural history and heritage of Delhi, it's no wonder that the saga of Delhi food has been laid down in print too. Here's a list a of the best food books on Delhi!. 
1. The Delhi Walla | Mayank Austen Soofi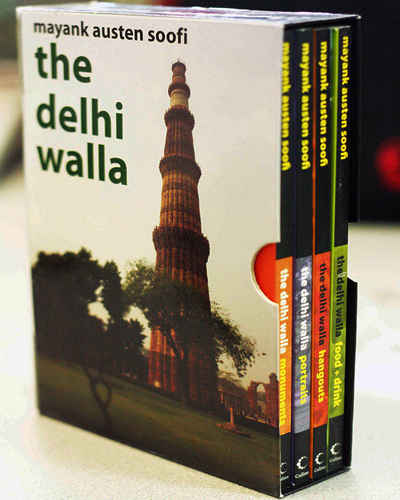 A blogger, photojournalist, and a Delhiite; Mayank compiled vibrant stories and images of the city depicting its people, culture, monuments and food. The four-part book series is a complete guide to the hidden gems of Delhi. Written in an almost poetic fashion, you can feel the taste of delectable food right through the words and photographs. The book covers not just selected parts but the entire city from North to South.
2. Korma, Kheer and Kismet - Five Seasons in Old Delhi | Pamela Timms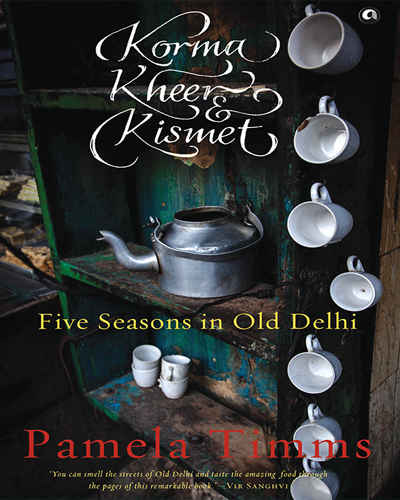 Luck brought her to Delhi, but Pamela, a journalist and a food blogger from Scotland, took it upon herself to discover Old Delhi beyond the bland descriptions of guide books. With every page, she takes you through every inch of Old Delhi and its medieval charm. She also discloses well-hidden recipes and ingredients of some of the oldest and most famous "taste-makers" in Old Delhi.
3. Flavors of Delhi: A Food Lover's Guide | Charmaine O'Brien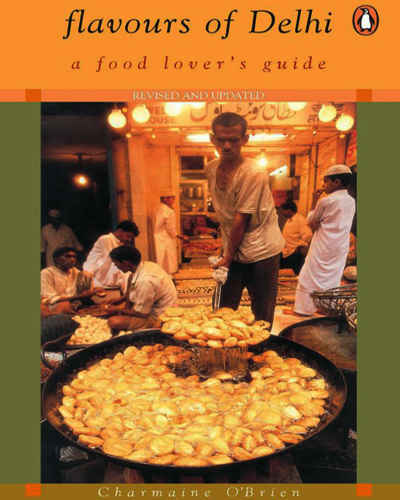 O'Brien's goal to write this guide was to create a historical and cultural guide to India's regional cuisine and to recommend places where domestic and international visitors could find an authentic taste of India. Her book on food in Delhi provides tools to experience genuine and local flavors, from paranthas in the galis of Chandni Chowk to kakori kebabs at the fancy Dum Pukht. Flavors of Delhi urges you to chart your own culinary adventure in the city.
4. An Invitation to Indian Cooking: Classic Indian Dishes – Mostly the Subtle, Spicy Cooking of Delhi | Madhur Jaffrey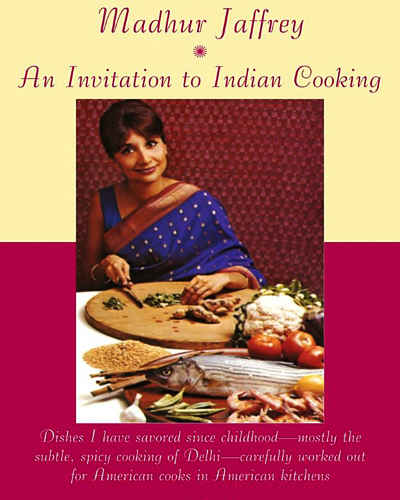 In memories of her childhood spent in Delhi, Jaffrey wrote this groundbreaking book on Indian food for Americans 42 years ago. Full of recipes for every occasion, this book changed the face of Indian food in the United States. Her book urges readers to try dishes like baingan ka bharta and gajar ka halwa, which at that time and even today are rarely available in restaurants. 
5. Taste of Delhi | Nita Mehta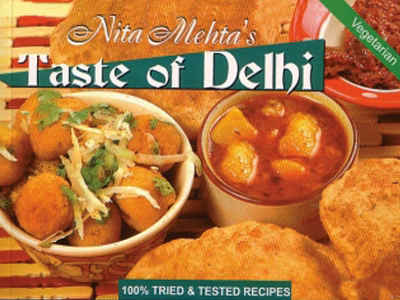 Delhi is truly a potpourri of cultures. Nita Mehta, a celebrity chef and author of over 400 cookbooks on Indian food, discovers the tastes of Delhi within a multicultural milieu. Be it the hearty Punjabi food of West Delhi, sumptuous Mughlai cuisine of Old Delhi or the succulent desserts of South Delhi; food in Delhi is a unique blend of cultural cuisines suitably represented in the book.
6. The Hangout Guide: Delhi and Gurgaon | Alok Wadhwa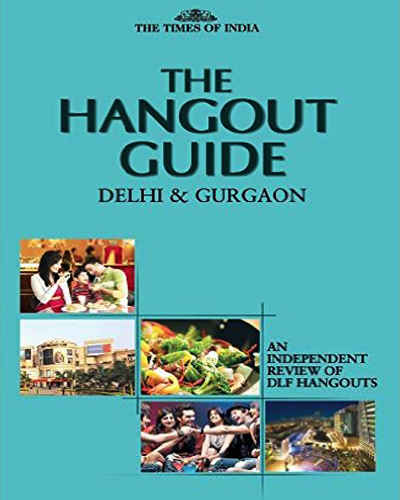 How do you celebrate an occasion? With great food, of course! The Hangout Guide gives you over 200 places in Delhi and Gurgaon to go to for every occasion, be it a family get-together, an office party, a date, or just a weekend outing. Alok Wadhwa's book not just covers places to eat, but guides you to places with the best ambiance, quality and service. As it's rightly put, a wholesome eating out experience includes great food with great value and service, the Hangout Guide takes you to the right destination. Always!