The 5 Kinds Of Rare Teas You CANNOT Leave Sancha Tea Boutique Without Sampling
Tea is an integral part of Indians! If we ever had a national drink, then tea would win hands down! We mean, people don't start their day without a cup of tea here. There might be bonding going on over coffee but the solidarity of tea-lovers is next level. Proof? There's a tea boutique for tea lovers, people! If you're a tea-lover, then chances are this place is already your fave stop and if not, then let us have the honour of introducing you to - Sancha Tea Boutique, a one-stop destination for all the tea lovers. These people have about 100 tea-blends that you can try and we picked five of our favourite ones - read on!
1. 28 Carat Assam CTC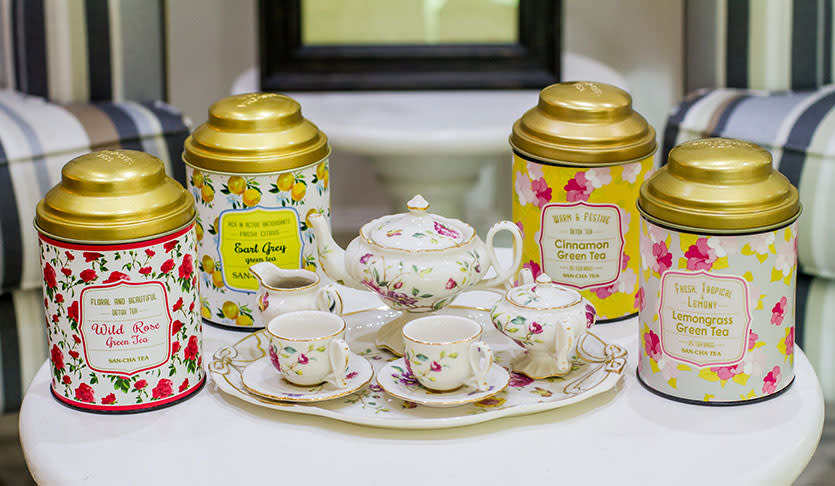 This one comes from the dreamland of all tea lovers - Assam! A famous unblended rare Assam tea, the 28 Carat CTC comprises selected bold granules packed with extra tea juice that makes a coloury brew when mixed with milk. Especially selected from preferred Assam Tea Bush, this tea offers you a full bodied taste and antioxidants. A specialty from Sancha, this flavour of black tea is much appreciated, so do try this one! 
2. Rose White Tea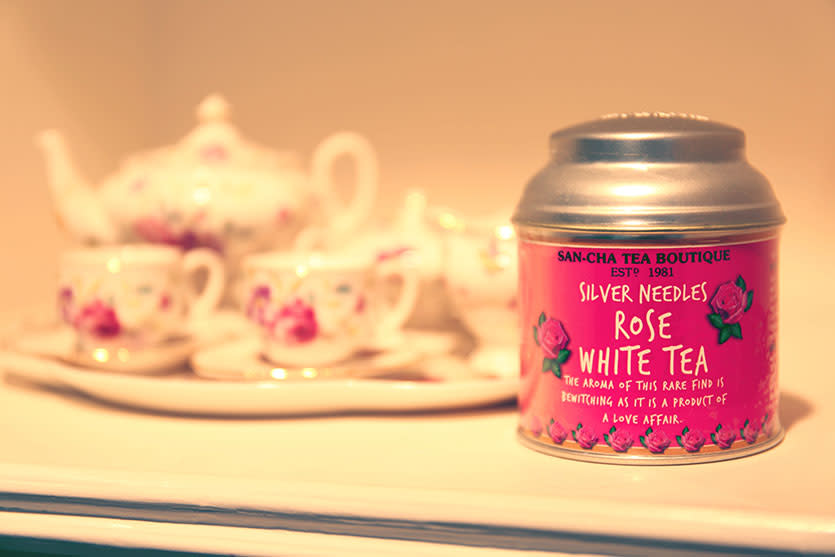 Remember the 100 tea-blends that these guys serve? Yup, this is one of them and we're totally in love with it! The goodness of antioxidant rich white tea blended with the aromatic 100 petal wild rose of India, if this doesn't scream perfection, then what does?! And it's not just the aroma or the taste, these guys take inspiration from Ayurveda and it's believed that this blend makes the skin look younger and prevents skin ageing. Now we know why this is one of their hot sellers! 
3. Jasmine Blooming Green Tea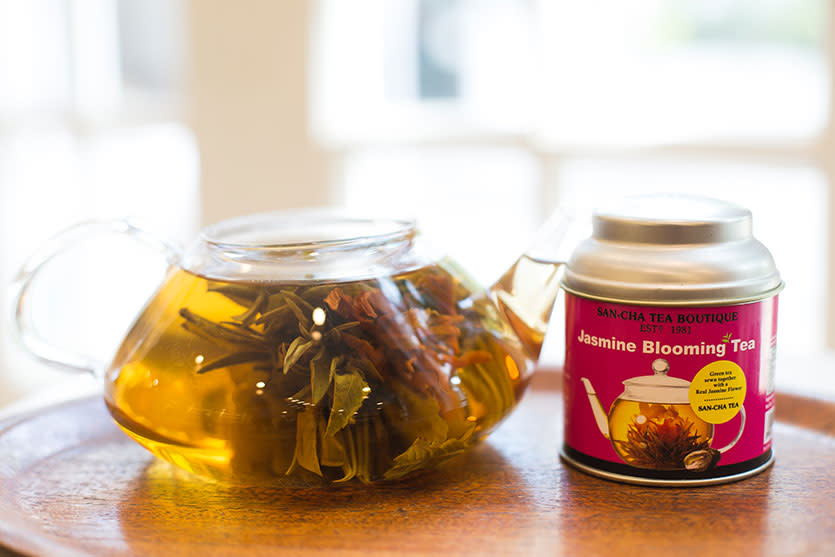 Watch a jasmine flower bloom in your tea pot with this one! Sourced from the Hunan region in China, this antioxidant-enriched green tea is specially grown by tea makers by wedding the tea buds on a six inch thick layer of aromatic flowers, impregnated with an overwhelming aroma. Try this one out if you're health conscious or just want to indulge in some tea and aromatic therapy!
4. Camomile Herbal Tea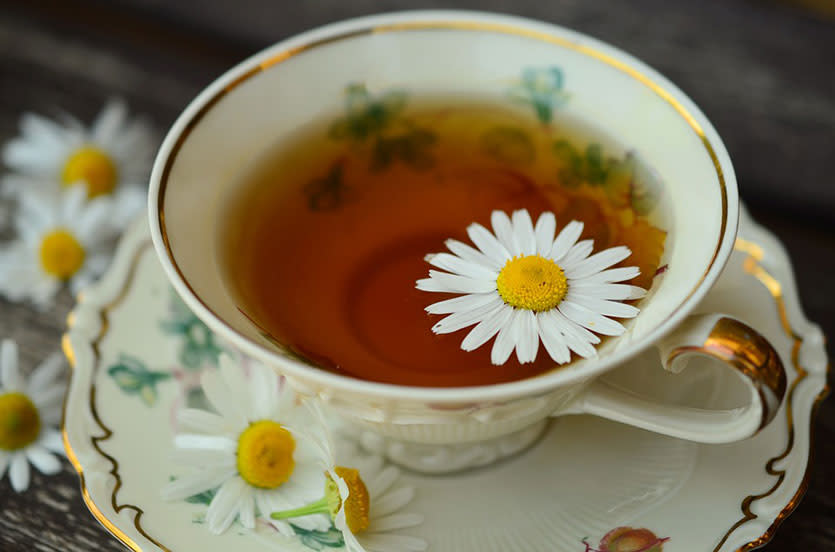 There's just something about camomile that's just so soothing, nahi?! A cup of camomile tea is just what you need to calm and relax yourself after a hectic workday! It's said to have sedative and analgesic qualities and blended with lemongrass, this one makes for the perfect night cap. So try this one on those sleepless nights! 
5. Matcha Green Tea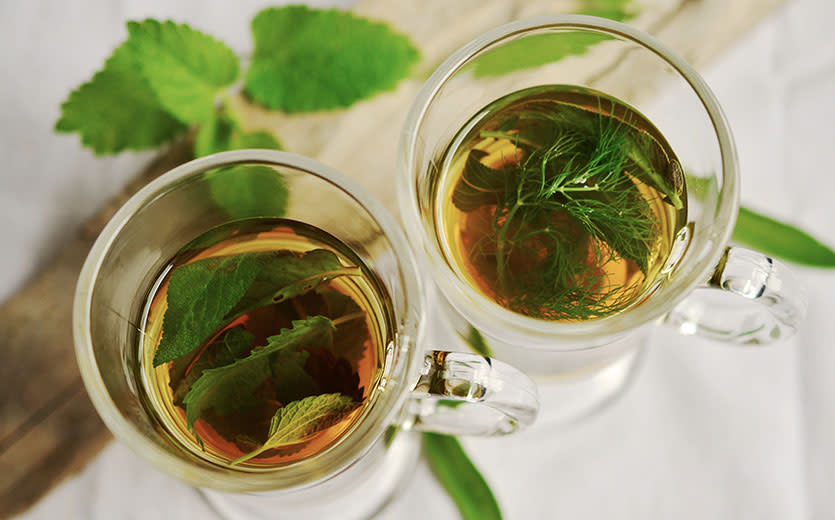 The new-age superfood - Matcha-infused green tea is a finely ground green tea which is enriched with antioxidants and is said to improve the metabolic rate and boost the immune system! A super food for your body - this one's healthy and tastes amazing! 
Already want to snap 'em all up? Just head to Sancha Tea Boutique and you'll be spoilt for choice!
Location | Sancha Tea Boutique - Select CITYWALK, Saket
Order Online Here | http://www.sanchatea.com/
Check Out Their FB Page | https://www.facebook.com/pg/SanchaTeaIndia