The 4 Kinds Of Waffles We Tried @ The Newly-Opened Waffy In GK I, M Block
With a palate that's forever willing to experiment, we bumped into this newbie waffle joint in GK I, M Block Market called Waffy which made us do our happy dance for obvious reasons! And being ever so excited for waffles, we headed straight in. 
The eatery has literally no seating area, but provides its patrons with a table to lean on and devour their delicacies. Though their name is Waffy, they offer a bevy of other food items like vegetarian and non-vegetarian momos, hot chocolate, cold coffee and the like. As we're highly waffle-minded creatures, we tried out a few of their offerings and here's our verdict!
Nutella Waffle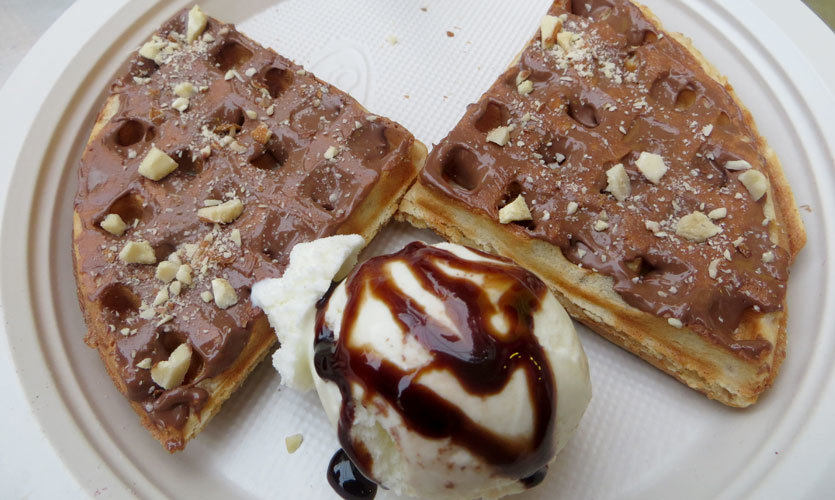 Our tummy always gets happy when the Nutella goes in, and so our first order had to be their Nutella Waffle! It was served with a scoop of refreshing vanilla ice cream drizzled with chocolate sauce and peppered with chopped nuts. The waffles were crunchy on the outside, soft on the inside. Adding to the crunch were the crushed almonds. Having all our favourite ingredients in one waffle, we happily gobbled it whole! 
Price | Rs 100
Blueberry Waffle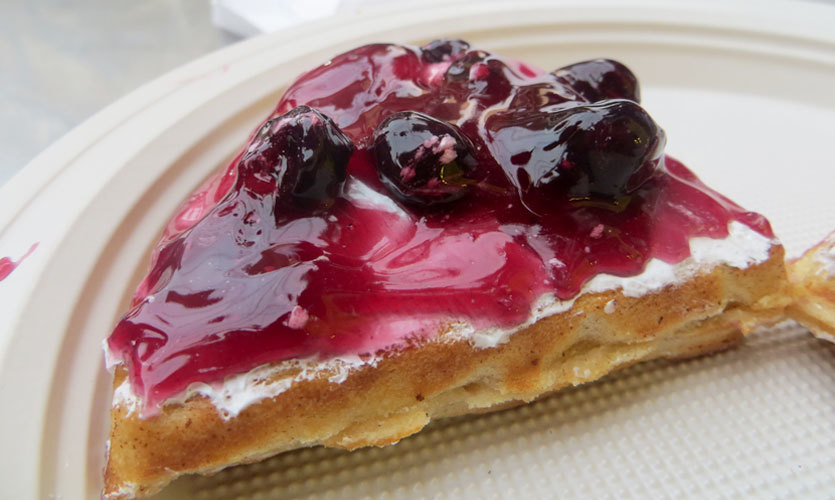 Next up was a tangy fruity waffle called Blueberry Waffle! Absolutely apt for a hearty, healthy breakfast, this one had a generous amount of smooth whipped cream topped with blueberry chunks and blueberry spread. The concoction of crunchy waffle, fresh blueberries and delicious cream mesmerized our taste buds to bits!
Price | Rs 100
Classic  Waffle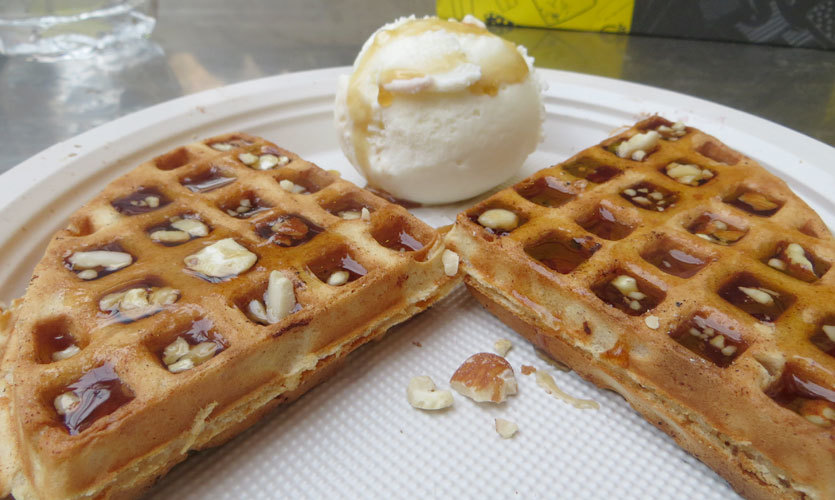 No waffle binge is ever complete without a classic waffle, and so we asked for one. It was served with maple syrup, chopped nuts and a big scoop of vanilla ice cream. This waffle wasn't too sweet like the ones you get elsewhere, and that's what we loved about it. Needless to say, this waffle won us over, yet again! 
Price | Rs 100
Banana Toffee Waffle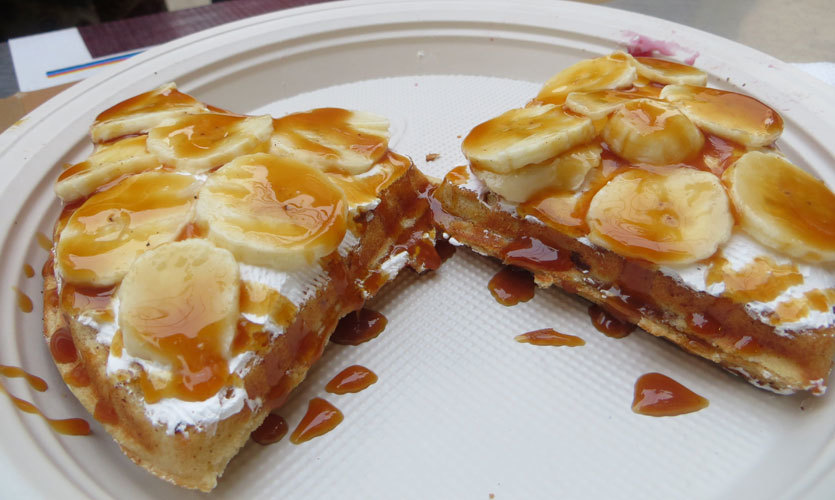 Last but not the least was their Banana Toffee Waffle. It seemed to us like a sweet combination of the classic and banana waffle. This pate of waffles was teeming with the maple syrup, loads of banana slices and the crunchiness of the waffles. Just heavenly!
Price | Rs 100
Now that GK I M Block has been blessed with yet another amazing waffle eatery, won't you go and check it out? See you there!
Meal For Two | Rs 300 
Location | ME-8, M Block Market, GK I
Must Tries | Classic Waffle