The 10 Best Stalls You'll Regret Missing at The Grub Fest - Read On
The Grub Fest is here again (18th-20th March) to take us on a journey full of food cheer coupled with new and unseen experiences! It's the perfect time to try many a delicacy of the best places in Delhi at a single venue and this time Jawaharlal Nehru Stadium is the chosen spot. Although it's gonna be mad event in itself, we still want to do our bit and help you with the 10 best stalls the fest is gonna boast of. So make sure you don't miss out on these and make the most of your time and money!
1. PCO & ATM's New Release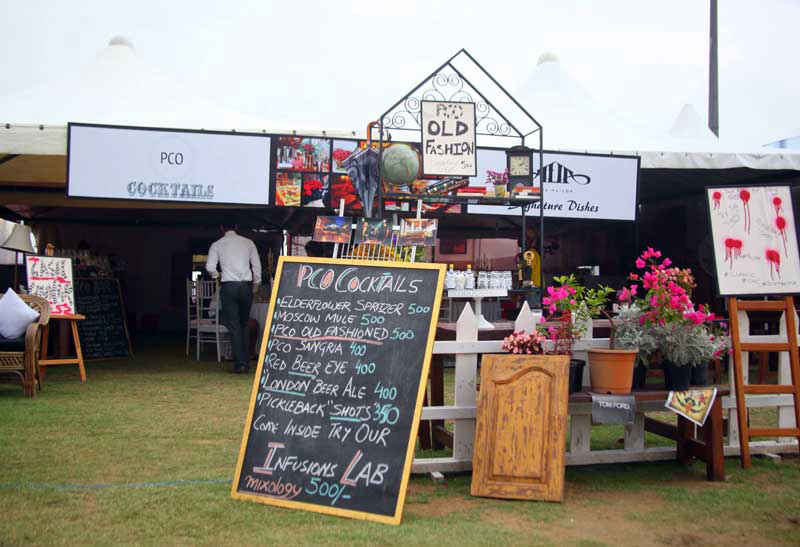 Cocktail bar PCO in collaboration with exclusive member club A Ta Maison, are opening a new cafe in Lodhi Colony. Again, the good people of PCO ATM have decided on having a little pre-release divulging what we can expect from their new cafe! Look out for their speciality-fusion food of South Asian flavours! And of course new and innovative cocktails alongside traditional ones which will be infused with lots of Asian flavors. Don't miss this big release!
2. Hive - Kitchen & Bar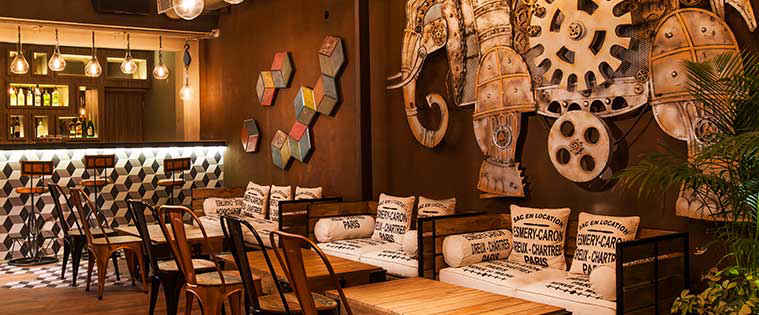 Hive in Green Park is known for its gorgeous and quirky decor with warm lighting and lots of greenery, its pleasant ambience and also its delicious food. And here at Grub, they are bringing along their A-game! So get ready to indulge in their European, Continental and Mediterranean delicacies and enjoy their mesmerising and one of a kind installations!
3. Cafe Dalal Street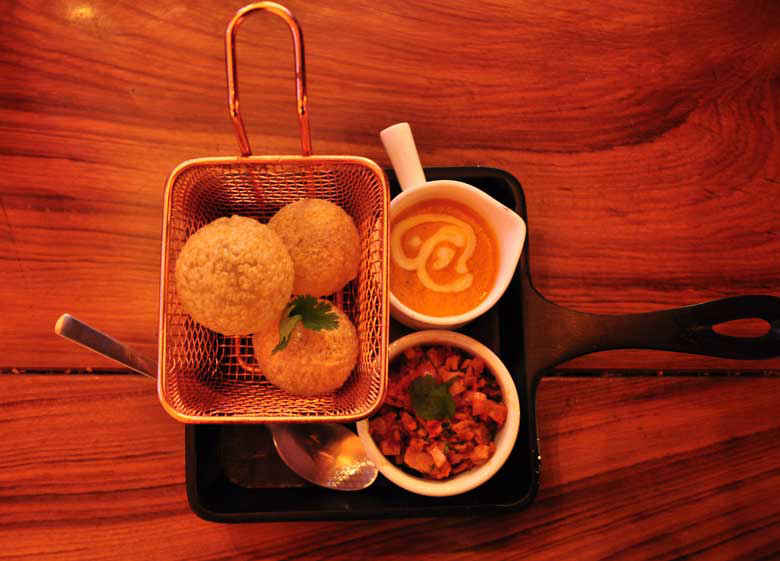 This fairly new cafe in CP gained fame for their Butter Chicken Golgappas and Alcohol Bar Exchange concept. You'll be able to spot them at the Grub Fest so don't miss their stall and especially their delicious Punjabi rendition of the street food golgappas among other mouth-watering items on the menu.
4. Dine Esty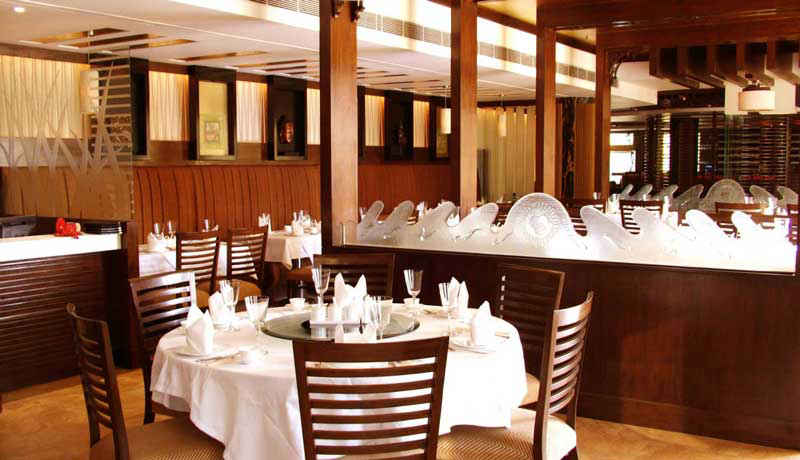 For a taste of the orient, you can rely on the fine dining restaurant - Dine Esty in Gurgaon which is known for its authentic and flavourful Chinese and Japanese food. Visit their stall at the Grub Fest to smother yourself in some Oriental lovin'.
5. Nature's Treat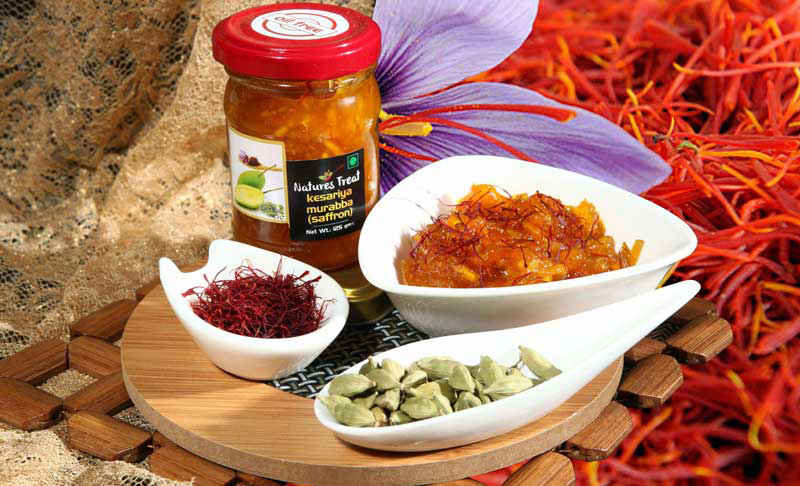 Nature's Treat Foods Pvt. Ltd. has organic delicious add-ons to offer in the form of papads, pickles, chutneys, murabbas and more. Their products are oil-free, low on salt and sugar-less to keep you fit and fine! These products are healthy and full of flavour and will more than complement and add that zing to your everyday monotonous food. 
6. Iqbal's Mughlai Cuisine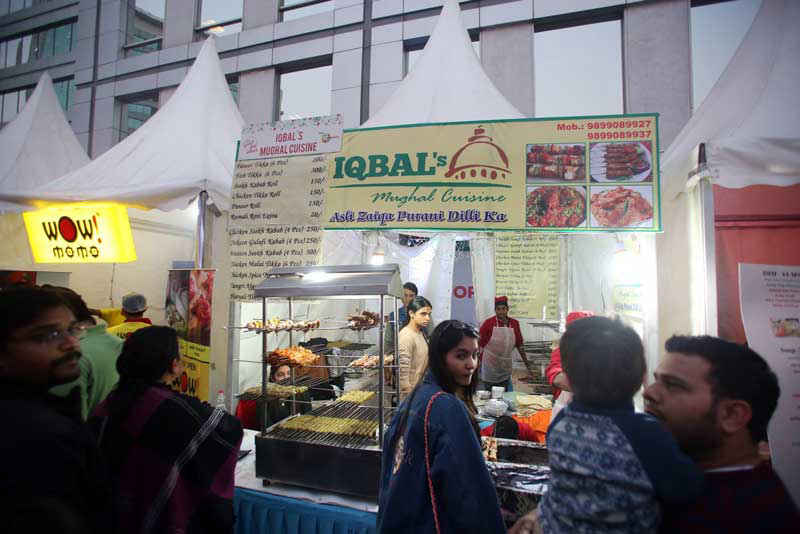 Although they have a restaurant in Daryaganj, Iqbal's has made a niche for itself in the Delhi food circles with their catering and avid participation in food festivals. Find them at the Grub to devour some delicious kebabs and tikkas. You can expect Mughlai flavours taking control off all your senses as you will not be able to stop at just one!
7. Depot 29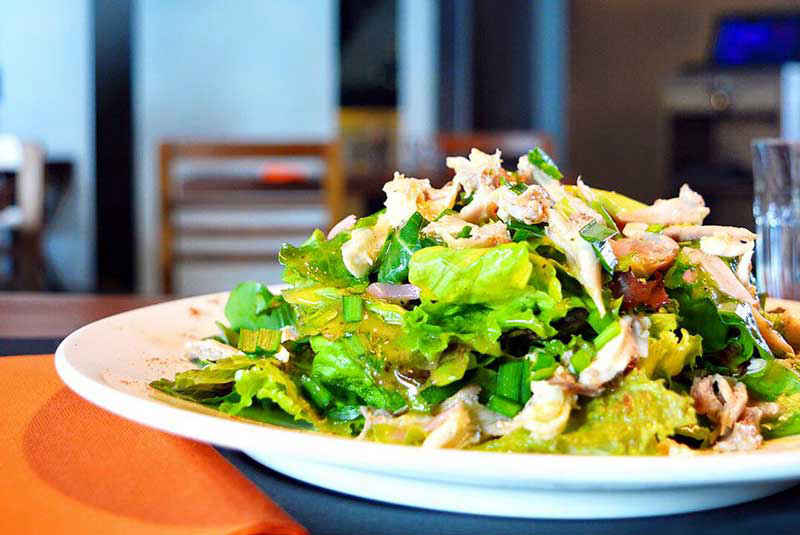 Depot 29 brings to the Grub Fest, from their home restaurant in Safdarjung, some awesome Mexican deliciousness. Visit their stall to indulge in their burgers, nachos with salsa, guacamole and tacos along with the international signature dishes on the menu and enjoy the fiesta!
8. Cafe Brown Sugar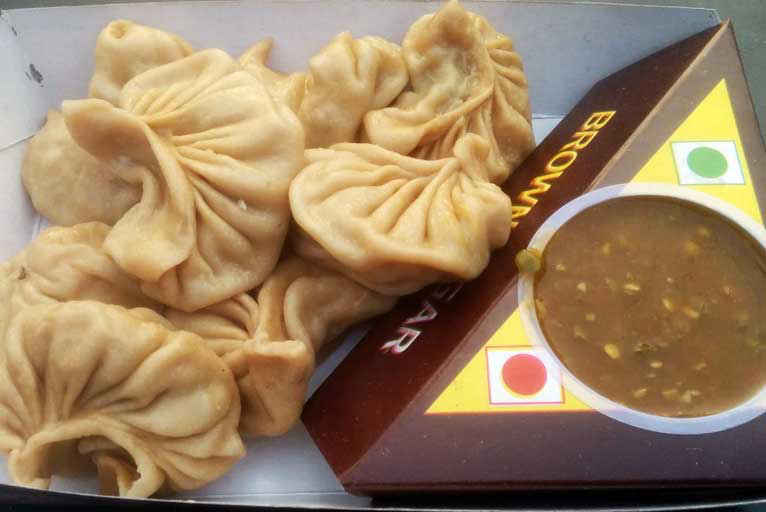 Picture Credits: Shrinjayprasad
Known for it's Chinese and fast food and most of all for its momos, Brown Sugar is here to give you a taste of the varieties they offer. Missing their wheat momos and momitos in the flavours they come will be a big loss!
9. Pat and Harry's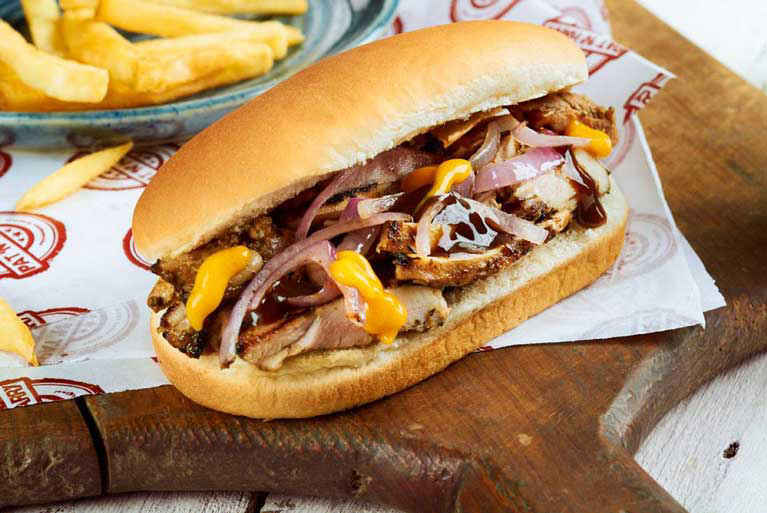 Coming in all the way from Philadelphia to the Grub Fest, Pat 'N' Harry has come to town to take you on a Hoagie adventure! Aimed at offering yummy, quick bites, they've got a pretty choice menu that's got Pat's Hoagies, Harry's Tacos and Philly's Fries to choose from (awesome!). A snippet about Hoagies - they're large loaves of Philadelphian bread loaded with chargrilled meats that you simply need to bite into and get lost in the riot of meat! Get it all at the Grub Fest!
10. Wolfgang & Co.
Wolfgang & Co. are soon going to open in CP but they're gonna be at the Grub Fest giving all foodies an exclusive taste of the gastronomic pleasures they hold up their sleeve. Plus, as a bonus, they will be conducting live acts on the main stage apart from their own miniatures of the same. There's gonna be a bar offering their new and creative concoctions. You really don't wanna miss out on this one! 
Apart from these, you will enjoy the grub of places like Big Fat Sandwich, Asian Haus, Doner Grill, Fluffles, Big Wong, Keventers, Burnout and many more! So people giddy up and head to the Grub Fest to feast on the best of dishes from around the town under a single roof (well, metaphorically - it is an open-air event)!
Hurry Up And Get Your tickets Here |  http://bit.ly/1pz93cq