TGIF and It's Time to Devour | Here's What We Think of Ek Bar!
Proudly situated on the main road of Defence Colony, Ek Bar is touted to be the first Indian cocktail bar in town with a unique world created for innovative minds by innovative minds. Intrigued? Read on to know what we loved most about the place!
City of Nizams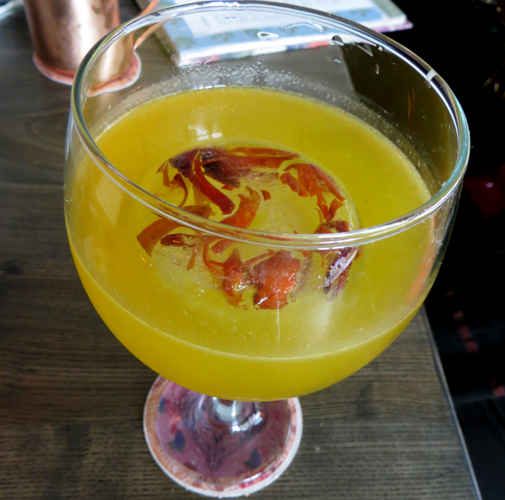 We started our fancy feast with the City of Nizams, a cocktail, because no great story ever started with a salad! The drink was a yummy blend of gin and tonic and because normal ice cubes are too mainstream, the bartender splashed katori ice in the drink with a layer of mace - this yellow hued tipple is definitely worth a try.
Asparagus Popcorn Khichdi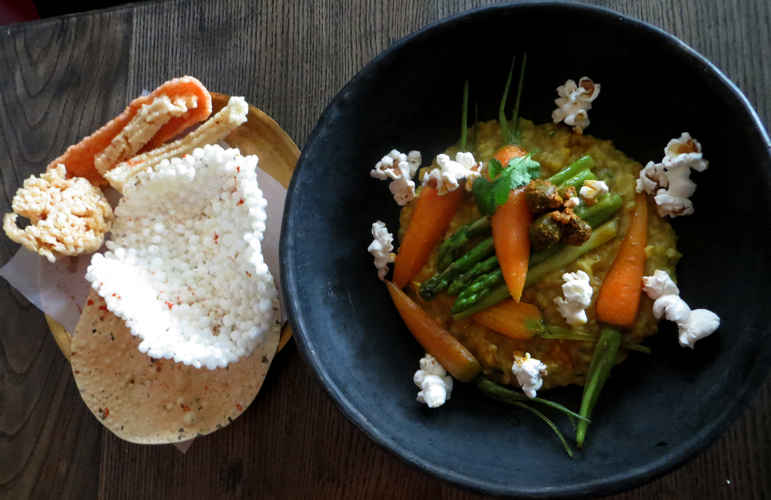 We ordered the Asparagus Popcorn Khichdi which was served with baby papads and spicy pickle powder. With the perfect combination of healthy, yummy and crunchy, this khichdi is like no other!
Andaman Tuna Papdi Chaat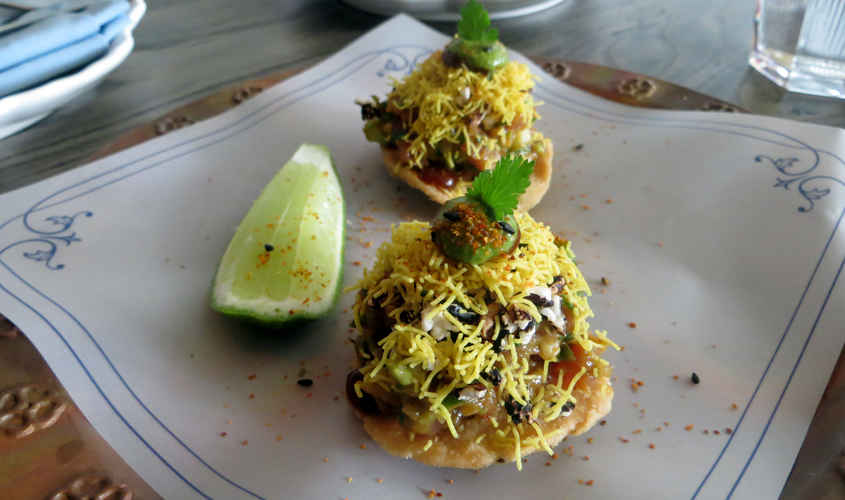 This dish was stuffed with black rice, potato, avocado, tamarind gel and Japanese chilli masala (phew!) which gave it a whole new dimension to the chaat world. Go try!
Banana Tarte Tatin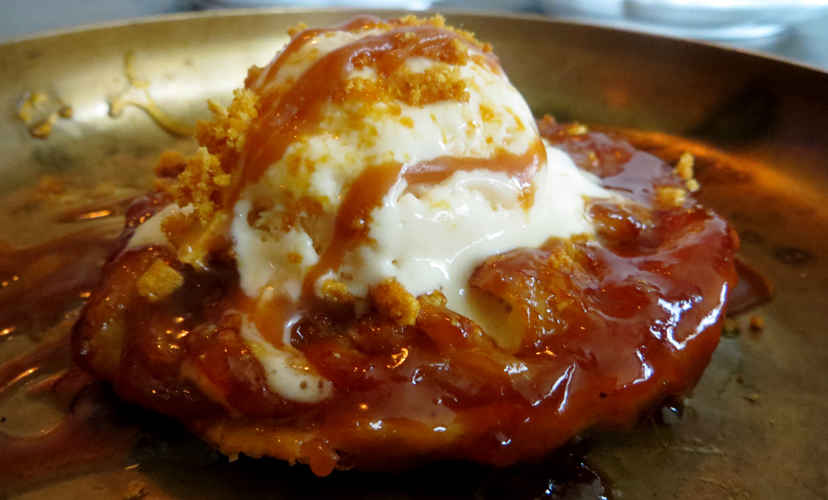 For desserts, we ordered Banana Tarte Tatin, hot and soft banana puff pastry tart which was served with dates, jaggery, caramel and homemade vanilla ice cream and garnished with toffee sauce. Divine!
Auroville Chocolate Brownie
And we saved the best for the last. The Auroville Chocolate Brownie which was made up of warm chocolate mousse, chocolate ice cream and ooty jelly with chocolate tulips - absolutely delectable!
Witnessing such innovative dishes and cocktails, we will certainly go here bar-bar, after all there's always time for a quirky cocktail and innovative food!
Our Rating | 8.5/10
Meal for Two | Rs 1500-2000
Head On Over | D-17, Defence Colony