#Tasting&Reviewing The Thoroughly Satiating Street Food Found @ Imly, Rajouri Garden!
This haunt serves delicious and authentic street food from all over India under one pleasant roof, and paying here doesn't even break our hearts as the bill doesn't even burn a hole in our pockets! Yes, we're talking about Imly that has left an everlasting mark on its patrons' hearts! We had heard all good things about the place and it was time to actually go and try it out for ourselves. Little did we know we wouldn't wish to get back to our dens after feasting our tummies in a homely and uber friendly environment!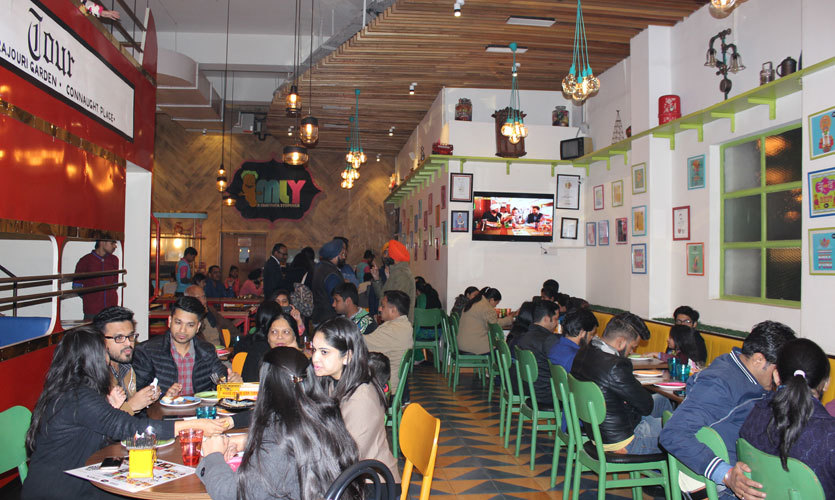 The Double Decker bus made us go awestruck right at the entrance of this place, and we were super psyched! We saw so many families queued outside Imly on a Monday and after our meal, we weren't surprised at all. We liked the beautiful bulbs hanging from the ceiling and the funky posters and quotes they had framed on their walls. You can merrily gather around Imly and its popular Double Decker bus to indulge in Delhi6 Chaat, Awadh ki Chaat and Bombay Bombastic Chowpatty Chaat, among loads more! Read on to know exactly what we treated ourselves with.
Gunpowder Fried Idli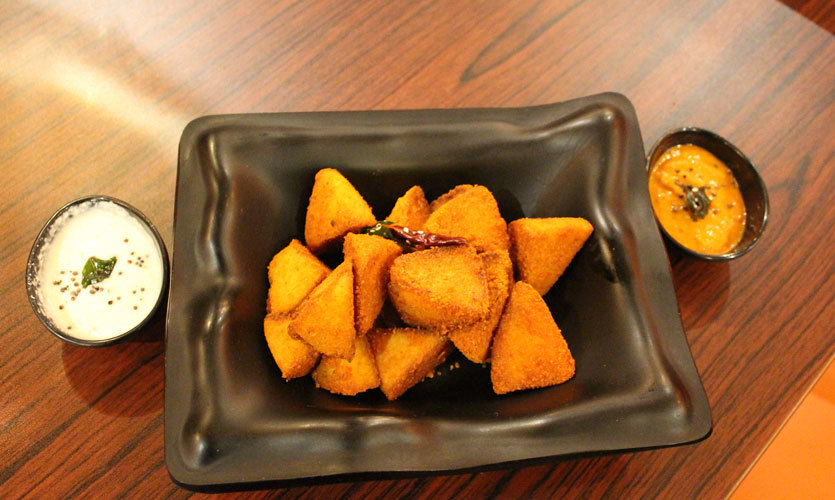 Idli, as we know, is a traditional breakfast dish in South Indian households. The dish here was an usually delicious one, especially because of its crunchiness! The deep fried savoury cake was well coated with gunpowder and beautifully served with two chutneys. The versatile gunpowder here was also used as a seasoning to add flavour to the dish! We liked how different it tasted and certainly for the good!
Dahi Golgappa Chaat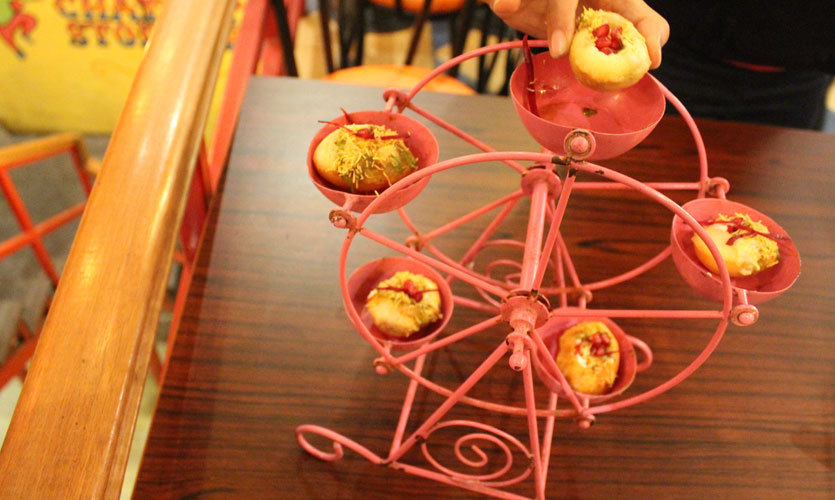 Sounds fancy already, right? The presentation of this one was more than fancy! They were served in tiny capsules attached to the wheel, we're not even kidding you. The delicate and hollow puffed balls were filled with potatoes, chickpeas, onions, spices, curd, mint chutney and sweet chutney! We loved how soft, different and creamy they were.
Cheese Burst Dosa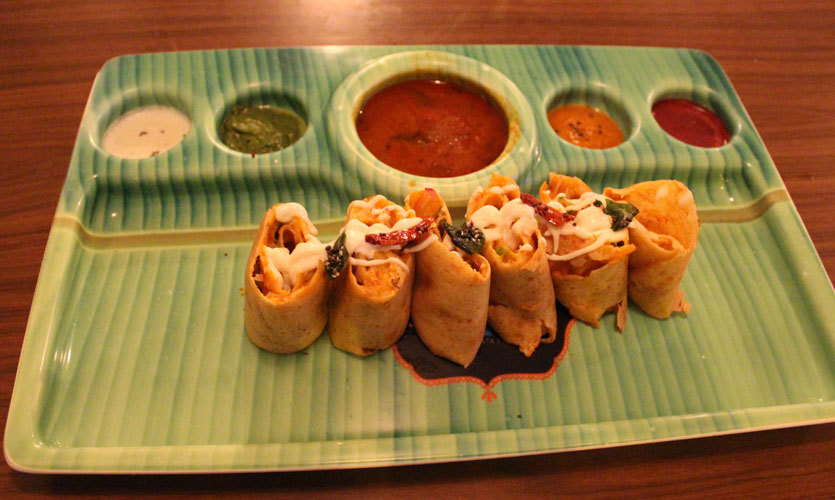 We dug into this cheesy delight and it was absolutely magical. The amount of cheese used in this recipe can definitely make the calorie-conscious faint, but despite that, they would love to feast on this on a cheat day! The tomato garlic chutney used in this recipe deserves special mention as it brought in the much-needed tanginess. The combination of cheese and dosa, served with Sambhar was an innovative one and we loved it till the very last morsel!
Gol Gappa - The Imly Way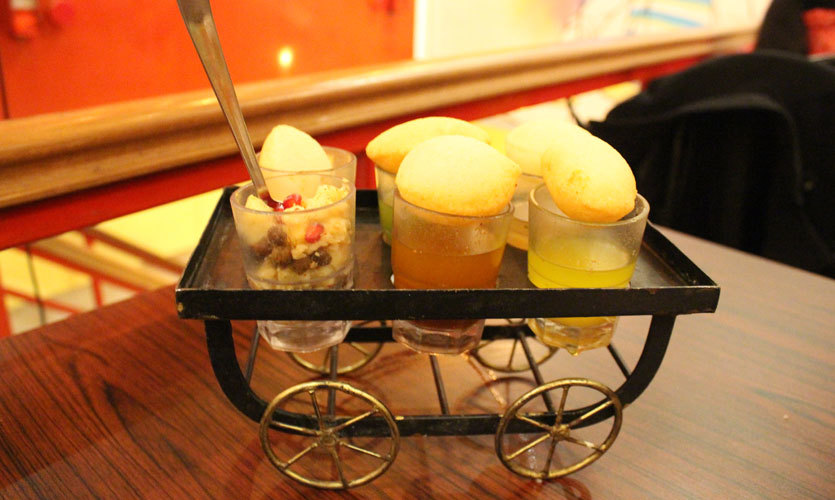 This bite-sized explosion package consisted of delicate, hollow, crispy-fried puffed balls, filled with potatoes, chickpeas, onions, spices and four (no really) kinds of flavoured water! You read that right. The Golgappas, as we lovingly call them, were served exquisitely with mint water, jaggery water, tamarind water and pineapple water. Sounds new right? We fully enjoyed drowning and dipping the Gappas in the colorful waters!
Pizza Dosa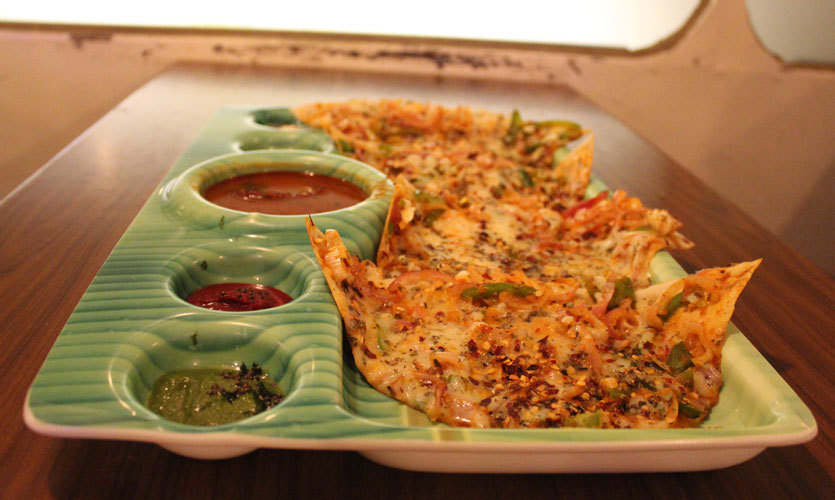 This is the first time we had ever tried a dosa - pizza-style! The dish had a pizza sauce topping and was well clad with onions, capsicums and plenty of cheese. This dosa-cum-pizza won our hearts despite being slightly spicy and we can't wait to have it the next time we land up here!
Watermelon & DTC Mojito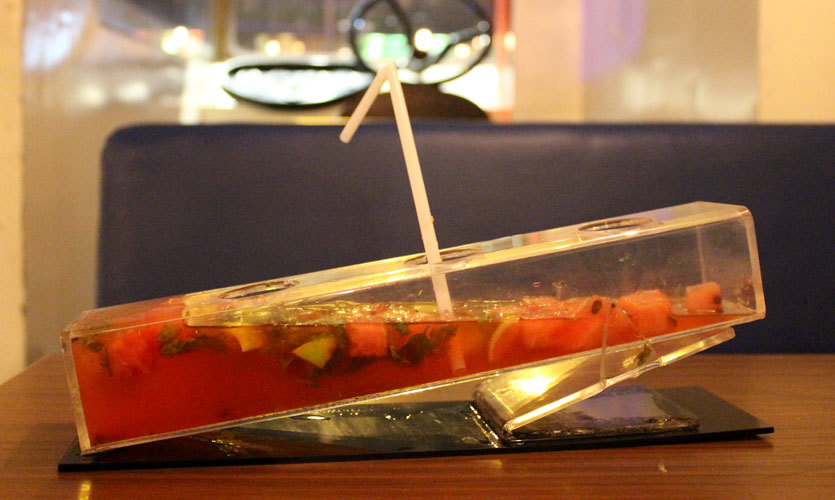 These chilled drinks don't sound very familiar but they tasted so good that we were reminded of our good-old Bunta-drinking days. The Watermelon Mojito was served in such a fancy and quirky style, that we were taken aback! It was the perfect blend of mint, lime and sweet and juicy watermelon. We can confidently call it a cool and refreshing drink that quenched our thirst after a long day!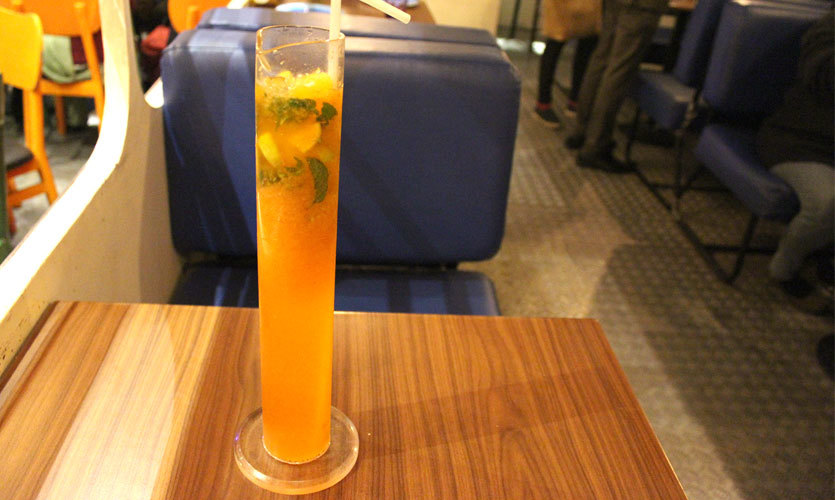 The DTC Mojito made us really curious and we couldn't wait to try it out. So we ordered it and it was essentially a unique kind of orange juice that we tasted! Consisting of soda, Fanta, Monin syrup's mojito and cranberry, also giving us a flavour of fresh oranges, chaat masala and rock salt, this drink was another must have! 
Star Jalebi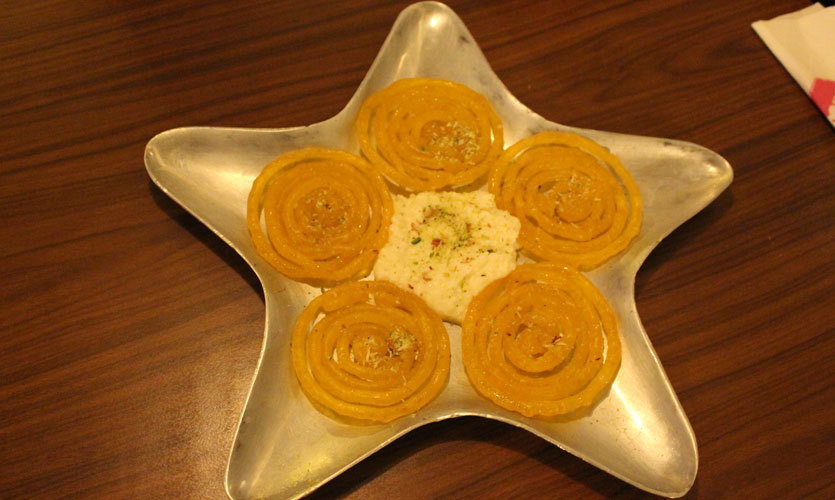 To pamper our sweet tooth, we ordered our beloved jalebi, also known as Zulbia! The sweet dessert was served in a star shaped platter! Not only was this the thing that impressed us but the fact that it was served with delicious rabri captivated us completely! Do try this cutesy dessert to give a sweet end to your fulfilling meal!
Our tummies were totally full after all the scrumptious food we gorged on and all the attention we received from the staff members who did their best to ensure we got an extraordinary dining experience! It's about time you experience the same for yourself!
Meal For Two | Rs 750
GPS This | B-7, Vishal Enclave, Rajouri Garden