Ask dadi, nani or mummy but there's something about the planet Saturn on our horoscopes whose movements scare the hell out of them. "Shani ka prakop" they say can be mighty harmful. Well, well, well. Fear not, 'cause we're here to crush them myths for ya!
People dread Shani for its supposed negative effects on our lives but truth be told, it is much like the other planets whose placement on our horoscope gives positive or negative results. Shani governs longevity of a person and its negative effects could lead to hurdles, delays, poverty, laziness, phobias and also ill-health. When favourably placed, Shani brings prosperity, wealth and even land! See, he's nice!
Check This Out | It's the Vaishakh month of the Hindu calendar and on the Amavasya of this month falls Shani Jayanti - that'd be 25th May this year. And that's your chance to seek His blessings!
Play the video below because Astroseer Tanuj Lalchandani has some serious remedies to share that can help you gain Shani Dev's blessings!! You'll see Shani Dev is rather nice and considerate AND you need not be afraid of Him anymore!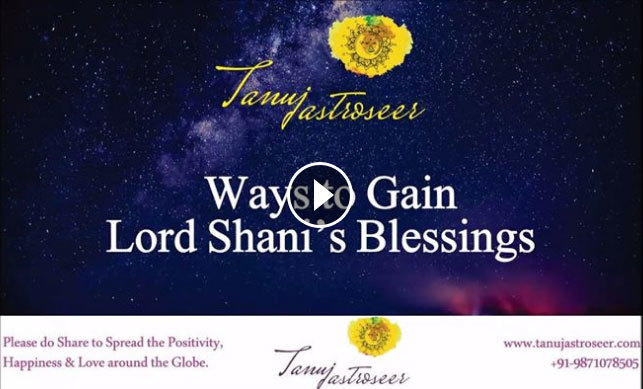 Check Out His Website | www.tanujastroseer.com/home.html
Here's His FB Page | https://www.facebook.com/tanujastroseer/
Get In Touch |+91 9871 078 505 & +91 11 4053 2630