Kamla Nagar is a vast market, and in every nook and cranny of this market, there is an eatery. All the eateries are popular hanging points for the college students because of their affordability and accessibility.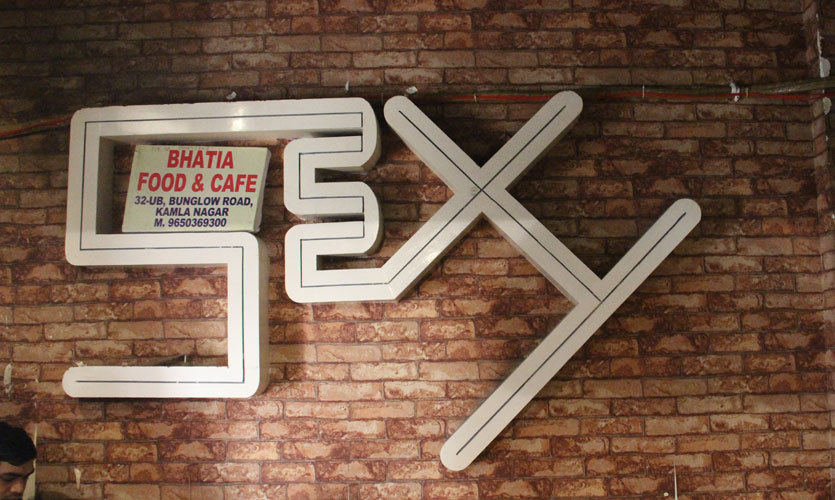 We decided to enter Chalte Phirte Momos, a restaurant situated in the lane behind McDonald's. It can be missed out quite easily because it's hidden away in the basement and looks very small from the outside. Don't let first impressions fool you though - it's quite spacious inside with their single-living-brick-exposed-wall-is-cool and printed walls. It was quite dimly lit with a few posters and frames on the wall. Loud music was blaring from the speakers - we kinda liked it already!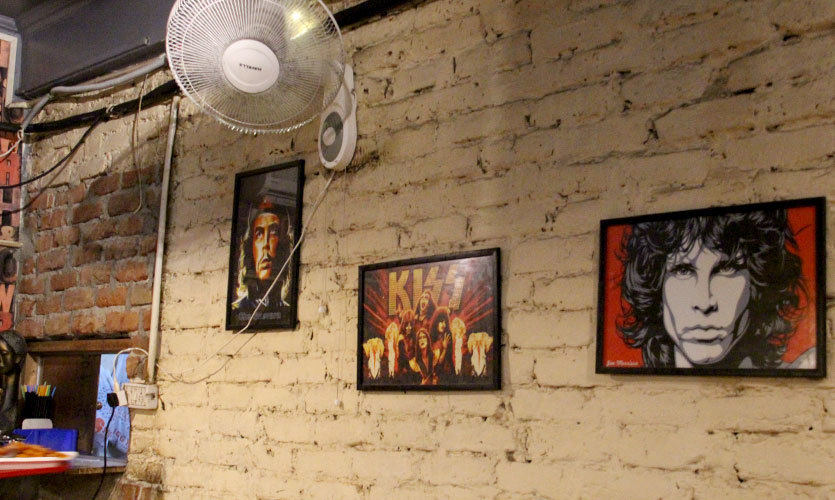 It had a vast menu - you could choose from different types of momos like steamed, tandoori, soy, Afghani - yada yada. They also had different Chinese dishes like noodles and rice and lots of soups to choose from, not to mention sandwiches, burgers, pizzas - et al.
So here's exactly what we dived into!
Belgian Chocolate Shake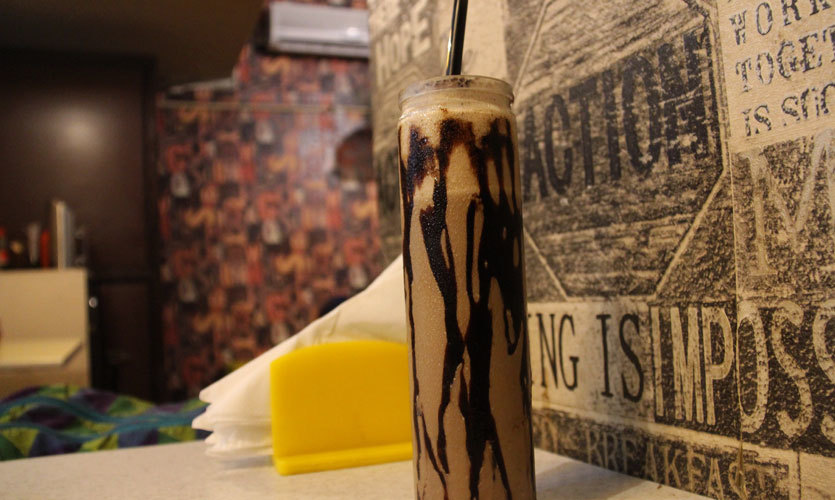 We decided to try this drink first, as we don't find this everywhere and when we do, it's almost always very costly. Here, this drink was fairly cheap and the quantity was pretty good too.  It was very frothy and topped with chocolate chips and had lots of chocolate sauce in it as well. It was more of a simple chocolate shake and adding the term 'Belgian' here felt useless, at least on our opinion. Overall, the drink was tasty and not too sugary, so that's a plus!
Tandoori Afghani Momos
Going by the name, this place is obviously famous for their momos. But boy, were we disappointed! On the suggestion of the waiter, we got their steamed Tandoori Afghani Momos. There were 8 pieces, which were served with mayo (it had chilli flakes and oregano in it), red sauce and mint green chutney. These momos were red in colour and otherwise didn't taste any different than normal steamed momos. 
They were filled properly with chopped veggies like carrot and cabbage. They tasted really creamy with mayo and chilli with the red sauce, but the green chutney was not at all a good combo with the momos. But as far as momos go, they were pretty tasty
Manchow Soup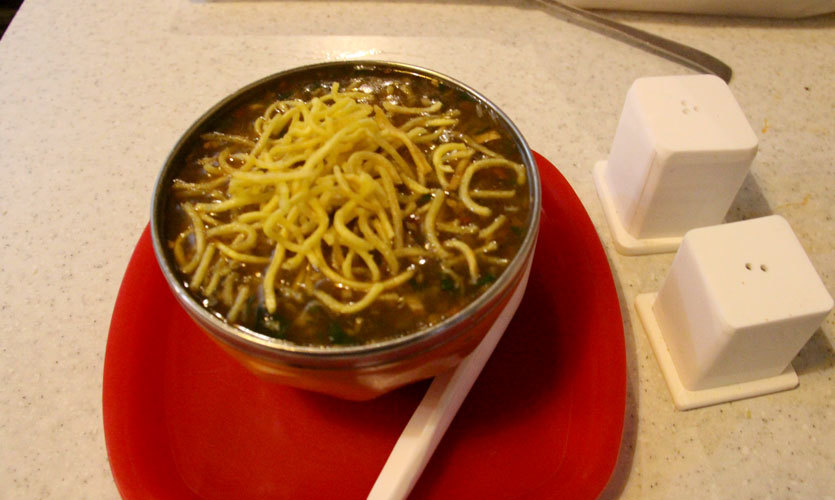 We wanted to try one of their soups, but not the same old sweet corn one. So we decided to try this one! It was topped with crispy noodles so by the time the soup comes to the table, the noodles wouldn't be soggy. It had loads of chopped veggies and it was sooo hot! Like anyone else, we were in a haste to devour our food and in the process, we burnt our tongues. It had a strong taste of ginger and it felt as if we were eating spring rolls in soup form!
Veg Chopsuey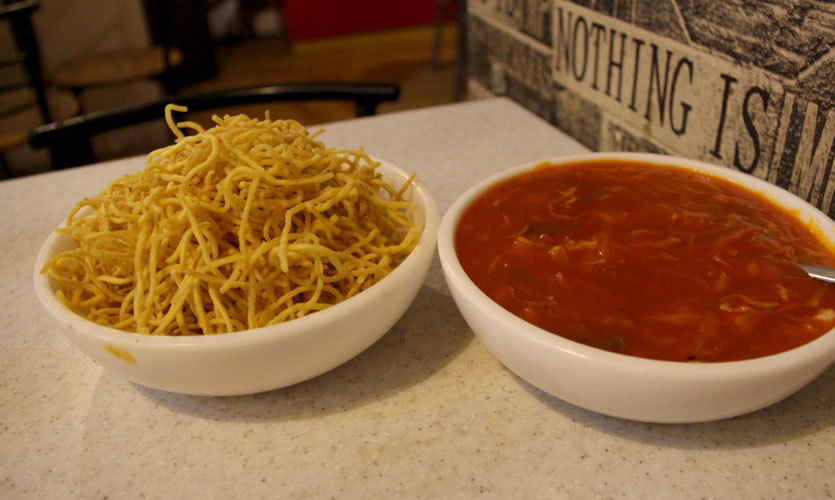 After our dilemma about what to eat, we finally decided to order the Veg Chopsuey. The chopsuey and noodles were served separately. The noodles were very crispy and we spotted capsicum, cabbage and red bell peppers in the chopsuey. The quantity was superb for the price!
In most places, chopsuey is served on top of the noodles and it gets to be a bit too much. Here, we liked their style of serving. The chopsuey had the right balance of sweetness and sourness. We were extremely satisfied with this dish -  a total must-have here!
Farm House Pizza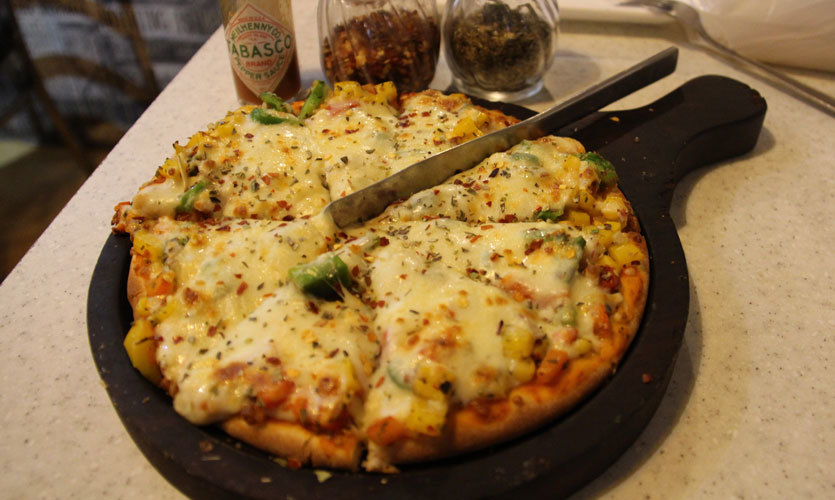 Pizza! Oh, how we love pizza! Now in most places where they serve Chinese food, you will surely feel a bit apprehensive about trying another cuisine. We were too! But it's our job to tell you what's hot and what not and so we decided to take a chance. The pizza here, however, was no big shakes. Mind you, we're not saying it was bad. It had onions, capsicum and bell peppers in it and the cheese was plentiful as well. It wasn't crisp though, and there was way too much of the all-purpose flour (maida). All in all, just ok we'd say!
A nice, cozy and cheap place to chill at with your buddies, we'd definitely recommend their Veg Chopsuey and the advertized Tandoori Afghani Momos here - you won't regret it peeps!
Meal For Two | Rs 500
Location | Behind McDonald's, Kamla Nagar, North Campus