Tandoori Achari Mozzarella Cheese Momos & More! 6 Types Of Momos We Tried @ Chalte Firte Momos
Chalte Firte Momos is the success story of a small momos stall from a local market to a franchise that is now open in 5 locations across the city after being here for over 6 years. They are dubbed to dish up one of the best tandoori momos in Delhi you can find to satisfy your momos cravings. With all these tales surrounding this joint, we decided to take a stroll across their momo-fied menu, boasting of a whopping 129 varieties of momos!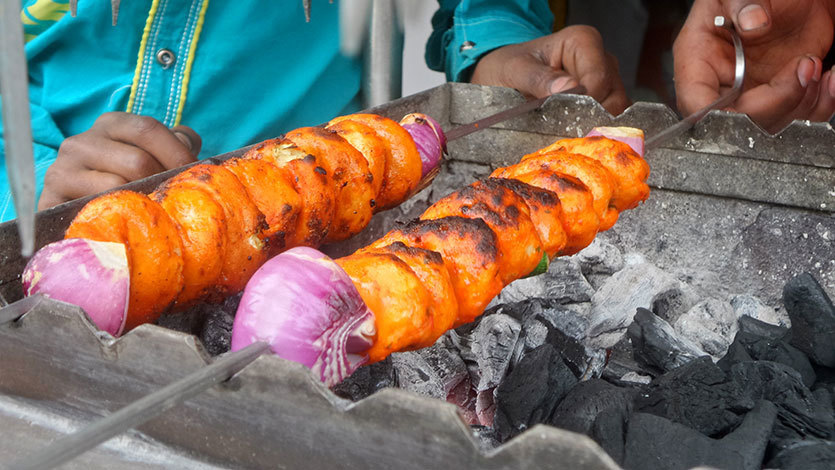 When in Rohini's Sector 9, DC Chowk is the 'IT' place to be! It has something for everyone with a vast array of shops for clothes, shoes and food. Your stomach won't be empty, but your wallet could end up empty! The shop located right in the middle of the market is a family-run business which serves momos to the young peeps who flock to DC Chowk as their everyday hangout adda. 
They have all sorts of momos like tandoori, achari, Afghani, gravy, manchurian, pizza, kathi and even mozzarella cheese! Here goes:
1. Tandoori Achari Mozzarella Cheese Momos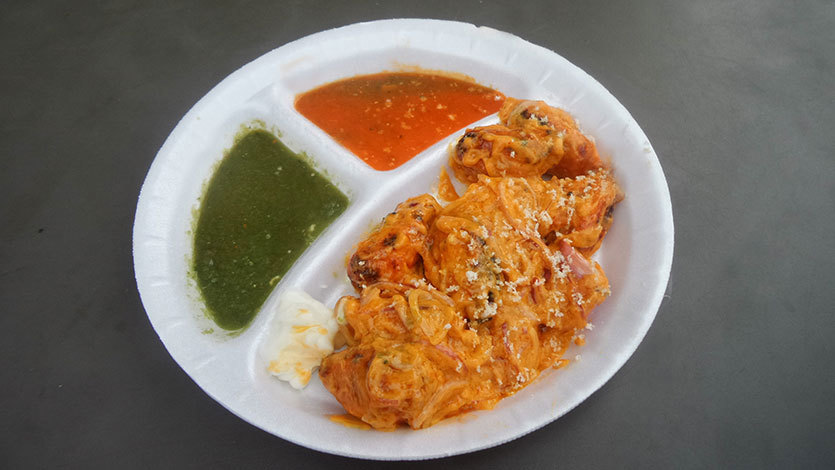 The name seems to have all our favourite things clubbed into one and this one was just that! The richness of the cheese, the smokiness from the tandoor and the tanginess from the achari marinade - the medley was justperfect! The melted cheese was amazing with the combination of the chilli sauce - must, must try!
Price | Rs 150
2. Onion Capsicum Manchurian Momos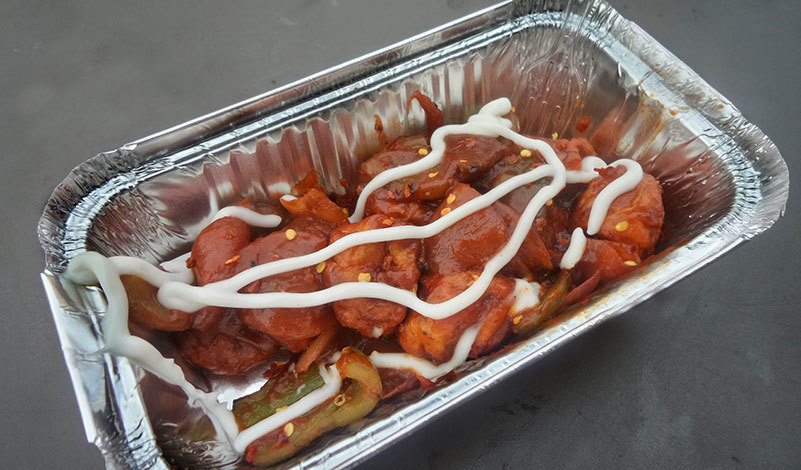 This was another innovative recipe that caught our eye and we couldn't hold back from experimenting away! It tasted quite nice, but was a tad bit bland for us - nothing that a good chilli sauce didn't fix though. It tasted just like dry manchurian with a tangy flavour of soy and vinegar which is what worked well for this dish overall. 
Price | Rs 100
3. Tandoori Chicken Momos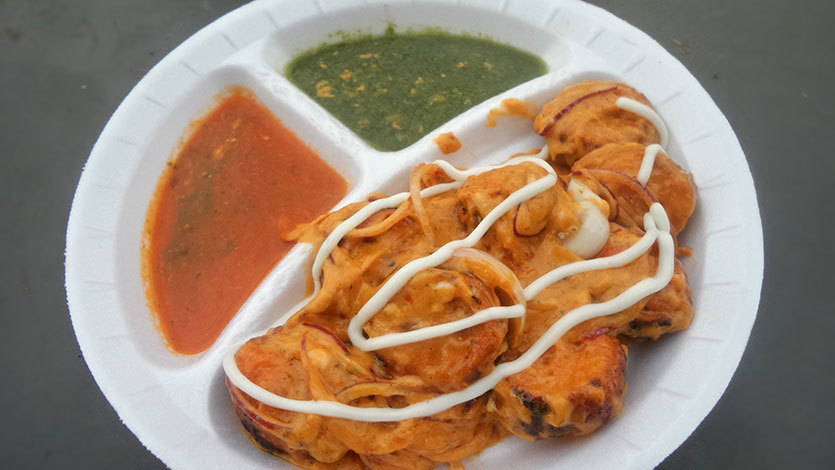 At times the best offering of a place can be the simplest one! This fact hits home hard with Chalte Firte Momos. These momos were close to perfection, including the filling! It doesn't leave you drowning in chilli and if you like, there's extra sauce on the side too. Perfectly balanced and served with some delicious tandoori onions and pudina chutney, this was our absolute favourite!
Price | Rs 100
4. Steamed Achari Butter Masala Veg Momos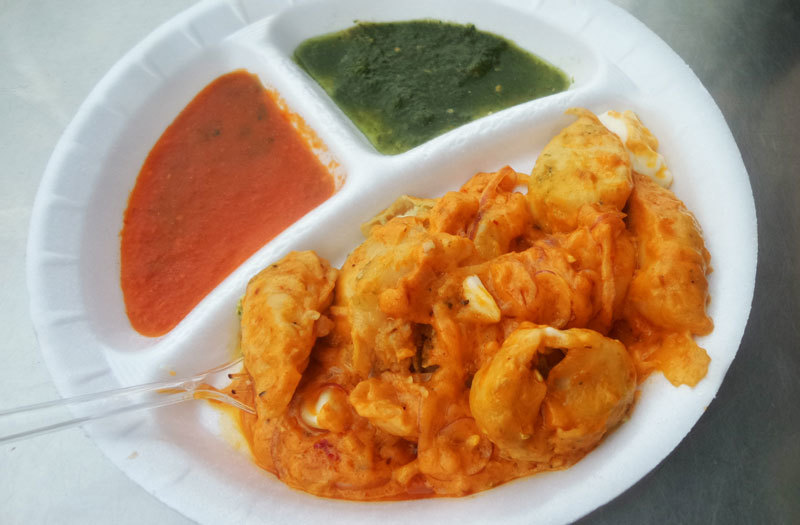 Trying another one of their delectable offerings, we ordered this one, and it wasn't chargrilled like all the others we dug into. It's kind of a diluted take on the achari momos with a little more spice and a little less smokiness to it. The filling was a mix of paneer and veggies that tasted damn good! 
Price | Rs 70
5. Tandoori Afghani Momos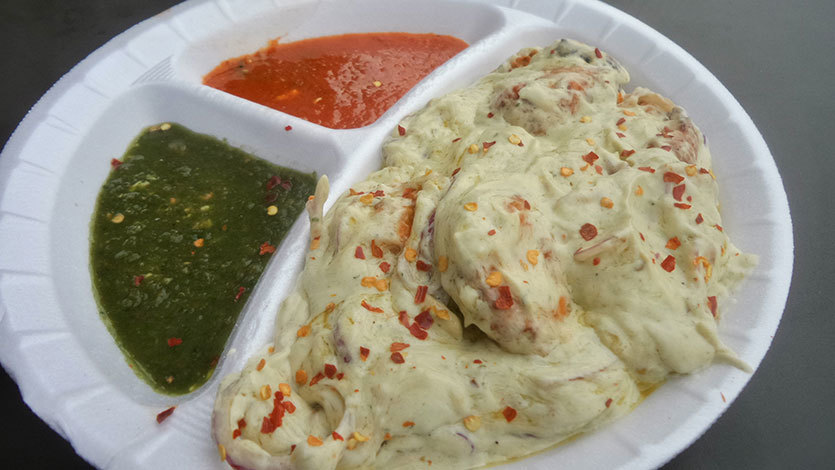 With the momos drowning in a malai gravy, this dish was too creamy to handle! It had an overload of cream and we couldn't taste anything apart from that. We'd like to see them balance out the creaminess with some more spices and not make it too sweet. The chicken filling was really good and had been cooked to perfection. We liked how it almost tasted like a chicken tikka without the gravy! 
Price | Rs 130
6. Pizza Momos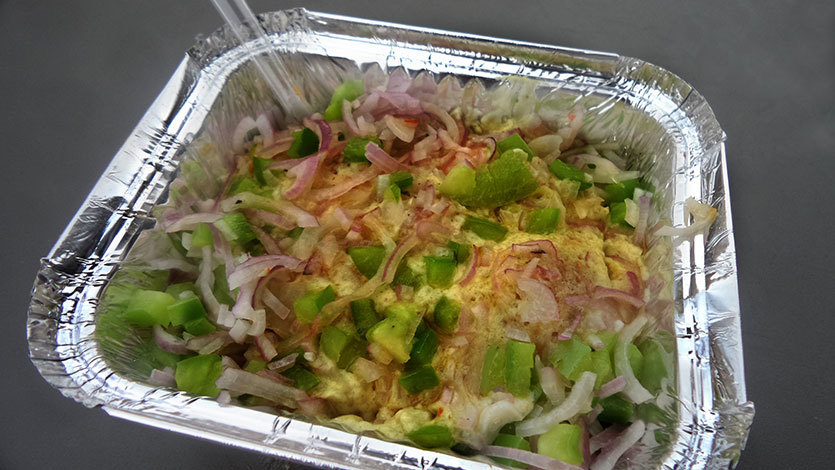 We can have pizza in any form! Pizzas and momos seem to make a spot on combination, however, sadly the dish presented to us was a bit of a disappointment. It lacked the characteristic marinara sauce that gives pizza its quintessential taste. It was basically veggie momos with a ton of cheese. It tasted a little sweet and undercooked, so we'd give this one a miss if we were you! 
Price | Rs 100
Budget-friendly eats with a place to sit and chat for hours, this place has become the centre of many lives and is constantly expanding its horizons. We liked the fact that they're trying to experiment, but were a little let down by some of the results. Apart from that, they stand up to their stellar reputation and we'll defo be back when in the neighbourhood. Until then, tell us your fave momo grubhouse in the comments that we should check out next! 
Meal For Two | Rs 200
Location |G-8, SGL Plaza, DC Chowk, Sector 9, Rohini