Talking Shop With Medha Khandelwal - Founder of Charu Desi, a Fabulously Niche Designer Label
All the bright vibrant colours of Delhi streets are imbibed on beautiful, flowy fabrics draped across every Delhi girl. Charu Desi manages to speak your mind, allows you to wear your personality on your sleeve (literally) and takes you one step closer to making your style your own. Bold, yet flirty, vibrant, yet subtle - Charu Desi is known for its ability to suit one and all! We got talking with Medha Khandelwal, the mastermind behind Charu Desi, about fashion, fun and Delhi!
What's the philosophy behind Charu Desi? What makes it unique?
Charu Desi was started off with the idea of getting unique and brilliant designs out in the market which would also be affordable. Charu Desi's collections always focus on what I see in my surroundings. Be it 'The Order in Chaos' - my first collection of life in Chandni Chowk or our new collection 'The Genda Phool'. Living in a country like India, we're surrounded by chaos, colour, charming architecture and it is this that motivates me as my work reflects the beauty of the things we generally take for granted.
What design aesthetic do you strive for?
I think the idea is to constantly innovate and strive for perfection. Good designs require creativity and an eye for things around you and a need to create something lasting and innately pleasing.
What's the best designing tip you've ever gotten?
Never be overly attached to your work - be critical of it even if it is your baby and you can't criticize it because then you lose the opportunity to make it better or be a better designer. Don't beat yourself up if your first attempt of a design is a failure. No one gets it right the first time. Perfection requires practice and patience.
What, according to you, makes Delhi 'so Delhi'?
Delhi means different things to different people, but to me it's home, it's chaos - loud and inspiring! It's the perfect amalgamation of different cultures and people. I feel the juxtaposition of the old world charm of Delhi with the ever bustling and flourishing new setup of Delhi is what makes it 'so Delhi'.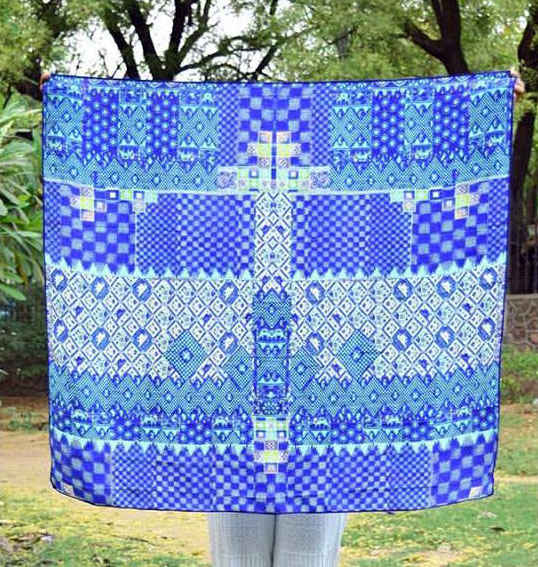 How has the Delhi street style contributed to Charu Desi's aesthetic?
I think people of Delhi are fearless when it comes to trends and fashion, they don't hesitate to experiment. I would describe Delhi's street style to be a mix of urban and ethnic, which in turn is what Charu Desi stands for too, urban yet ethnic, bold and edgy. Most of my designs are derived from observing people, objects around me, so I would say Delhi's street style plays a crucial part in the development of it all.
Which collection are you most proud of?
It would have to be my very first collection called 'Chandni Chowk' which was dedicated to the order in chaos of old Delhi. Delhi lives in a world of constant chaos, it's a big jungle of people, communities, practices, language, food and architecture, with secrets unheard of lurking in every corner. Our 'Chandni Chowk' collection depicts exactly this.
5 things about Delhi that inspire your work?
Food
Language
Architecture
People
Chaos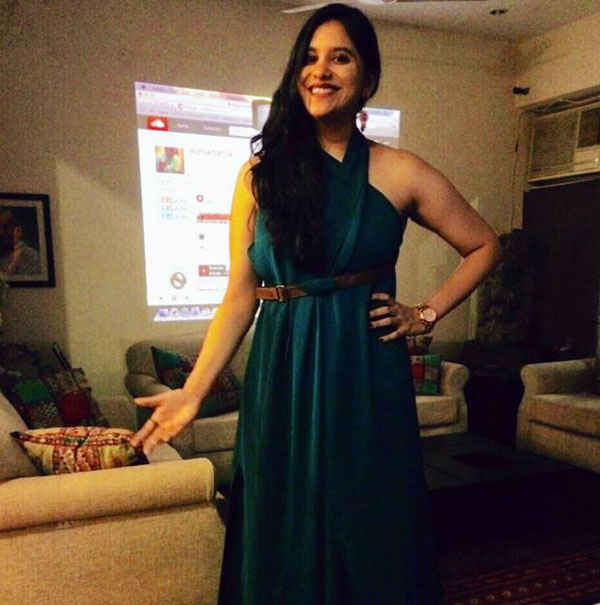 What would you have to say about the entrepreneurial spirit in Delhi?
For this generation, I feel the idea of a having a start-up is as good as being a doctor or engineer for the older generation. Entrepreneurs are the ones creating jobs, thinking, building, sharing, shaping and re-moulding India. In Delhi too, a new generation of young Indians have taken the decision to become their own bosses which gives them the space to give niche ideas the wings they need to fly.
What advice would you give fashion novices and budding fashionistas alike?
Don't be afraid to be who you are and ask questions, and always trust your gut. Showcase your talent even if you think it's weird or quirky. Fashion designing is a competitive world. If you have something that will give you an edge, then emphasize that.
This was truly revealing of all the undercurrents and inspirations that go into making a label a mind-bogglingly exquisite one!