Talk Shop With Armaan & Udayan Kapur - Founders of U.F.F.
A chilled-out label that makes good clothes for happy people - U.F.F. is the brainchild of brothers Udayan Kapur & Armaan Kapur. Their creations are stitched together with love & passion. We chatted with the duo, who claim to be poles apart yet remain in sync with each other, to know how they got so far & what keeps them going.
Could you tell us a little about yourselves?
Udayan and I (Armaan) were born and brought up in New Delhi. We've always been different people – Udayan (fondly called 'UD') enjoys sports while I enjoy films and reading! He's the operations and I'm the marketing, he values tangible results whereas my ambitions are tied to philosophy and art. That said, while we're vastly different people, we come from the same roots, and the constant back and forth of opinions has helped us learn from one another. 
What inspired you to start UFF? And what do you think makes it unique?
We belong to a business family (big surprise), with a background in manufacturing and apparel. I found it tedious to work the usual 9 to 5, and needed an outlet that utilised my interests (photography, design & writing). That said, I didn't want to ignore our in-house production capabilities, and Udayan was already working with the family, gaining a sizeable knowledge of labour, fabrics and trends. So we joined forces and with that, U.F.F. was born in March 2014.
U.F.F. had to be about the things that mattered most to us personally and not become a cookie-cutter commercial venture. UD and I have always enjoyed travel and easy, effortless clothing, and I'm big on recycling, so these values became the tenets of our brand.
Fashion in India can be cut-throat anyway, but we're determined to run a chilled-out label that makes good clothes for happy people. We're lucky enough to run our own creative business, so why not have some fun with it?
3 summer must haves in the wardrobe?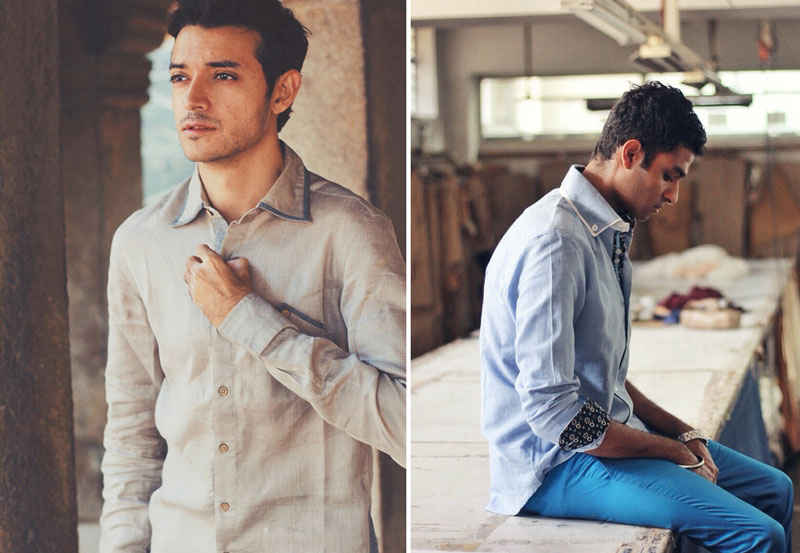 This is tricky, because taste is subjective…
I always prefer subtle over showy, so my wardrobe is full of solid colours. A few white shirts (linen or cotton), light jeans and some brown flip-flops and I'm all set for the terrible heat (in style!).
UD would say it differently and his only summer must-have is printed shirts and coloured chinos. The quirkier, the better.
The best compliment your work has ever received?
That it's relatable and represents real people.
India is vast, and we try to highlight all manner of shapes, sizes and faces through our clothes (it's reflected in the shape/cut of some patterns, too). So it's extremely gratifying when someone appreciates that effort.
Which designers do you'll admire the most? Why?
'Less is more' is the motto we follow. Some design houses that inspire us are Dusen Dusen, Lazy Oaf, AYR and Pintón. Each is different from the other but they all understand restraint, and we love that. 
Which is the most treasured piece of work from your collection?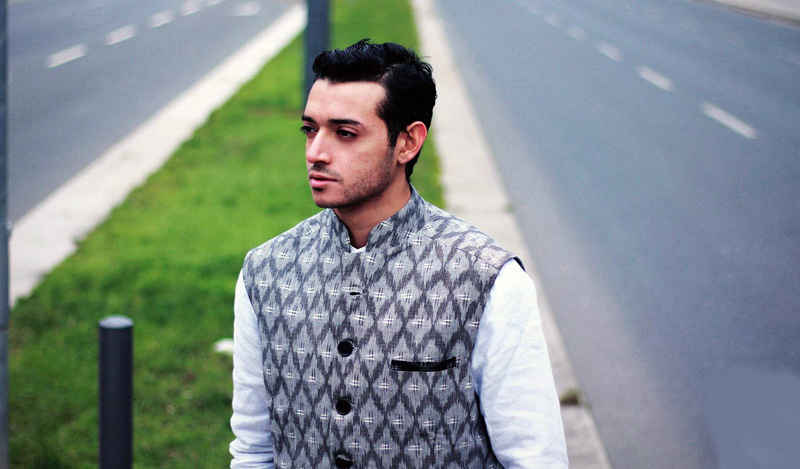 Every piece is special in its own way, right? UD's and my favourites are poles apart (our mother who helps us with design sometimes has pretty strong opinions, too). 
My favourite piece is a now sold-out fusion dress from our first collection called 'Kriti' – mint-green, gota patti and neon pink accents. So breezy and vibrant, reminds me of a summer dessert. 
Udayan's favourite is one of the first ever shirts we made called Blue Holiday - powder blue with a floral accent. Keeping the base the same, we made three accent options for customers to choose from (we love doing this), keeping the shirt unique and charming in its own way.
What, according to you, makes Delhi 'So Delhi'?
I think Delhi is So Delhi because of its sheer randomness! We can go from snobbish to humble in the blink of a second, and the culture reflects that. For example, you'll find a car loaded up and going to Pandara Road for street food, and the same gang goes to Oberoi for a boozy Sunday brunch. Besides that though, Delhi has a fighting spirit and tenacity that often goes unrecognised. We have a lot of pride in where we come from, we're always smiling about it (or yelling about it. It could go either way – it's an unpredictable city).
Top 3 restaurants/cafes to hangout in Delhi?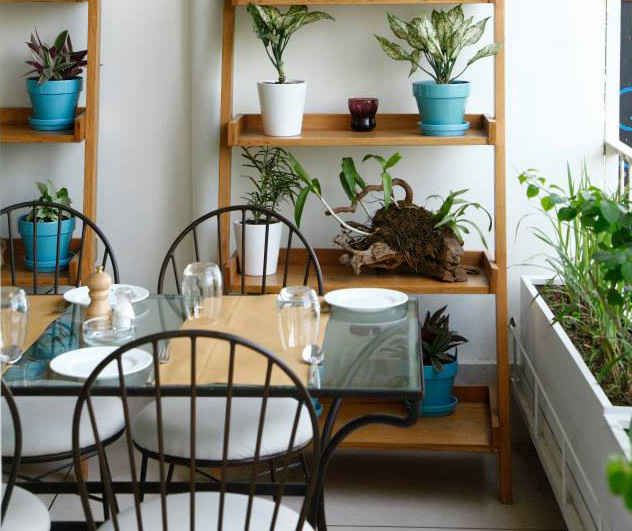 We LOVE food. Three places is too limiting a number, but here's some we love:
1. Sangam Kebab (Hamdard Chowk), run by Ustad Moinuddin – a hole in a wall, best melt-in-your-mouth kebabs, ever!
2. Coast Café above Ogaan (HKV), airy ambience and totally fresh food.
3. Arabian Delites (Def Col, under Nirulas flyover), sit in your car and have some old-school doner kebabs and Thums Up!
5 things about Delhi that inspire your work?
1. The pace of life – it's a rush, but it keeps you going, it keeps you on your toes and we work well under pressure.
2. The networking – people collaborate with each other all the time, and Delhi opens up so many doors for us to meet interesting artists and entrepreneurs.
3. The people – you see all sorts in Delhi, it's a melting pot of stories from all walks of life. If you listen, you can learn so much (what to do, and sometimes what not to).
4. The scene – more music gigs, galleries, festivals in parks & theatre performances. We want to be part of the cultural scene, and Delhi is definitely getting there
5. The landscape – walk around long enough and you'll see everything. Beautiful forts and temples, swanky malls, big gardens, slums & winding alleys. It definitely influences our colour palette and campaigns, and offers such interesting backdrops for photoshoots!
A piece of advice you wish someone had given you when you started out as a designer?
We went too big when we started out, and honestly didn't do our research. So don't overcompensate, and pinpoint who you're making your clothes for. That way, you save your time and money at every step. We still have a lot to learn, but we're better now, and aware of our niche. Also, to anyone starting out – keep calm, don't stress too much, and enjoy the process!