Disclaimer: Bearing in mind the current health crisis befalling the city and the world at large, we're tweaking our content policy and recommendations. Stay positive, keep hygiene levels up and don't fall prey to panic and misinformation.
"Mirza sahib ko phool nahi chadhayenge?" asked an astonished stall keeper outside Mirza Ghalib's tomb as we attempted to enter the area without the usual offerings of flowers and sheets. Such is the level of respect for the poet who referred to Delhi as "the soul of the world". Come follow us inside!
About The Man Himself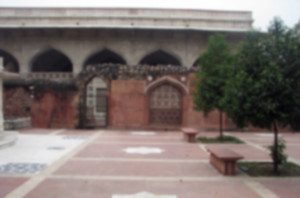 Born in 1797, Ghalib is often referred to as the Urdu Shakespeare. Ghalib literally means 'most excellent' and he was, without doubt, the greatest writer of ghazals and poems in his time - the early 19th century. He was a close friend of Bahadur Shah Zafar and was well known in the imperial courts of the Mughal empire. He also went on to teach Bahadur Shah Zafar II Urdu and Persian. He is said to have spent his dying years here in Nizamuddin basti and hence, it only seemed right for him to be buried there.
A Gem Encased In Marble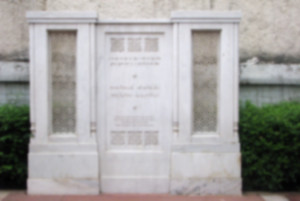 The tomb of Mirza Ghalib is built along one edge of the Chausath Khamba enclosure and is very close to the famous Hazrat Nizamuddin Auliya's Dargah. As you enter the small black gate, you can see an elongated stone tablet on your right. On this tablet are neatly engraved a few words about Mirza Ghalib in Urdu, Hindi and English. 
As you proceed further, you'll find yourself in a more open courtyard sort of space. Enclosed in a small marble structure on your left, the tomb is a work of art and apt for a poet of his stature. The tomb itself is made of white marble and people can be seen religiously offering rose petals at the foot of the tomb, whispering and praying. You are required to remove your shoes outside this marble structure if you wish to take a look inside.
Beautifully Simple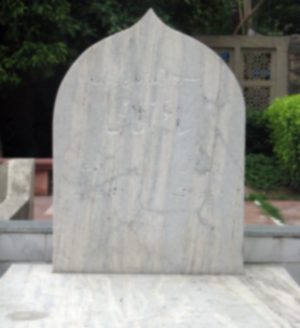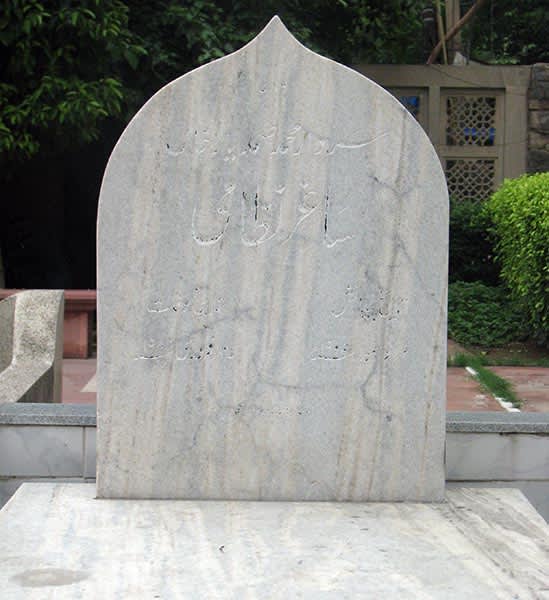 Right behind Mirza Ghalib's tomb i.e. behind the marble structure lie a few other tombs. Some say they belong to his family members while others claim that lesser known poets rest here. One tomb in particular looks very new compared to the others. It also has something inscribed in Urdu on it. There are a few stone beaches for you to sit and absorb the simplicity of the place. On the other side is another stone slab which has a Ghalib quote engraved into the marble. Its English translation is engraved too, which says:
"When nothing was there, God was there,
Had nothing been, God would have been;
My being has defeated me,
Had I not been, What would have been".
Honouring The Legend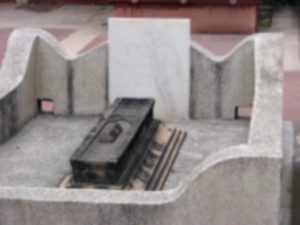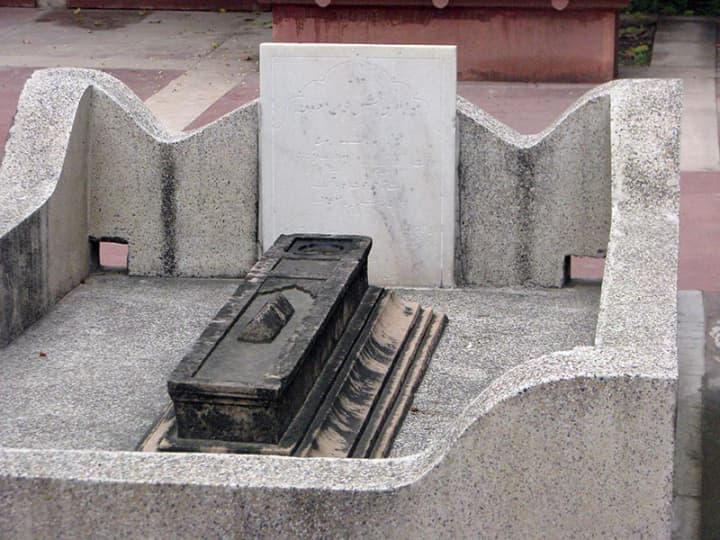 Just as you exit the tomb, on your right you'll find the Ghalib Academy. It's been established by the government in memory of the renowned poet to ensure that all his beautiful work can be looked up at one place and does not get lost in the sands of time. This academy houses a library and small museum. The former of which has a rich collection of Urdu literature, both historical and contemporary. The museum is well maintained and exhibits a vast assemblage of the legendary poet's rocks, paintings and other works.
As Prophesied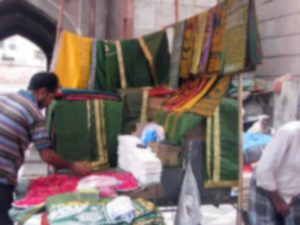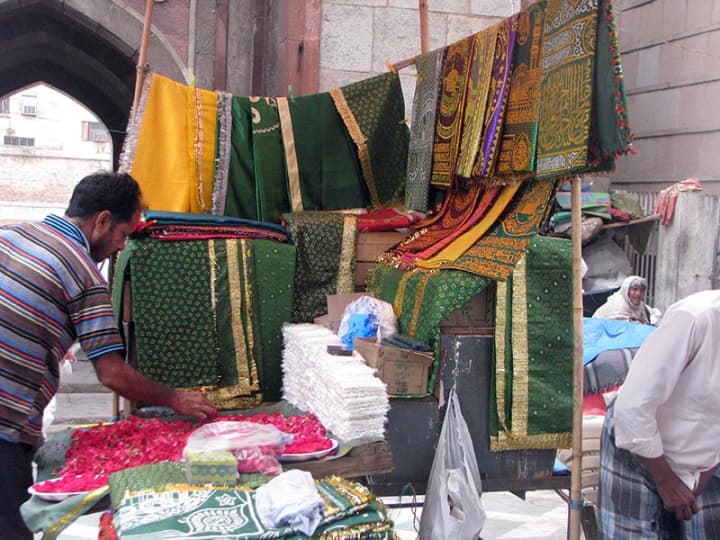 As hundreds of devotees flock here every year, it proves how right he was when Ghalib once said "My age has ignored my greatness but it shall be recognized by generations to come" - he must be smiling in his grave today.
Come pay homage to this brilliant and insightful man - whose ghazals are relevant in every age and whose poetry remains timeless!
Location | T-395/2D, Dildar Nagar, Nizamuddin West