Happily nestled in the very popular Ambience Mall, Vasant Kunj is Peninsular Kitchen. The place serves South Indian coastal food and drinks hailing from the peninsular belt of the country, hence the name. The interiors of the restaurant are inspired by that of a cruiseship. White wooden windows, anchors on the wall and a ship-shaped table will rightly elevate your expectations. The place has a fairly large kitchen with two-sided glass windows, so you can easily view how your food is being prepared. It also has a petite, but a well-stocked bar area.
Take a look at our take on this fancy eatery! 
Soan Curry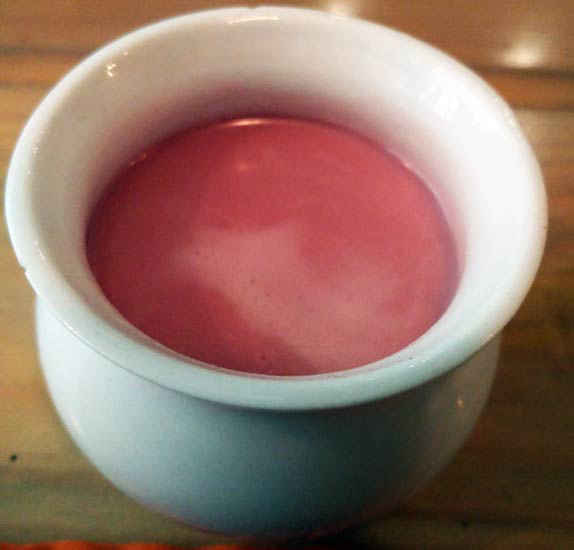 Before we started off with our culinary experience, we were greeted with Soan Curry, also known as Kokum. It's a welcome drink which has a light pink colour and is served in a handleless cup. Lighte southern flavours mingle on your tongue to let you know that you're going to embark upon a flavoursome journey at this coastal place!
Seafood Rasam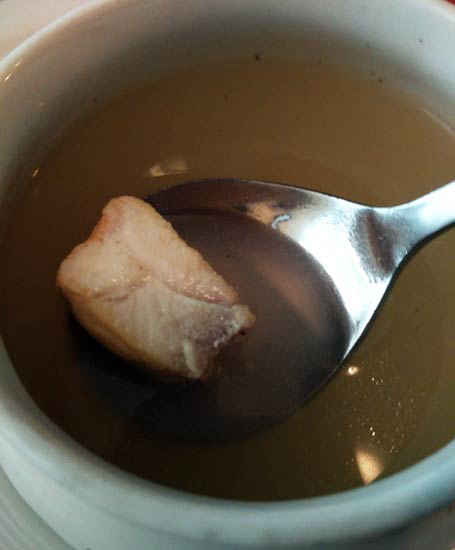 We started off by ordering their Seafood Rasam! With clear soup-like texture, this dish completely took us by surprise. Soothing and flavoursome, the rasam contains chunks of well-boiled fish and squid, which were very tasty. We relished the rasam till the very last sip and you will too! 
Kerala Stir Fried Prawns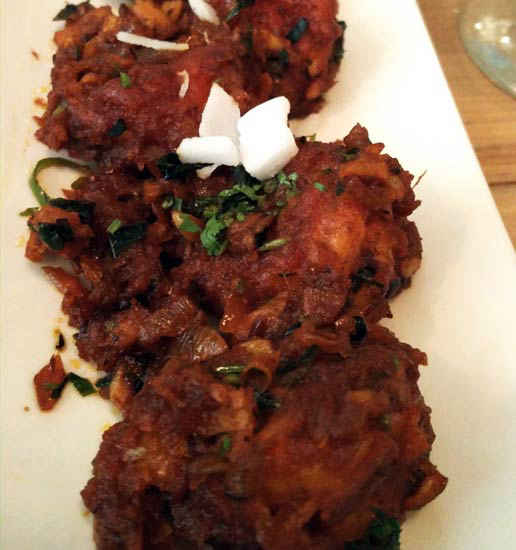 For starters, we sampled their Kerala Stir Fried Prawns. A rare dish from north Kerala, it was essentially a sweet and spicy prawn fry, with a twist of onion-tomato masala added in. The prawns almost seemed to disappear under the overloaded palate of onion and tomato puree. One of the best prawn dishes we've had in a long time! 
Khatti Machli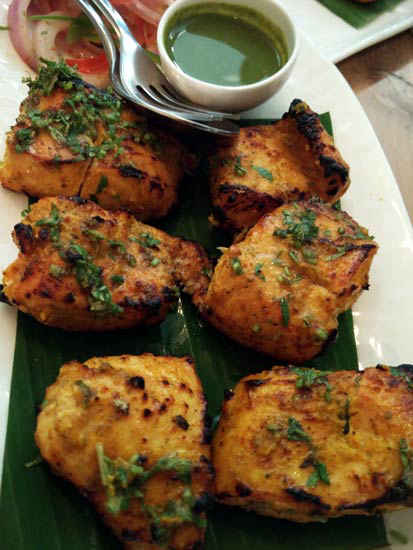 Next we tried their Hyderabadi Khatti Machli. Fresh fish marinated with tamarind, yogurt and spices was then tucked into the tandoor - this one was whipped up using an ancient recipe which they've borrowed from Nizam's Kitchen. The big chunks of yellow tender fish instantly became our favourite! 
Chettinad Chicken Roast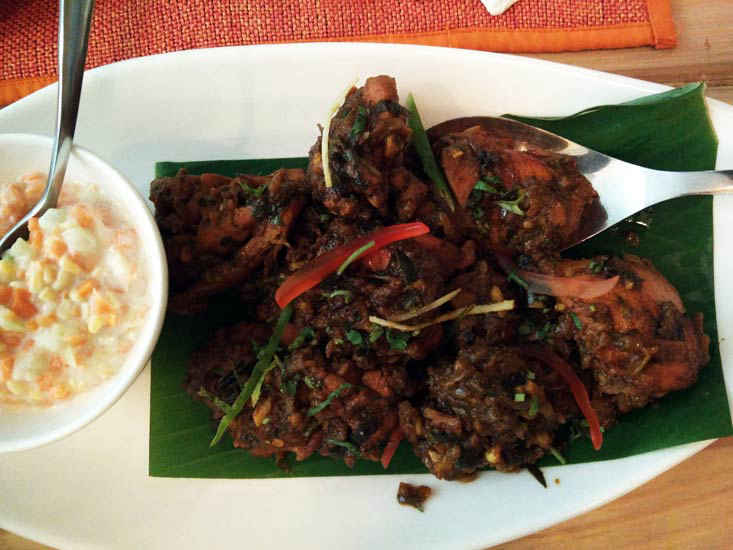 One of the main ingredients of coastal food is the Chettinad masala, which they freshly prepare in their kitchen every day. Keeping this in mind, we happily tried their Chettinad Chicken Roast next. Black pepper and cardamom flavoured chicken roasted with whole spices and tempered with desi ghee, needless to say, this one was superbly delicious! 
Butter Pepper Garlic Mushroom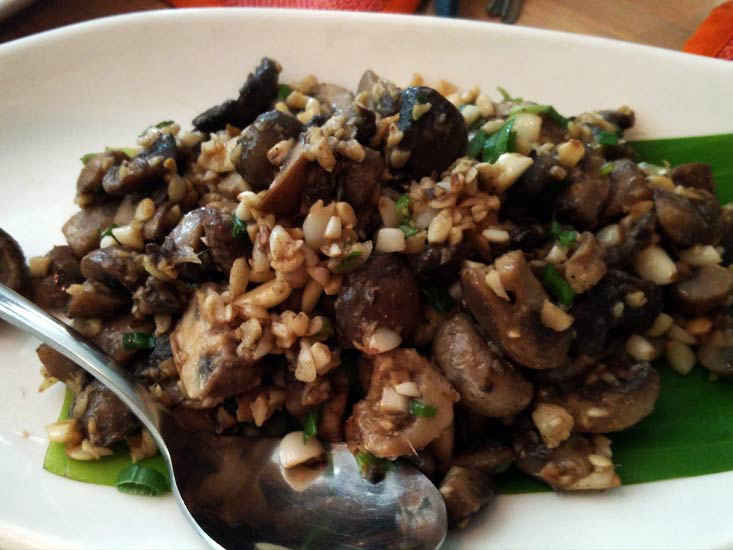 Vegetarians should opt for their Butter Pepper Garlic Mushrooms! Golden fried dumplings made of Bengal gram and sliced onion, with the yummy flavour of garlic suffused in the preparation elevated this simple dish to an altogether new level. If you're anything like us who love a tadka of garlic, then you must try this dish!
Tossed Mini Idli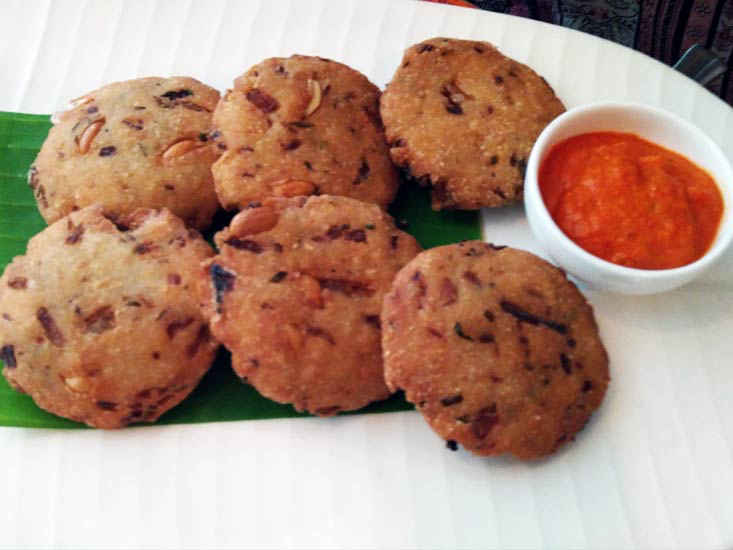 Next we gobbled up their Tossed Mini Idli, also know as Podi Idli. Small, cute little idli globes were tossed in a special spice mix called 'gunpowder'. We'll just say - 'Chota packet, bada bomb', these mini idlis instantly filled our mouths with a riot of tasty flavors! 
Appam with Mutton Stew
For our main course, one of our favourites was their Appam with Mutton Stew. You can also opt for their Vegetable Stew, prepared with a mild curry of vegetables with coconut cream. But we loved ourselves some well-cooked mutton in southern spices and it went so well with appam that we were instantly transported to coastal heaven. A must try! 
Coconut Mojito, Cosmopolitan & Aamtini
For drinks we glugged down their Coconut Mojito - a classic mojito given a coastal twist with chunks of juicy coconut. We also loved a good glass of their Cosmopolitan, which had the perfect balance of sweet, sour and booze! But what won our hearts was their absolutely delightful Aamtini! Bored of your regular martini? Then try Aamtini - which was essentially your regular aam panna that had been given a boozy twist.
Pineapple Halwa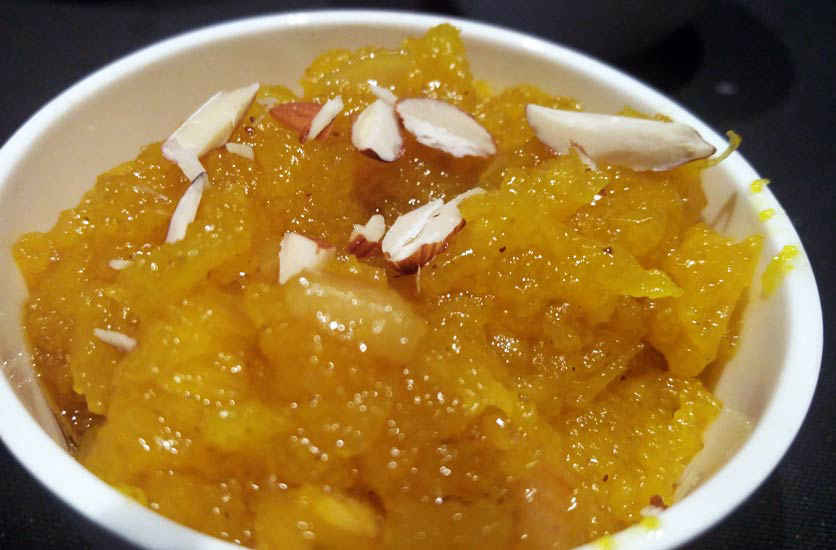 For desserts, Peninsular Kitchen has some really different and interesting options, for instance, their Pineapple Halwa, which is slow cooked pineapple with coconut milk and dry fruits. Our first time with halwa made of fresh fruit and we couldn't help but wonder why didn't we visit this place sooner. Absolutely delicious! 
We're already in love with this place thanks to the delectable food. But one more reason to visit this place is their amazing BOGO happy hours (Mon - Fri all day long), (Sat - Sun till 9 PM). The place also serves all these amazing dishes as part of their buffet, so you can book your table and enjoy a hearty meal at very reasonable prices! 
Meal For Two | Rs 1,600
Location | Level 3, Ambience Mall, Vasant Kunj