Delhi
5 Places In Delhi That'll Make You Feel You're A Million Miles Away
Disclaimer: Bearing in mind the current restrictions in the city and the world at large, we're tweaking our content policy and recommendations to focus more on staying indoors and exploring the digital world and all its wondrous offerings! Stay positive, keep hygiene levels up and don't fall prey to panic and misinformation.
At the best and the worst of times, Delhi can be a little overwhelming. In all of the confusion, sometimes we just need to take a break and get away for a little while. However, our bosses aren't always so kind to let us have a weekend road trip, so here are some places INSIDE Delhi, where you should be heading to right away that'll make you feel like you're in a different place altogether! P.S. Some of these places might be closed, given the current scenario, so you might wanna check before heading out.
1. The Piano Man Jazz Club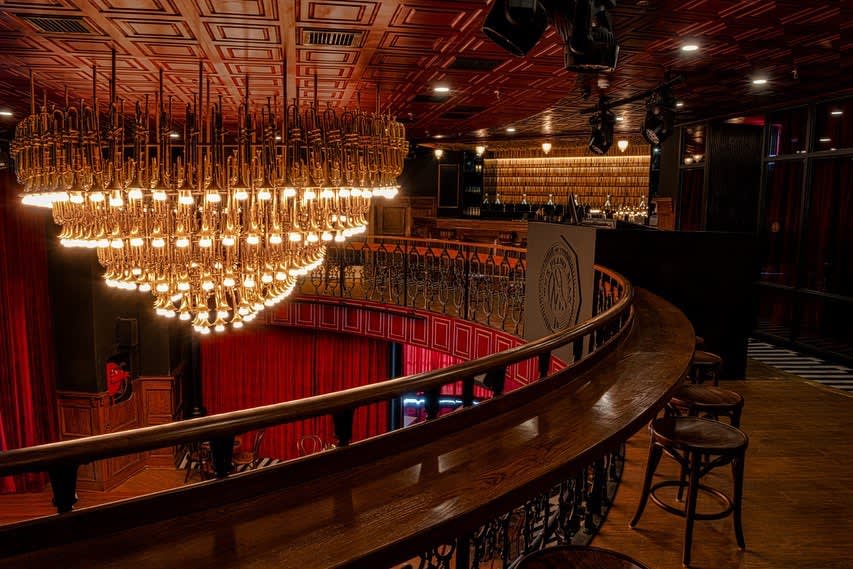 It's a first-of-its-kind jazz club in Safdarjung which is a pleasant change from the usual loud clubs and cafes. The décor is far from clichéd with the deep wood floors, raw exposed brick walls and rustic chandelier lamps that will transport you straight into the roaring 20s jazz era of American culture. The stage forms the centrepiece and focal point of the club as this is where all the magic takes place! 
There's never a dull moment and the managers make sure that there is always a stunning line-up belting out soul-stirring tunes on the grand piano. The food and drinks, which are prepared to perfection, are an added joy to the ambience. Come here and get lost in the melodious world of jazz! They'll be opening their doors again on 1st August with limited dine-in and delivery.
Where | The Piano Man Jazz Club - B-6-7/22, Safdarjung Enclave Market, Safdarjung & 32nd Avenue, Part II, Sector 15, Gurgaon
Call Them | +91 11 4131 5181
Check Out Their FB Page | https://www.facebook.com/The-Piano-Man-Jazz-Club-826258357452277
2. Zorba The Buddha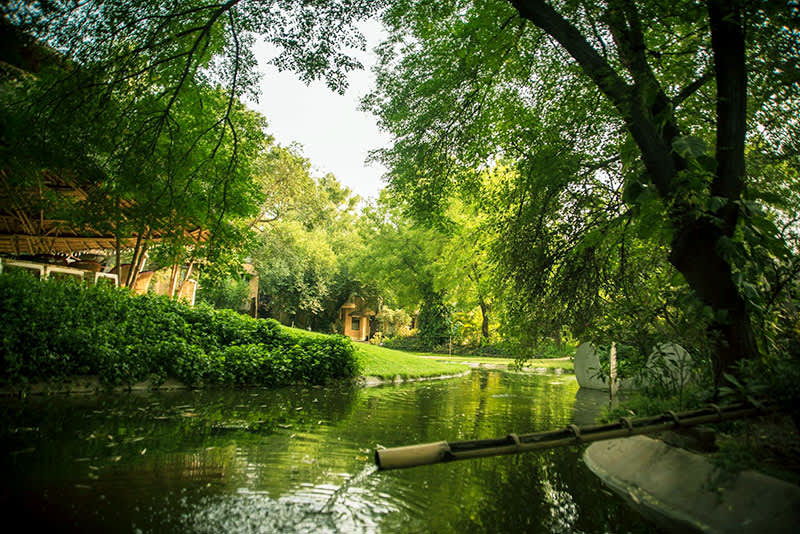 It's a spiritual retreat, cultural centre, gastronomic paradise and live music venue all rolled into one delightful experience! Visit here at any odd time and you'll find people huddled together in groups doing yoga, art therapy, spiritual therapies and simply chatting and exchanging stories in the vast, green and peaceful area. At night, there are bonfires and the entire community of people here sits together to enjoy a warm and simply prepared organic meal. Sounds just perfect, doesn't it?! P.S. The place is currently closed for visitors due to the ongoing health crisis.
Where | Zorba - 7, Tropical Drive, Mehrauli-Gurgaon Road, Ghitorni   
Call Them | +91 8929 014 985
Check Out Their FB Page | https://www.facebook.com/ZorbaTheBuddhaDelhi/
Here's Their Website | http://zorbathebuddha.org
3. Artusi Ristorante Delhi And Gurgaon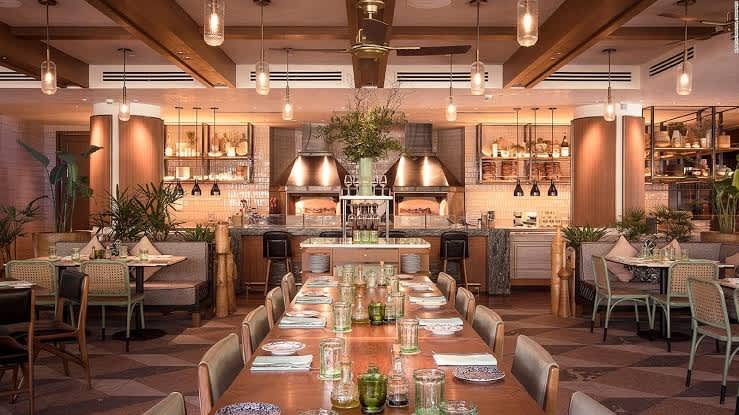 Picture Credits: keshav solanki
Artusi Ristorante Delhi and Gurgaon brings the rare and unique flavours of the Emilia Romagna area in Italy which is known for its sensational Italian cuisine. The décor is minimal and inspired by Italian and culture with occasional pops of colour. If you're overwhelmed by the choices, go for thearchitecture  tasting menu which comprises a five-course meal. 
We were blown away by the amazing quality of the soft, fresh bread and the creamy, flavourful risotto which was better and had flavours unique from anything we've tasted before! If you're looking for a quick jaunt to Italy without the expense of travelling, this is the place to drop by at.
Where | Artusi Ristorante Delhi And Gurgaon - GK II & Golf Course Road
Call Them | +91 8800 209 695 (GK II Outlet)
Check Out Their FB Page | https://www.facebook.com/ArtusiRistoranti/
4. La Vie En Rose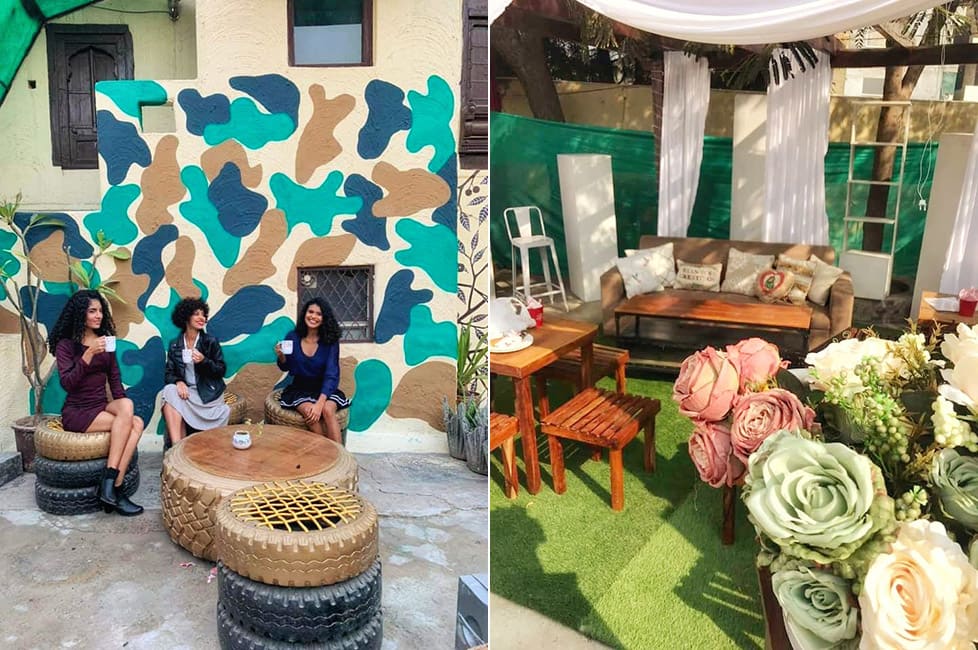 Touted to be Delhi's first FashArt Cafe, La Vie En Rose is a dreamy place and totes Insta-worthy! Decked up with vibrant roses and beautiful paintings, this place will make you whip out your cameras and capture every corner! They serve a variety of Naga dishes like Wok Tossed Shitake, Mixed Vegetables With Raja Mirchi, Chicken With Bamboo Shoot and more. Land up here with your girl squad and get clickin'.
Where | La Vie En Rose - FashArt Studio And Cafe - 253, Westend Marg, Saidulajab
Timings |  11 AM - 9 PM
Meal For Two | Rs 800
Call Them | +91 9153 535 330
Check Out Their FB Page | https://www.facebook.com/Fashartcafe/
5. Kingdom Of Dreams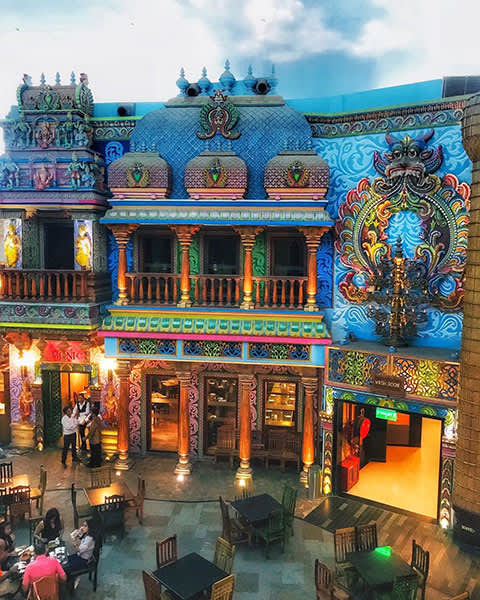 Picture Credits: the.merakified
This place takes entertainment to a whole new level - spread out across a sprawling, massive area. Kingdom of Dreams is home to live performances, a multi-cuisine experience and overwhelming shopping options. There's the Culture Gully which is a street of different state pavilions offering native, authentic dishes; The Nautanki Mahal for live dramatic performances and the Showshaa Theatre which is a grand complex for performances.
Go here for their Broadway-style production, Zangoora which is an elaborate and engaging musical and will make you forget all about that dreaded deadline you have to meet!
Where | Kingdom Of Dreams - Auditorium Complex, Sector 29, Gurugram
Entry | Rs 600 Onwards
Timings | 12:30 - 11:30 PM (Closed On Mondays)
Call Them | +91 1244 528 000
Check Out Their FB Page | https://www.facebook.com/kingdomofdreams/
Book Your Tickets Online Here | http://msticket.kingdomofdreams.in/index2.html
So, what are you waiting for? We've given you enough reasons to escape the maddening pace of Delhi and head over for some soul-refreshing experiences without having to pack your bags!