Take a Breather & Get Away | Check Out These Best Wildlife Breaks From Delhi
Picture Courtesy: Ross Huggett.
One of the best ways to break away from routine and to witness nature at its best is to go on a wildlife adventure. The good news is that there are many wonderful wildlife parks that are not very far from Delhi. Here's a list of some of the best wildlife breaks from Delhi that you should watch out for your next vacation!
Jim Corbett National Park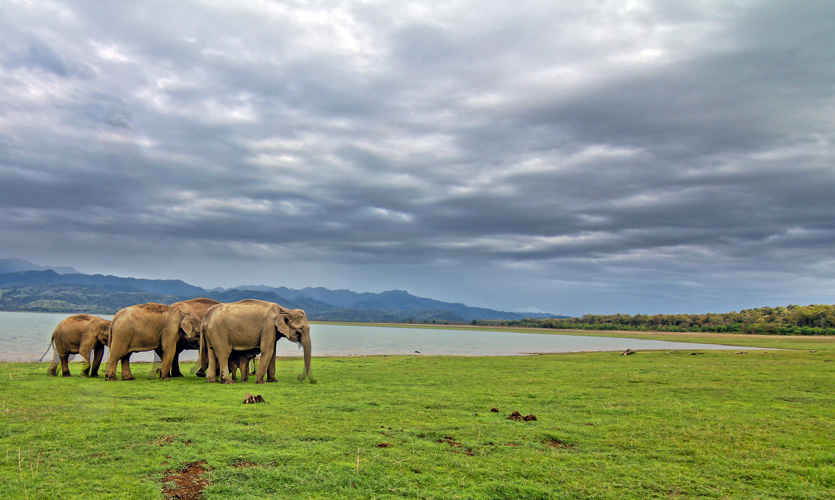 Picture Courtesy: Roshan Panjwani
Located on the foothills of the Himalayas, the Park is known for its luscious greenery and wide variety of flora and fauna. One thing that it's most famous for is tigers! Tourists from all over the world come here to catch a glimpse of this majestic species. A safari of this park will also bring you face to face with leopards, elephants, sambars, chinkaras, and deers. For bird watchers this place is an absolute paradise because it is home to 585 kinds of birds. 
Distance From Delhi | 235 Kms (5 Hours)
Sariska Tiger Reserve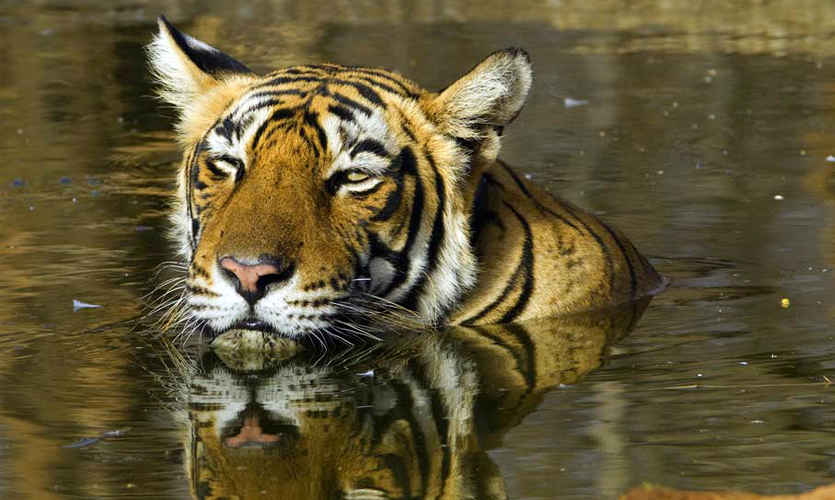 Picture Courtesy: Koshy Koshy
Sariska in Rajasthan is home to majestic tigers. The terrain of Sariska is covered with thick forests, valleys and hillocks of the Aravalli Mountains, along with numerous water bodies. Apart from tigers, Sariska has a rich population of langur, nilgai, and birds. The best thing about Sariska is that besides wildlife it also has great heritage like the famous Bhangarh and Pratapgarh Fort. 
Distance From Delhi | 201 Kms (4.5 Hours)
Keoladeo National Park (Bharatpur)
Picture Courtesy: Drifty
We really owe it to Prince Bhamji of Morvi (Gujarat) for giving us Bharatpur because it was his idea to convert this place into a wildlife reserve. Keep a pair of binoculars handy and you may just sight the Siberian Cranes, Coot Snipes, Flamingo, Rosy Pelican, and Red Crested Pochard. Besides birds, the place is home to Black Bucks, Monitor Lizards, Jackals, Pythons, and Sambhars. It also has many forts, museums, and palaces. Do visit the Lohagarh Fort and the Government Museum. 
Distance From Delhi | 205 Kms (4 Hours)
Ranthambore National Park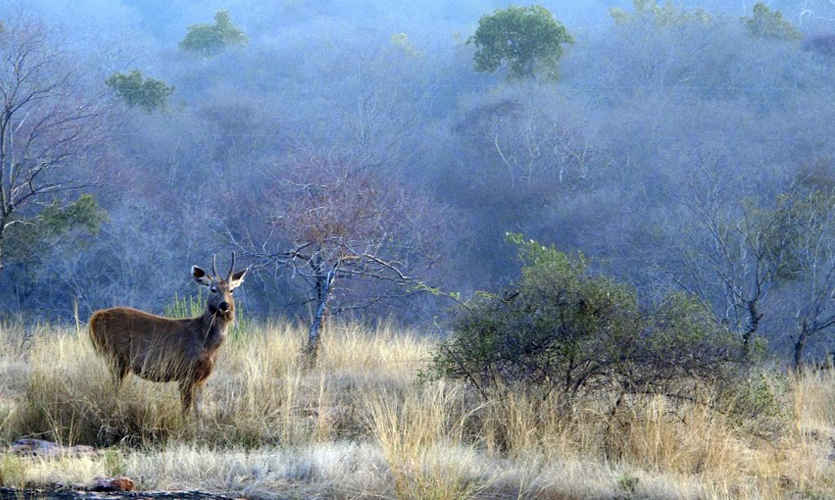 Picture Courtesy: Mandala Travel
It is amazing how one place can have it all - from wildlife, hills, beautiful water bodies (ravines, lakes, and ponds), rugged terrain, and ruins of historical monuments is what Ranthambhore has to offer. If you are lucky enough, you can catch a glimpse of the majestic Bengal Tiger in their natural habitat. Since the place was ruled by the Yadavas during the 8th century and later by the Chauhans and Mughals, Ranthambore has many historical monuments too like the Jogi Mahal and the Ranthambore Fort. It is approx 420 kms away from Delhi.
Distance From Delhi | 382 Kms (7 Hours)
Bandhavgarh National Park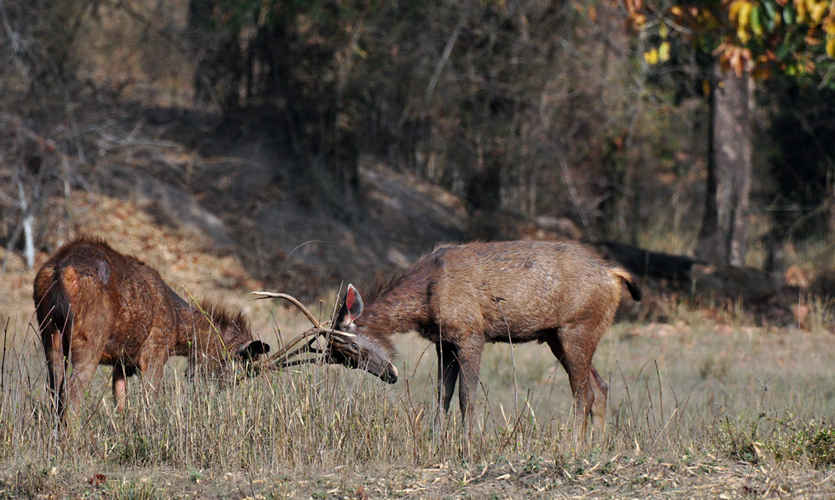 Picture Courtesy: Jag P
Located in Madhya Pradesh, Bandhavgarh National Park is home to the majestic tiger and a wide variety of flora and fauna. Its rich forest combined with Son River and Johilla River on the eastern side and Umrar River on the western side makes it a fertile ground for many species of animals (bison, langurs, chitals, and sambars). There are many ancient caves in this park that you must visit. Besides this you must also visit the Bandhavgarh Fort. The place is approx 740 kms away from Delhi.
Distance From Delhi | Fly From Delhi To Khajuraho and then travel onto Tala Park Entrance (7-8 Hours)