5 Hot Winter Cocktails That'll Help You Brave The City's Frosty Days Better
Standing around half-frozen to death at parties, pretending to love that ice-cold cocktail in your hand? Yeah, we know what you mean. Don't stop partying, just mix up your drinks. We bring to you some precious, awesome warm cocktails for you to while away those freezing evenings! Just order up, sip on these and have fun!
1. Apple Cigar @ Lutyens Cafe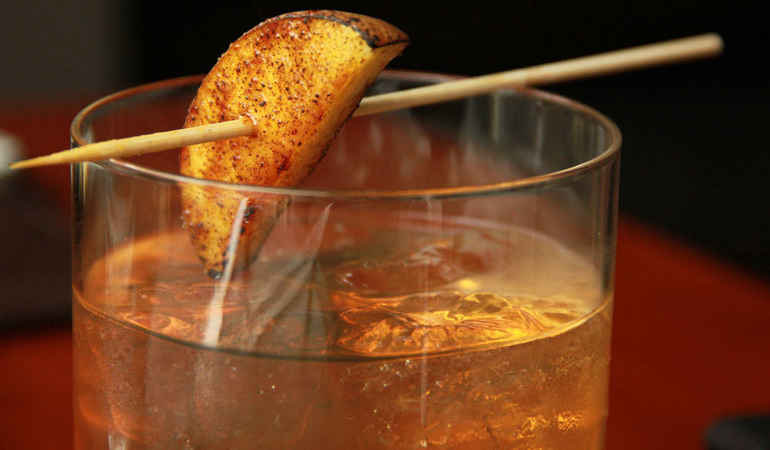 We guarantee you've never tried this one before! Made with copious amounts of smoked whiskey (yay!), splashes of clove bitter, apple juice to taste and smoked candy, this drink will become your fave in no time. Picture yourself lounging at their beautifully handcrafted leather chairs with arches all around you, and a butch glass of some Apple Cigar in your hand - sounds pretty awesome, doesn't it? So, weekend plans sorted? See you there!
Where | Lutyens Cafe - No. 22, Janpath Road, Opposite Le Meridien Hotel, CP
Price | Rs 445
Call Them | +91 9891 722 222
Timings | 12 PM - 1 AM
Check Out Their FB Page | https://www.facebook.com/LutyensCafe/
2. Hot Shoddy @ Hauz Khas Social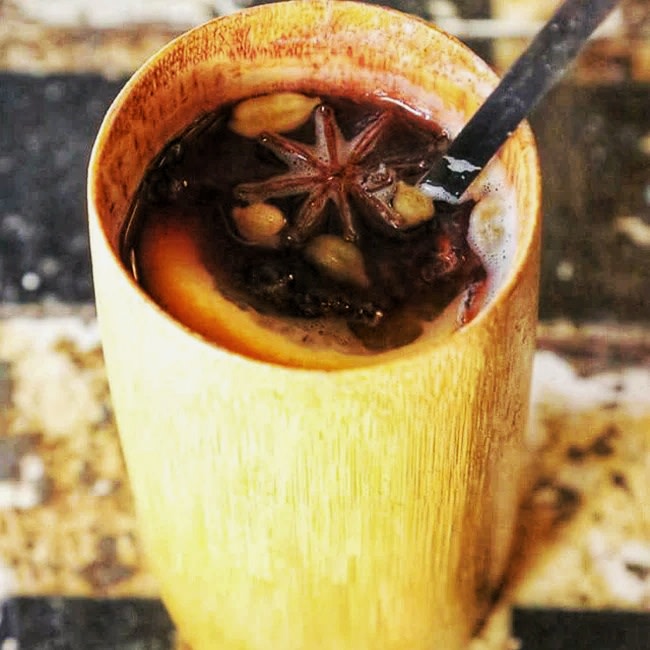 The most-loved bar-cum-workaholic hangout joint Social can't really be expected to lag behind in this cornucopia of whizzing cocktails, now can it? Social's presented us with their Hot Shoddy! What's it got you ask? A divine infusion of heaps of brandy (of course), oodles of honey, fresh cinnamon, cloves and freshly-cut slices of apple and orange. Seriously, just go and try it!
Where | Hauz Khas Social - 9 A & 12, Hauz Khas Village
Price | Rs 330
Call Them | +91 7838 652 814
Timings | 11 - 12:30 AM
Check Out Their FB Page | https://www.facebook.com/HauzKhasSocial/
3. Mulled Wine @ Perch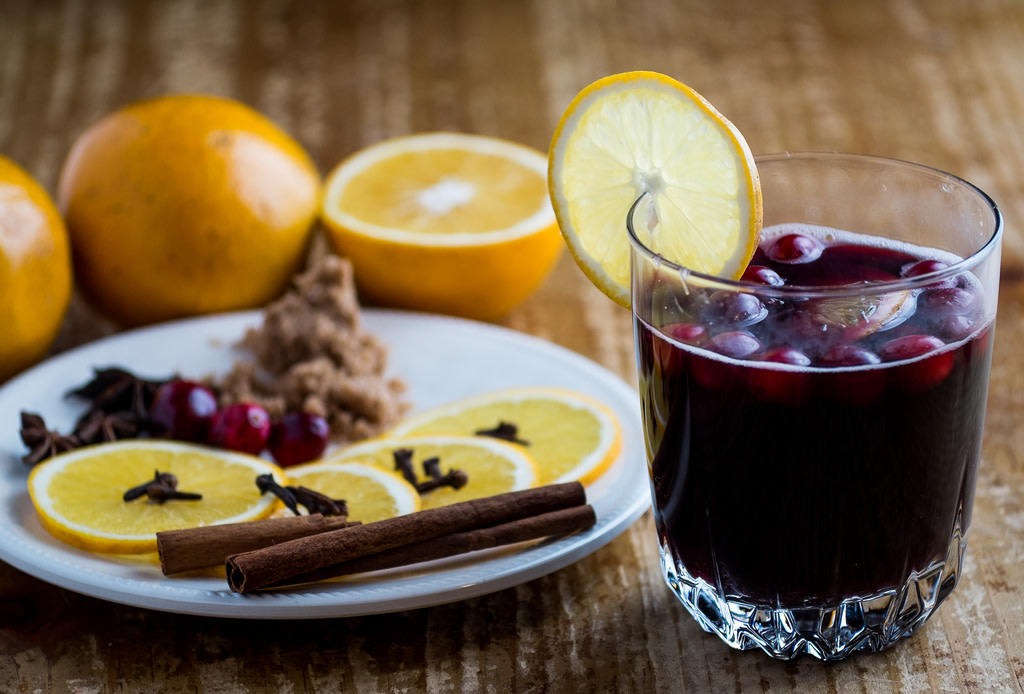 A perfect European-style cafe, with natural light flooding in, wooden flooring, plants and high bar stools, set the perfect ambience to enjoy happy, intimate conversations and a glass of soothing mulled wine. In general, the place has an excellent array of wines and coffees to choose from & an extensive food menu to go with it, so head over to indulge!
Where | Perch - 71, 1st Floor, Khan Market & Priya Complex, Vasant Vihar
Price | Rs 475
Call Them | +91 8588 889 199
Timings | 8 AM - 1 AM
Check Out Their FB Page | https://www.facebook.com/perchindelhi/
4. The Royal Indian Punch @ Ek Bar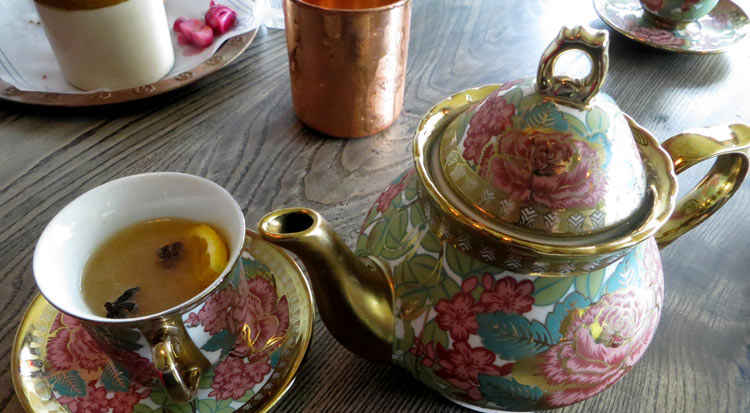 If you really want to go all out and slurp up a truly exotic cocktail, how about The Royal Indian Punch at hip Ek Bar? Served in beautiful little porcelain cups, this one's a whiskey cocktail is made up with, funnily enough, Kashmiri Kahwa, grapefruit and sprinkled with lots of spices! They even add in sliced ginger to add some zesty winter flavour - must try!
Where | Ek Bar - D-17, First Floor, Defence Colony
Price | Rs 500
Call Them | +91 11 4168 8811
Timings | 5 PM - 1 AM
Check Out Their FB Page | https://www.facebook.com/ekbarindia/
5. Apple Cinnamon Cider @ Molecule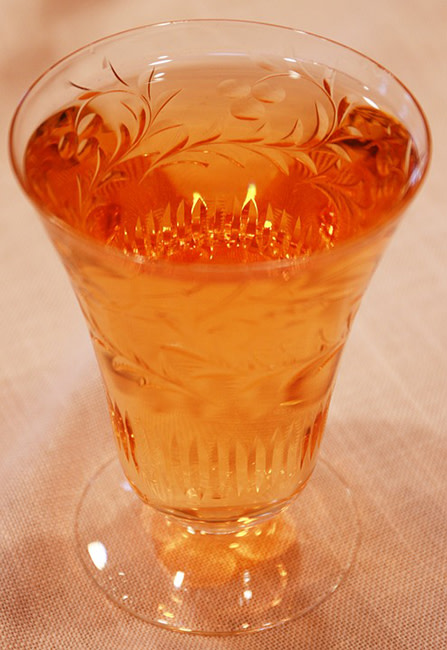 Molecule, Gurgaon is the hottest bar in the city's jet-set radar! They've even mixed up a winter cocktail for you guys - Apple Cinnamon Cider! Traditionally cooked with lots of splashes of apple cider and maple syrup, this yummy warm cocktail is then heated and garnished liberally with cinnamon sticks, cloves and other spices to add that zing. But the catch here is that it's only made on order, so inform them before you drop by!
Where | Molecule - Sector 29, Gurgaon
Price | Rs 300 Onward
Call Them | +91 8826 677 705
Timings | 12 PM - 1 AM
Check Out Their FB Page | https://www.facebook.com/Moleculeggn/
So, take bae along to sip on these yummy cocktails and have a happy winter!