Tete-a-tete | Decoding Delhi with William Dalrymple At the Jaipur Lit Fest
William Dalrymple is a significant figure in any conception of Delhi- his award winning books, specially the one that chronicled Delhi, City of Djinns,  producing travelogues that are simply unrivalled. Dalrymple lives in Delhi with his wife Olivia and three children.
He's also known to be enthusiastically hopping around the Jaipur Literature Festival, as one of the co-founders and directors where we got to have an insightful chat with him!
Do you think that it's true that good writing is just good editing?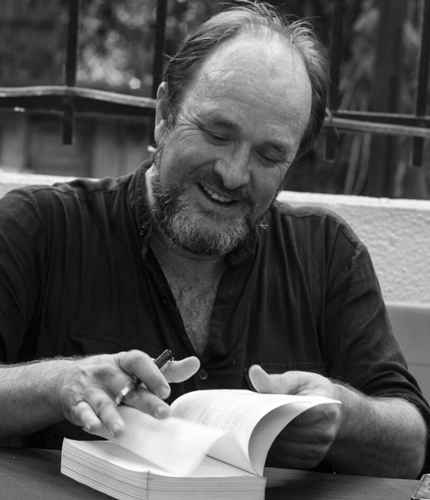 There's a huge amount to be said for that proposition. Ernest Hemingway wrote 32 endings to A Farewell to Arms. If you only write one, then you're already quite good an author. 
It's like training, because when you begin writing a book, when you are researching, you write so badly, slowly and clumsily, it's like you've been on a long, Christmas holiday and you start jogging again. By the time you've written three or four chapters, you're beginning to get fit. The second half of the book is always seven hundred times easier to write than the first half.
You've been living in Delhi for a long time now. Have you felt a change in the governance since the new party came to power?
To be honest, I am a writer, and I sit at my laptop all day, writing books. I don't take the metro in the morning to work, I live on a farm and grow my own vegetables, I have my own generator for electricity. So I'm not the best person to ask that! 
 
What I can say is, vis-à-vis Jaipur, is that we have never had more support from any state government than what we had from the current one! So whatever anyone says, we could not have had more support than we had from this government.
So what did you think makes Delhi So Delhi?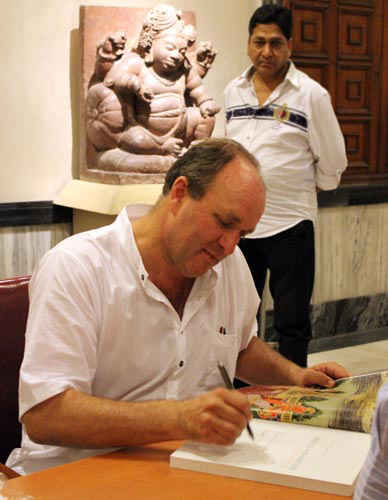 Everyone has their own Delhi, cities are like that; different people have totally different experiences of the same place. I see a different Delhi from the one that other people see; I mean, the traffic jams, the pollution, the grime and the bad urban planning is all there but I choose to live here by choice.
 
I love the central areas, I love Lodhi gardens, the Gol Gumbad, the wide avenues and the beautiful trees, the birds singing, the dome of Humayun's Tomb, Lal Qila, Purana Qila, Jama Masjid, and Chandni Chowk. Additionally, we now have a world-class city with amazing cinemas and restaurants - I find that for me, Delhi provides everything that I could want from a city.
In travel writing itself, do you think it is the content or the context which is the cake?
Well, in any book it is the writing and how you write it that is the cake. A great travel writer can make a really boring journey and make it sound incredibly interesting while some sort of gung-ho teenager can go through the Amazonian jungles and not make anything out of it. It's the literary skills, primarily. So, content. Many things have to come together to make a great book. But it's certainly true that a great writer can do amazing things with any journey. 
 
William Dalrymple is an incredible authority on everything So Delhi, and we are glad that we could get a chance to directly take his views on this wondrous city, which will continue to lure people by its charms!
 
This interview is conducted by Srishti Chaudhary. A graduate of literature from Lady Shri Ram College, Srishti's interests vary from writing on film, travel, politics and society. She takes life lessons every day, and her favorite subject to write on are people, as she believes that the world is going one way, and the people another!