#SweetStreetFood Anyone? We Have Rahul Sweets In CP Serving Us Since The Past 32 Years!
Gulab Jamun, Rasmalai and Gajar ka Halwa - these words are enough to make your drool and crave some desserts while you enjoy the sights and sounds of Delhi! While most street stalls stick to savoury items for their offerings, Rahul Sweets in M Block of Connaught Place have been the odd fellow giving us some sweet reasons to ditch our diets and give in to some rich and sugary delights! 
The stall has been in the same spot for more than 32 years and is known to serve the sweet cravings of office-goers in the vicinity.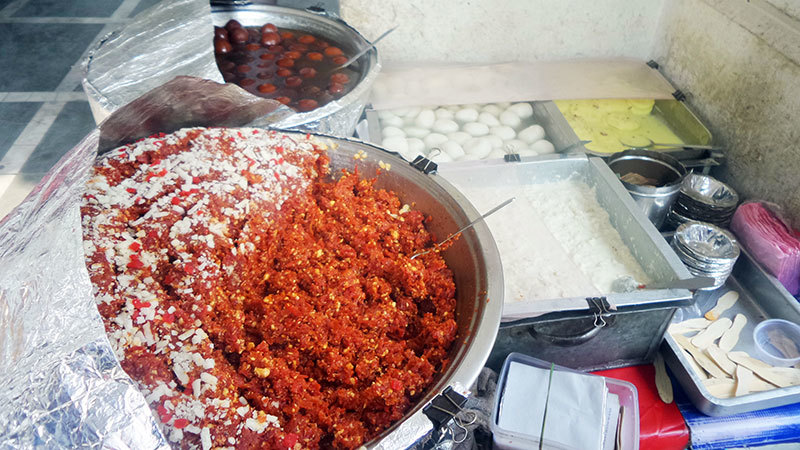 In winters, the menu includes Gajar ka Halwa, Gulab Jamun, Rasgullas and Rasmalai. Everything is served warm with a generous helping of Rabri! In the summers, they play it cool with Kulfi, Faluda, Rasmalai and Rabri - the heat killers for this sweet junction!
Here's all that we dug into here: 
Gulab Jamun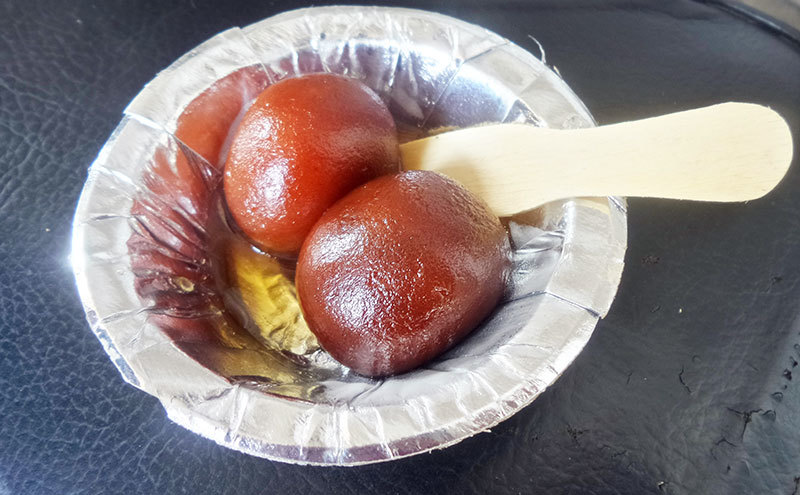 Who doesn't love these deep fried round balls of maida soaked in the golden liquid called sugar syrup! The Gulab Jamuns here were soft enough to melt in your mouth. They didn't have the filling of mewa that some may dislike and that was a major plus for us! The sweetness was perfect and we couldn't stop at just one! 
Price | Rs 20 For 2 Pieces
Rasmalai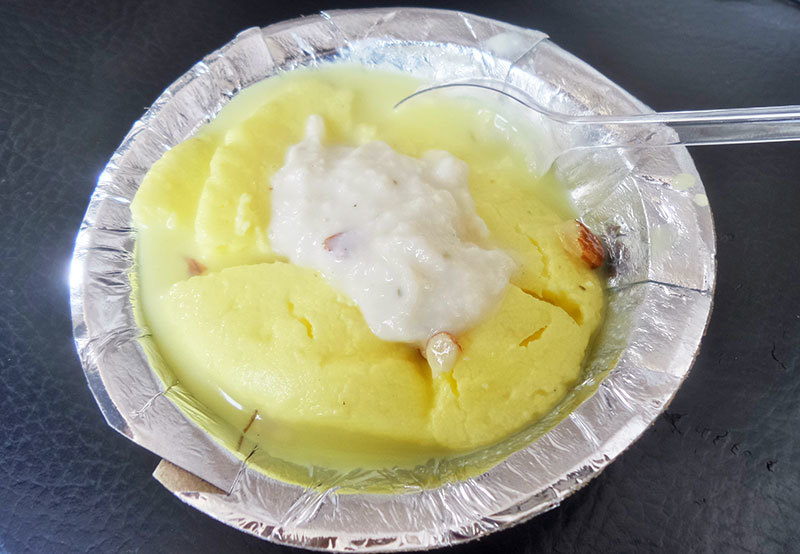 This milk based snack is really light as compared to the others. You can bog down around 3-4 pieces easily before realizing you've actually had it. That being said, the Rabri they put on top makes it slightly more heavy but tasty nonetheless. Our only complaint was the overcooked bits of pistachio that were bitter in taste and quite the let down. 
Price | Rs 30 For 1 Piece
Gajar Ka Halwa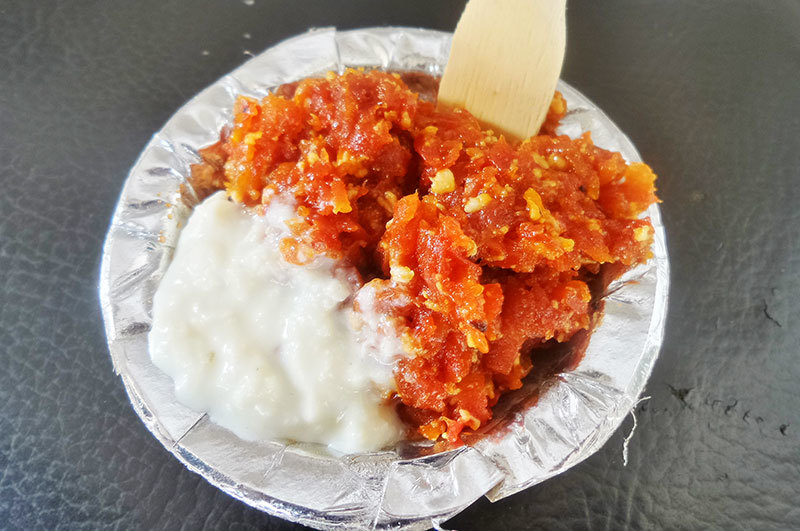 Everyone loves Gajar ka Halwa especially in winters and it  should officially be declared the sweet dish of winters for the age old traditions associated with it. However the bowl offered at this place was quite disappointing without the dollop of Rabri because we found it to be extra sweet. It also lacked khoya and a bit more cooking time to get the perfect texture and taste. 
Price | Rs 30 With Rabri 
A little sweet indulgence never hurt anyone! If you want something to eat after lunch but don't want to go to the regular Haldiram's or Bikaner that charge almost double the price, this will be your cheat meal! 
Also everything is prepared fresh in the morning so the quality of the food is maintained. 
The stall is located diagonally opposite to the enormous Statesman Building near M Block. Don't forget to visit this sweet secret of CP on your next round of the area! 
Location | Opposite Statesman Building, M Block, Connaught Place