Swanky 360-Degree Views & Free Hookah For All! Newly Opened Sky High Cafe @ Ansal Plaza
Touted as Delhi's largest terrace cafe, the Sky High Cafe is now open and we've got enough reasons to head on over! 
This haunt is a 150-seater magnificent rooftop cafe *woah* which gives you terrific 360 degree views of our Dilli sprawled below! 
The aisle leading to the cafe is also a pretty mesmerising sight to behold! Adorned with beautiful, hand-drawn paintings and illuminated with London-style lamps, their ambience is really soothing.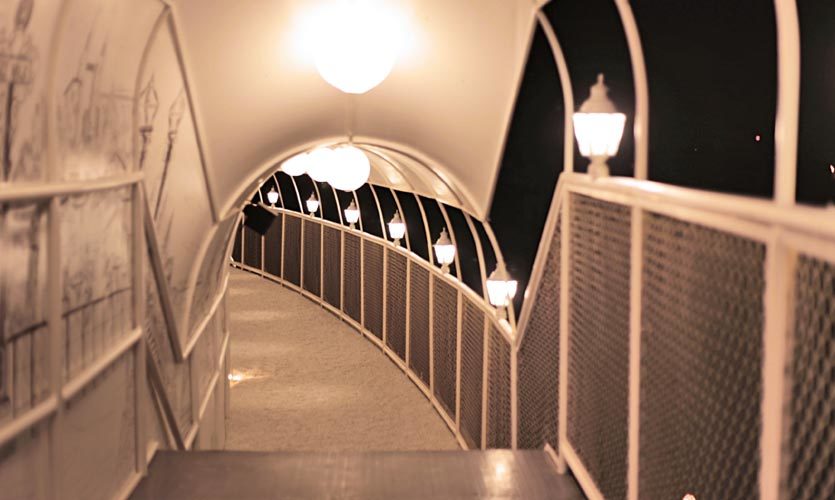 Adding to the environs are the Eiffel Tower-shaped (aww!) bar stools and calming lighting & soulful music!
The best bit is that they're offering free Hookahs to all for the entire month of November. All you have to do is dress yourself up (smart casuals only) and drop by to claim 'em!
Excited much? We'll just see you there! 
Location | C-306 A & 307, T-101 & 102, 3rd Floor, Ansal Plaza Mall
Meal For Two | Rs 2,000