Superhero Lovers, You've Got To Try #SLAP - Unique, American Popcorn At Just 20 Bucks A Pop!
Who doesn't enjoy living in a fantasy world? After all our dream world is our way to our wonderland, to our refuge! Stories with riveting plots, enthralling comic books and graphic novels or thoughtful fairy tales have successfully bloomed our love for fictional characters and gifted us the wings of imagination! 
And so when we discovered the distinctive #SLAP - Super Light American Popcorn bursting with colours, with each flavour telling its own engaging superhero story, we were more than intrigued!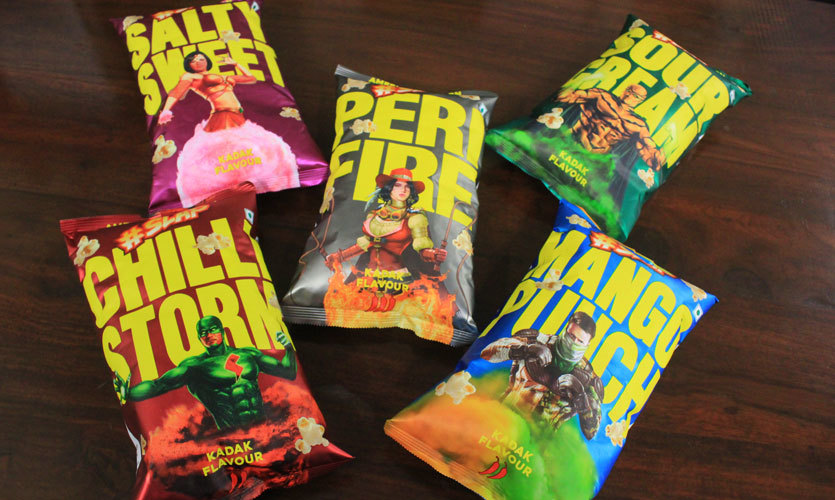 So let's cut to the chase! #Slap Popcorn is definitely super light and healthy, it comes in 5 delicious flavours, priced at 20 bucks (woah!) and their packets are for keeps *just saying*. 
Sit back whilst we take you through what they have to offer:
1. Sour Cream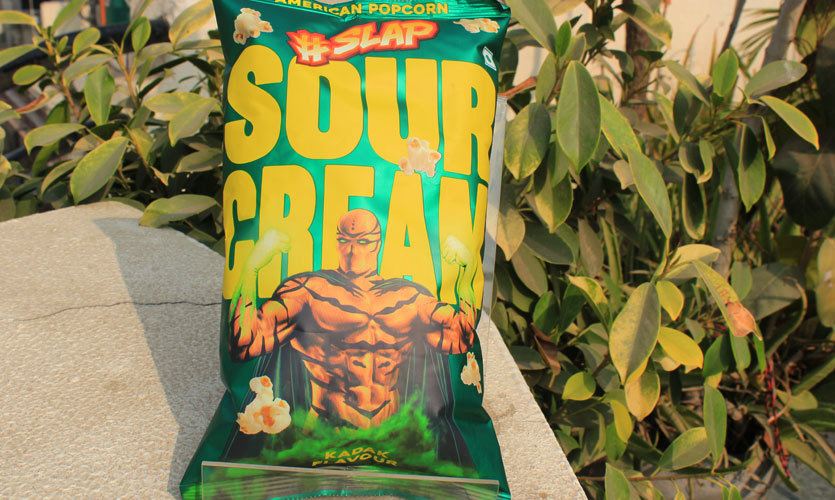 This delicious flavour comes with a pungent garlicky taste which is perfectly balanced between sour and creamy notes. And let us warn you, it sure is addictive! Beautifully clad in a vibrant green package, it calls out to you instantly.
2. Salty Sweet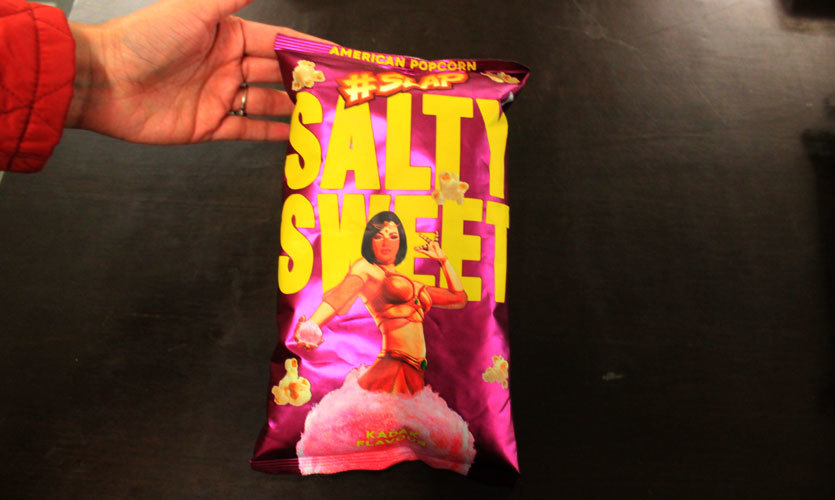 With a lovely purple colored packaging, this flavour really packs a surprise by being the crunchiest of them all! Some kernels are sweetly caramelised and super crunchy while the others are salted and you just can't stop at one! This pick would be best suitable for all our sweet & salty personalities.
3. Peri Fire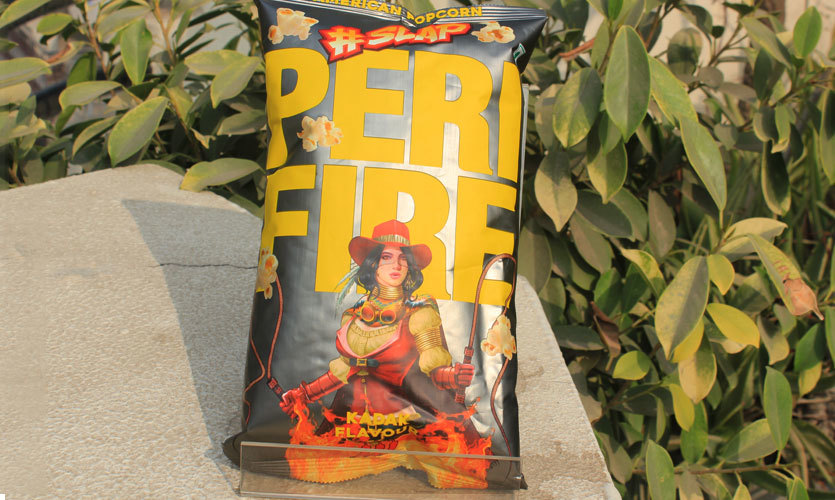 We've all always loved the well renowned Peri-Peri sauce and this pack perfectly compliments the same through their fiery Peri flavour! With a slightly Indian touch to it, this grey package succeeds in being our absolute favourite (as hard as it was to choose!)
4. Mango Punch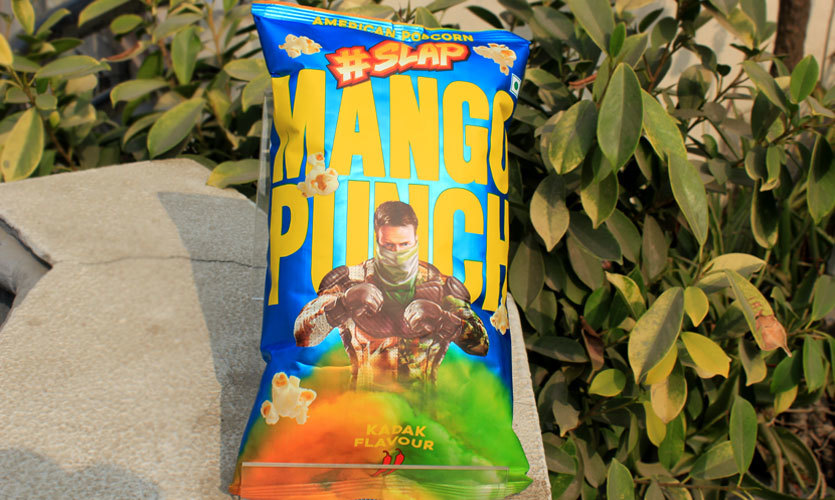 This particular flavour is tailored more towards the *Kachcha Aam* variant! This tempting blue colored package offers a tangy twist to the palate. We loved the flavour which had a tinge of sour salt making it quite the chatpata snack!
5. Chilli Storm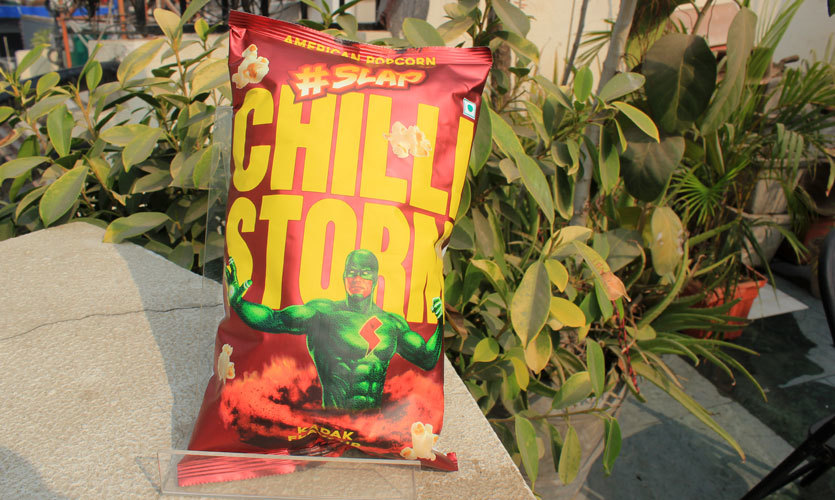 For all you chilli lovers, this red colored pack will leave you with lip-smacking enjoyment! This surprising flavour shall taste sweet (totally unexpected!?) as soon as you pop in the first corn but will leave a lingering chilli aftertaste thereafter. 
They'll be at the Delhi Comic Con taking place at NSIC Grounds in Okhla from the 9th-11th December, waiting for you with their futuristic stall, popcorn sampling and tons of comic fun. So whip out your costumes and head on over as we *munch on our popcorn whilst plotting world domination!*.
P.S. A little bird tells us that in early Jan, #KADAKSLAP will be launching comic books based on each character you spot on the packets and shall release full-scale blockbuster movies very soon!! *wow, can't wait*
Spot Them Here | Delhi Comic Con, NSIC Grounds, Okhla
Set A Reminder | 9th-11th December, 11 AM - 8 PM
Entry | Rs 375-675