#SundayBrunching @ Hari Om Chole Bhature In Prashant Vihar - Here's How It Fared!
The streets of Delhi have become every foodie's dream come true. The amalgamation of every taste from every part of the country and beyond have made our Dilwali city Tastewali too. 
After a tough work-week, all you want is the weekend to lounge lazily by eating some food that can prepare you for the Monday Blues!
In the Prashant Vihar locale, a place called Hari Om Chhole Bhature has been settling Chhole Bhature cravings since 1999 but off late they haven't really lived up to our expectations - or maybe it's just that we've been exposed to so much more that their chole bhature just don't hit the mark for us anymore! 
The place has nevertheless come a long way and what has made this place great is people's loyalty towards it. 
The Prashant Vihar market is located near the residential complex and Lancer's Convent School, making this shop easily accessible and constantly running with no competition around it. 
Without much ado, here's how the food fared:
Chhole Bhature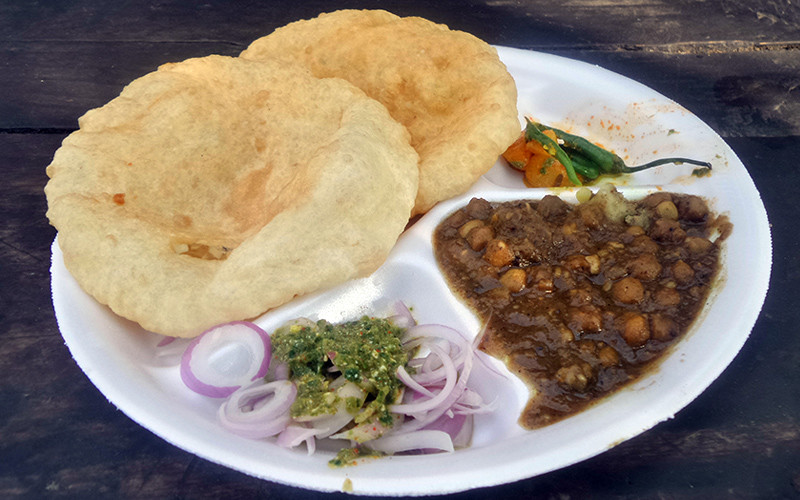 The thing that instantly strikes us is the right amount of oil. Too much oil can ruin any dish and they nail that factor but the chole we tried were pretty average, the bhaturas were light and fluffy stuffed with paneer, although quite small in size. It was served with some tangy homemade pickles that salvaged the dish along side onions with green chutney smeared on top but overall it was definitely not the best we've had in the city.
Price | Rs 70
Lassi - Sweet and Salted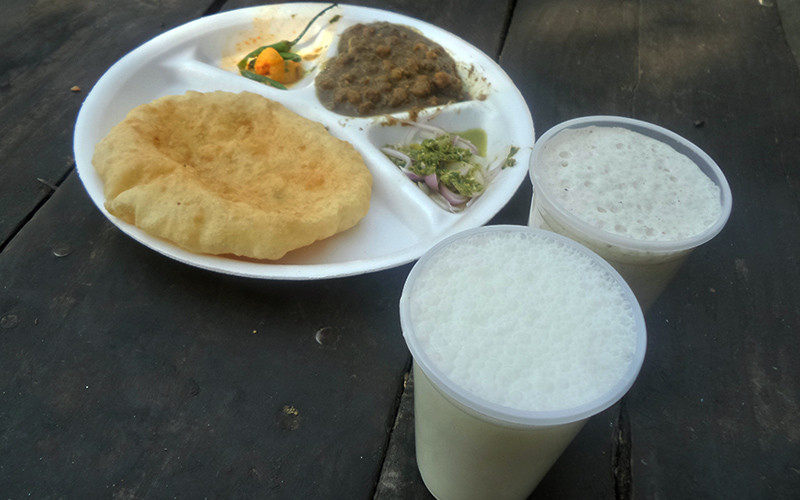 A tall glass of buttermilk with a decent helping of malai to compliment the chole bhature can be quite the sleeping pill for anyone. The sweet Lassi served had very less malai but a fair amount of sweetness. Nothing too special about it. 
The salted lassi was more like a masala chaach with a generous amount of malai and was much better than the sweet one. It had some spices added to it that made the whole thing very good. 
Price | Rs 40
Dahi Bhalle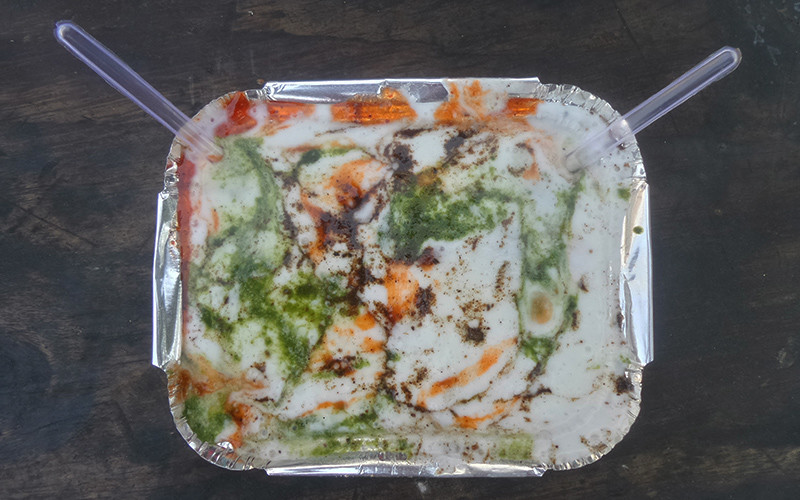 This unusual offering suggested to us by the place's owner made the whole experience very different. When you're conscious of what you put in your body but still want to accompany family/friends here, this dish can act as a saviour.  
Do not mistake this for a sad side dish, it was a delightful surprise. The bhallas were very soft and melted in the mouth. The dahi had a touch of sweetness balanced by the imli chutney, pudina chutney and their selection of spices. The quantity was very filling too. To be honest, we can not fault it! 
Price | Rs 70
On a side note, the place has no seating available and only two tables which are not enough to contain the crowd. People come by in their cars to enjoy their food. 
In the end, This joint left us with mixed feelings. As a local coming to the place as a child, this place still holds a certain sentimental value but probably the will to earn profit has taken a toll on the quality of the food. 
The mind-blowing chole bhature served at Sita Ram Diwan Chand beats this place hollow! You can read our review of arguably the best Chhole Bhature in town here.
Meal For Two | Rs 200
Location | A-13, Prashant Vihar